You are here
« All Posts by this Blogger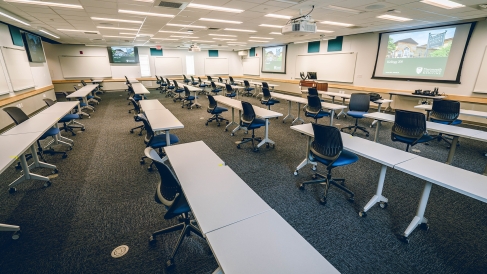 My Classes of Winter Term!
I've just completed my first week of winter term! It truly went by in a flash. As I did with fall term, I will give a summary of the courses I am taking this term, why I think they will be helpful, and my initial impressions after the first week of class.
Since I am in the Arabic First-Year sequence, I am taking Arabic 2 this term. I have the opportunity to keep the same professor throughout the year, which helps the learning process be much more cohesive. I really enjoyed this class during the first term, despite its many challenges. For English-speakers, Arabic is considered to be one of the most difficult languages to learn; however, I feel that my first term of the class was incredibly productive and I want to maintain that same productivity throughout winter term. While much of fall term was focused on learning the alphabet and basic vocabulary, this term will be much more focused on significantly expanding vocabulary, conversational skills, and even studying the Moroccan dialect of Darija. I am very excited for this course!
Another class I'm looking forward to taking is Introduction to Middle Eastern Studies. As a prospective Middle Eastern Studies major, this course will provide a strong foundation for future courses within the major. Moreover, the sheer amount of ground covered in the class means that it will be a lot of reading. The field of Middle Eastern Studies encompasses culture, politics, history, Islam, and literature; fitting all of this into a 10-week course is surely difficult, but I'm eager to get started with some real work. Professor Smolin is incredibly qualified, and has spent many years living in the Middle East, writing books on Moroccan culture, and translating Middle Eastern literature from Arabic to English. I can't wait to see what the course has to offer. 
I'm also taking Writing 5, a class required for all first-year students. I have heard that this class is critical in building writing skills and core concepts that are helpful throughout a student's four years at Dartmouth, so I hope that I'm able to get lots of value from the course. My specific section of writing five is centered around Caribbean music, so I think learning about this niche topic will be very fun. 
My final class (within this four-course term!) is Arab Feminism. I have actually not had the opportunity to go to this class yet because I added it to my term just a few days ago. Dartmouth's add/drop period allows the opportunity to switch classes around during the first two weeks of the term, which is helpful to determine if you would like to take certain classes or not. However, after doing the readings for week 1 I definitely think that the class will be very enjoyable and interesting; the course will not only explore the role of women in the Middle East, but also their relation to other minority/oppressed groups in the region and throughout the world.
So, those are the courses I'm taking this term! I'll give an update on to how a four-course term workload affects my lifestyle, and also hopefully provide updates on the courses themselves by the end of the term.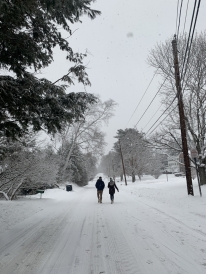 Lots to do in the Hanover Winters!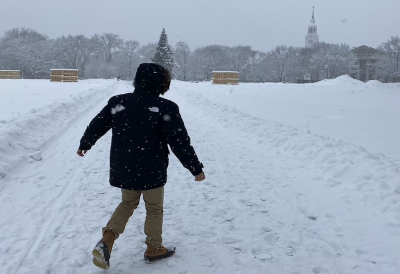 For those of us who come from homes with warm weather, winter in New Hampshire can be a shock. Three years into my Dartmouth career, I've figured out some ways to make the best of winter term—take a look!

I've never been a big fan of winter, but the fun activities Dartmouth has to offer during the season are nothing short of incredible.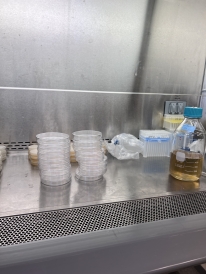 I've been contemplating, for all of fall term, what extracurricular activity I feel passionate about—what activity I'd want to dedicate significant amounts of time towards. My conclusion was science research!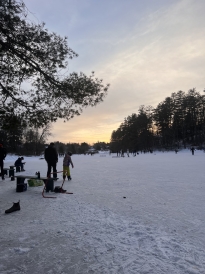 Over the weekend, my friends and I decided to walk to Occom Pond for some ice skating.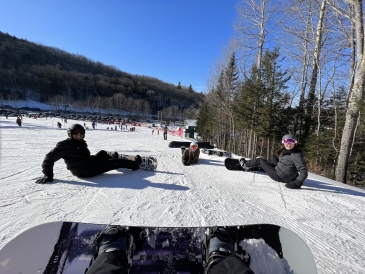 As someone who never snowboarded before, I signed up for a class through The Dartmouth PE department, and it's been a blast!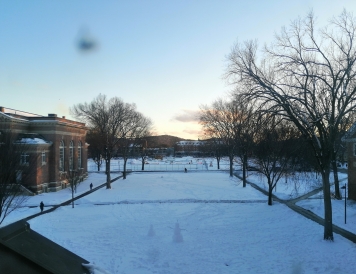 A look at my winter term classes and what I am looking forward to learning in each of them.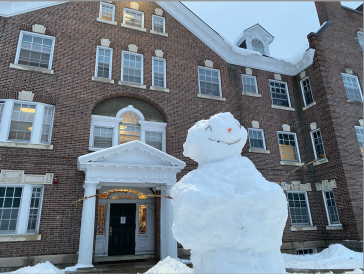 Today, I wanted to create a guide on how to make a snowman. For me, a snowman represents a community effort to create something beautiful.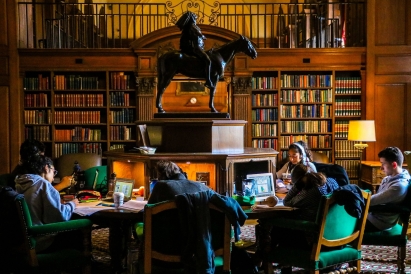 Did you know you could take 4-course terms at Dartmouth? Let me tell you about mine!

Brandon Mioduszewski
2025