« All Posts by this Blogger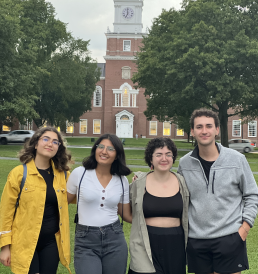 From Istanbul to Hanover: A Brand-New Chapter!
Hello everyone! Welcome to my blog page! My name is Batuhan, and it feels crazy to say that I am now at Dartmouth in Hanover, New Hampshire. It is a pleasure to be blogging for the Admissions Office, and I hope my entries yield insight into my journey at Dartmouth. I grew up in Istanbul and a neighboring province called Kocaeli in Turkey, and I have never been to the States before. Istanbul is lucky if there are one or two days of snowfall, so Dartmouth is a little different from what I am used to in terms of weather conditions. I cannot wait to see what awaits me in my new home seven time zones away from home!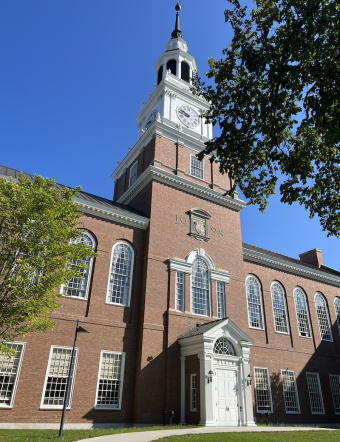 I'm hoping to pursue some hybrid of Women's, Gender, and Sexuality Studies, Economics, Government, and (maybe) Studio Art at Dartmouth. Nevertheless, I am known for my chronic indecision, so everything is subject to change for now. I'm excited to take advantage of the liberal arts at Dartmouth and try (excel and fail!) in subject areas I have never explored before. As a resident expert on YouTube rabbit holes, delving into seemingly random subjects is well within my comfort zone. When I am not studying or at dance practice, you can find me reciting an entire manual on pulling espresso shots, making Middle Eastern electropop playlists on Spotify, and examining post-WW2 European politics through the Eurovision Song Contest.
Often in high school, I felt out of place for not doing what everyone else was doing and being uninterested in following the bandwagon. I did not have the highest GPA, highest SAT scores, or a patent for an invention that would solve a global issue. I commend everyone who has made a material difference in their communities, but I was simply not that person. In my applications, I focused on being genuine in talking about my passions. I wrote a portion of my application essays on why I ask people about their favorite smell as an icebreaker, gender-bending trends in ready-to-wear fashion, and my passion for skincare and cosmetic chemistry. In other words, I was willing to share intimate details about myself and my aspirations.
I am still working on finding my place in Hanover given it has only been two weeks. So far, everyone has been so welcoming and accommodating. I was met with love and acceptance from the get-go, whether it be through International Orientation (ISPOP), First-Year Trips (stay tuned for this one!), or a simple "Hello" or "I love your necklace" from another student as I walk by. I am beyond grateful that the authenticity I channeled in my application led me to Dartmouth, where I will call home for the next four years and beyond!
I hope you found my first post insightful, and I cannot wait to share my Dartmouth journey with all of you!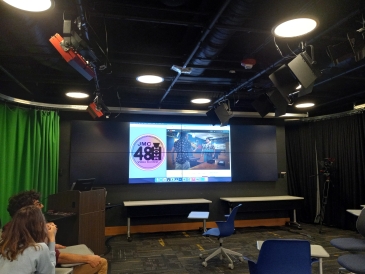 Let's be honest; college life does get a bit repetitive. My favorite ways of coping are to catch movies, or watch live events at the Hopkins Center for the Arts.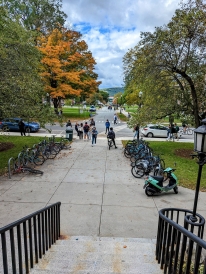 Dartmouth is a small place and so finding people is a pretty easy task. One great way of doing this (and the subject of this blog coincidentally) is through clubs and extracurricular activities!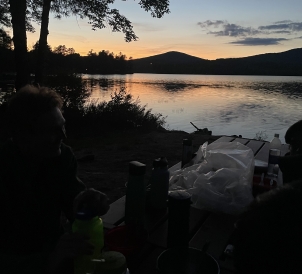 My first week at Dartmouth in a nutshell: no cell service, barely any running water, no contact with the outside world … and just a Frisbee.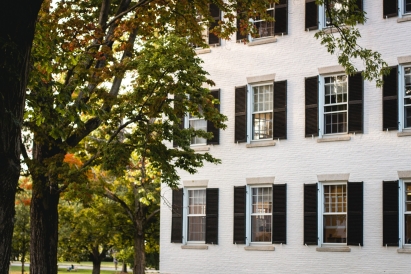 What's drill at Dartmouth? If interested in language programs on campus, read on!

Brandon Mioduszewski
2025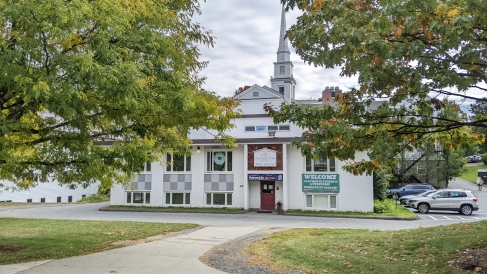 Life as a First-Generation and Low-Income student is complicated anywhere you go. Here's my honest perspective and story from the Dartmouth point of view.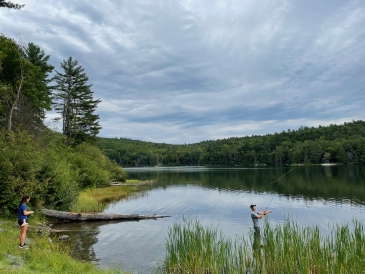 Ever wondered whether you'd enjoy the scent of fresh pines and a view of rolling hills? Well, look no further. All my dear city people, this might be the post for you!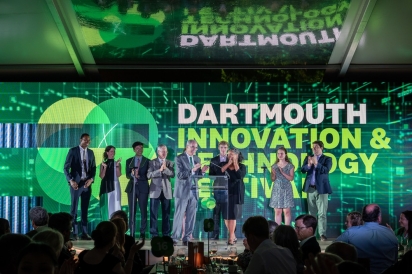 One thing you'll learn about Dartmouth is that it's a campus that's always changing. And I don't just mean the students or professors, but also the physical buildings themselves.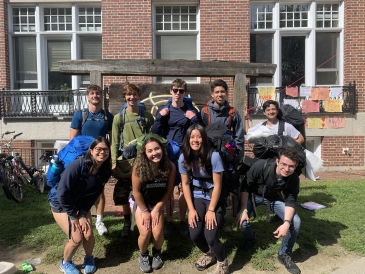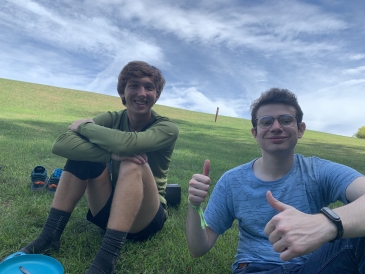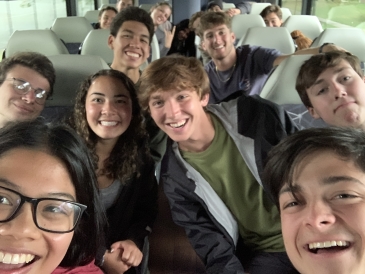 College life at Dartmouth moves quick—join me as I highlight my experience leading up to the 2022 Fall term, and I'll talk about some first-year student traditions along the way!

Over the weekend, my friends and I did a spontaneous road trip to Acadia National Park in Maine. I reflect on getting outside and embracing adventure!