« All Posts by this Blogger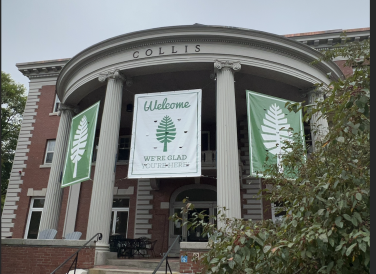 First Month at Dartmouth: A Lot Has Happened!
I have been keeping a diary ever since I learned how to write. I find power in grounding my lived experiences through writing. In honor of my first month at Dartmouth, I want to provide excerpts from my journal, hopefully lending a condensed understanding of how I am settling into Dartmouth.
August 28-29, 2022
"After an 11-hour flight from Istanbul to Boston, I have finally arrived at Dartmouth. Albeit jetlagged, I am somehow still full of energy. A group of international students welcomed us in front of the bus stop with colorful signs and friendly greetings… Something in me tells me this is home; I certainly feel the love here."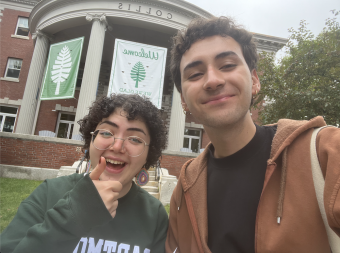 The sense of belonging I felt the day I arrived on campus turned out to be overarching at Dartmouth, and the love I felt amplified during New Student Orientation.
September 1, 2022
"Today was full of orientation things. We engaged in meaningful conversations with peers around a circle in smaller groups and openly talked about our values, experiences, and aspirations… I thought orientation would be full of surface-level games and icebreakers, but I felt seen today. I felt like my experiences, the experiences I brought with me to Dartmouth, mattered. New Student Orientation was above and beyond what I imagined. I now have cool decorative thread art, plants, and a bunch of stickers I am saving up for family and friends back home!"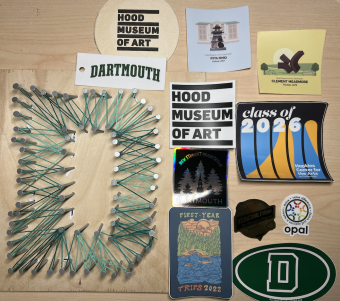 After new student orientation came First-Year Trips (affectionately called Trips). "Trips" is a 5-day outdoor experience with a small group of people that aims to foster an accessible and enjoyable orientation experience.
September 7, 2022
"I JUST CAME BACK FROM TRIPS!! I did flatwater canoeing with a group of 10– and it went amazing! Aside from paddling around 15 miles in 2 days, we have really gotten to know each other. I always thought I was not an outdoorsy person, but I might want to explore more outdoor activities at Dartmouth."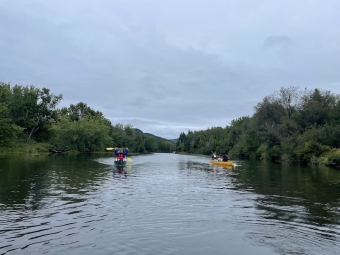 The magic of Trips still manifests itself. In fact, I just went out to have dinner with a couple of people from my trip section. We are all still in contact, and I am beyond grateful to have had a wonderful experience with Trips. I also started to explore outdoor activities with the Dartmouth Outing Club, which I enjoy through and through.
As of this past Friday, I finished my second week of classes on top of two weeks of orientation. I can certainly say that time flew by! I have had access to so many exciting opportunities that I was never bored. I am taking intriguing classes from field-leading professors with peers from all walks of life, creating an unmatched sense of community. I am so glad I chose Dartmouth. If there is a better feeling than belonging, it is the feeling of realizing you have made the right choice. I count myself lucky that I feel both at Dartmouth, and I am beyond excited to make the most out of my four years here!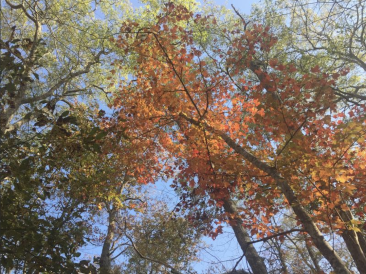 I interviewed Jeneen DiBenedetto Graham '96 about her Dartmouth experience and gained vivid insight about her reflection.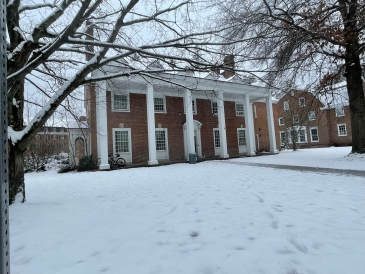 If I were to tell myself in high school that I would join a fraternity, I definitely would have laughed in my face and said something like "you're so goofy for thinking I'd ever do that." Now, here I am.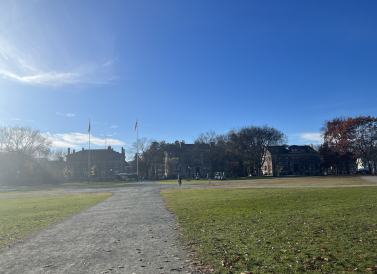 Coming to Dartmouth, I assumed that I was about to enter a space full of new experiences. Not only did my assumptions hold true, but they amplified over the course of weeks. Here is my reflection on the past three months and my winter break plans.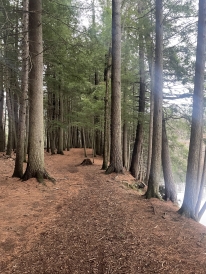 It seems like just yesterday I was walking to class on the first day of fall term. What have I learned since then? Click for a comprehensive guide!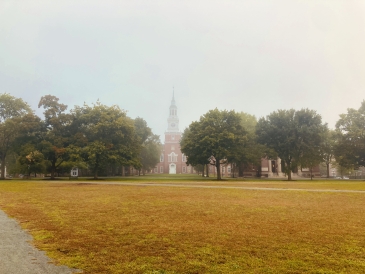 Whoops! Wrong preposition – Getting Sick AT Dartmouth! An overview of my first experience falling ill away from home.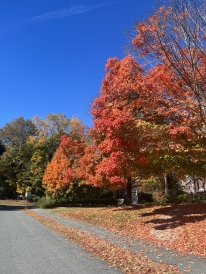 Find out why I never feel alone while exploring academics at Dartmouth.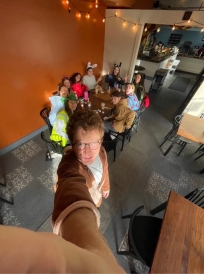 This week I talk about one of my new extracurricular involvements on-campus - working with DREAM!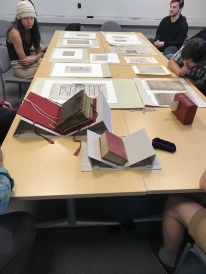 Dartmouth has so many opportunities for students to do, such as studying abroad or doing fellowships, but there are also smaller--yet still meaningful--opportunities for students to take advantage of while they are here.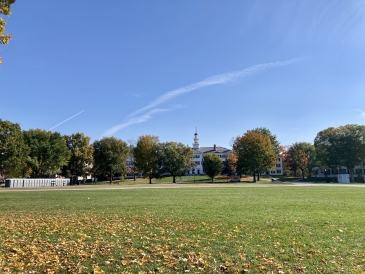 Now that my first term at Dartmouth is coming to a close, what would I write to myself 10 weeks ago when the term began?