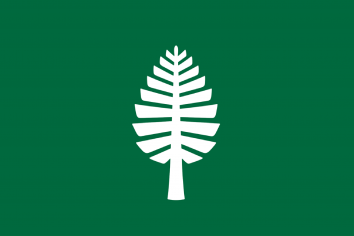 Antônio Jorge Medeiros Batista Silva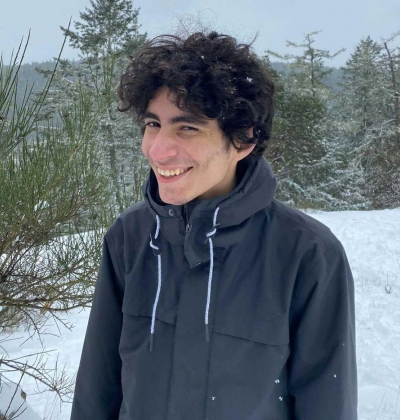 « All Posts by this Blogger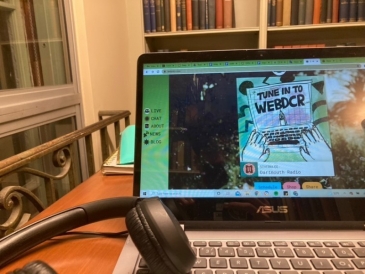 How I Found Myself Hosting a Radio Show
Dartmouth has an extremely large pool of extracurricular activities you can choose from. From football to anime watching — all interests are met, no matter how niched they are. And, as with everything at Dartmouth, there is lots of room for exploration when choosing what clubs to join. 
As every other freshman, coming here I was worried about picking the right classes, student jobs, and clubs. The latter though was the most stressful for me. I had heard from almost every upperclass student that clubs are, in your first year, one of the best opportunities for you to make friends and bond over a shared interest. For me, choosing the right club seemed like my chance to find my people, to get myself in a cute little friend group — as cheesy as it sounds.
All that overthinking led me to try the craziest, most unconventional, and out of my comfort zone activities I could. I went for meetings at the Dartmouth Outing Club, the Arabic club, and even auditioned for the cheerleading team!
After trying out everything I possibly could, I finally found a club where I get to both pour my creative juices and make friends: the Dartmouth College Radio!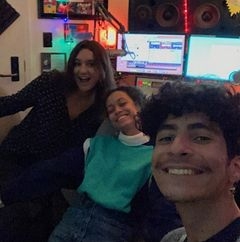 For an hour every Tuesday, two friends and I take over the college's online radio station to share our opinions on campus culture and the freshmen experience from an international student perspective. 
The radio — known as WDCR — was established in 1958 and ever since has passed through a lot of changes. For example, it recently moved from its FM station format to being a fully online radio! The only thing that stayed the same throughout its 63 years of age is the active student involvement. Currently, the radio is fully run by students — so it provides us with incredible leadership opportunities. Moreover, we get to design and produce our own shows, which means that you are totally free to talk about any topic that interests you! It is also very common for students to serve as DJs, queueing their own mixes for everyone to listen. Other incredible positions can be found at our news and sports segments, which have their own time slotted aside weekly. 
The Dartmouth College Radio has been one of my favourite things to do on campus thus far! Joining the radio was the best choice ever, but Dartmouth is home to an extremely diverse range of clubs and activities to join, so everyone can find their group!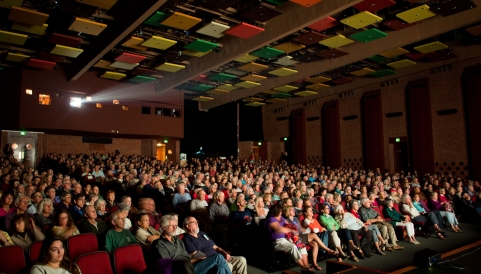 Living at Dartmouth isn't all about the academics, students have a range of extracurricular interests - one of which is on campus jobs! Here is my perspective as an international student.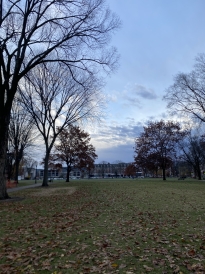 With finals coming to a close at the end of Week 10, I am officially done with my first term at Dartmouth!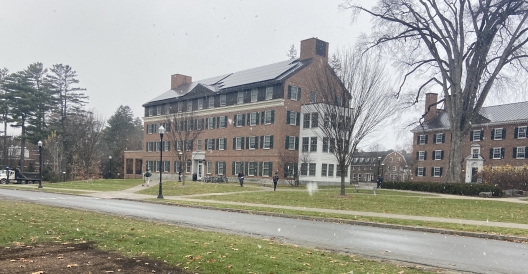 As the fall term ends, winterim is coming! But what is winterim, and what do you do during the six-week break? Come along to find out!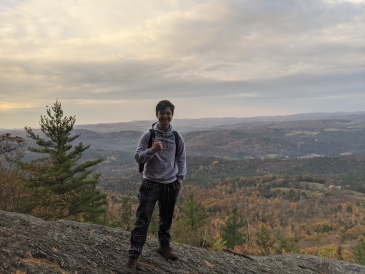 With greater levels of responsibility developing in every corner of your life when starting college, sometimes our decision-making skills go out the window. Let's explore ways to check up on your physical health and make better decisions in general.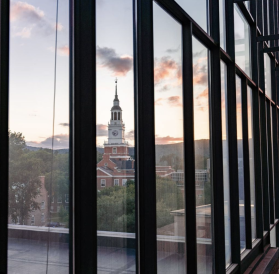 I am now reflecting on my classes and the experiences that I lived this term.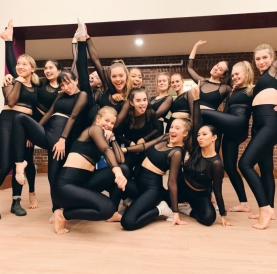 The first official term back in person has absolutely flown by. Here are a couple of highlights: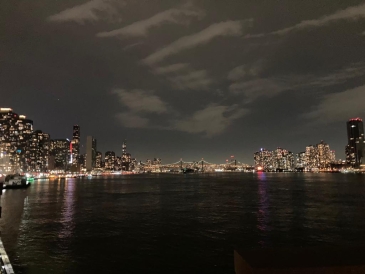 As we started to wrap up Fall term, there was much in my head - including my Winterim plans. Come see what they look like!
Antônio Jorge Medeiros Batista Silva
2025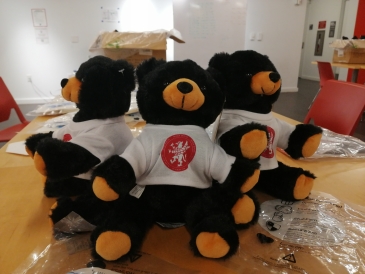 What do a teddy bear, a carved pumpkin, and a bat-shaped marshmallow have in common?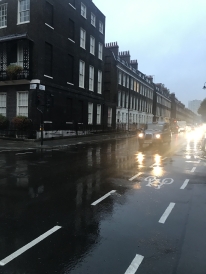 I am missing various aspects of campus life. Rush has come and gone, and people have had endless dinners and conversations in places I consider home. And it has made me realize that I am missing Dartmouth.