« All Posts by this Blogger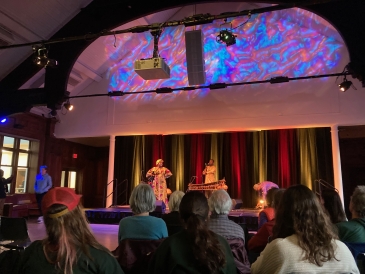 Hands-On Linguistics Class!
For about eight months now, I have been doing research under Prof. Laura McPherson's guidance. She is one of the biggest proponents of the linguistic description of speech surrogates. Although the phrase might not make sense to many — as it didn't to me before meeting her — I find it important to contextualise: speech surrogates are alternative ways of encoding a message. Most cases we studied so far have employed music to transpose phonological features of language, such as the whistled Spanish found in the Canary Islands and the drummed Igbo of Nigeria. As part of my research position, I have been collecting, editing, and archiving videos and recordings of surrogate speeches spoken across West Africa — more specifically, Benin and Burkina Faso.
Last term, as I found myself having to elect yet another set of three courses, I was very intentional in selecting those that were taught by Prof. McPherson. At some point during our research meetings, I quit seeing her just as an academic inspiration, and she soon became a friend and academic mentor. Now, this Spring term, I am enrolled in both her Phonology class (LING 21) and a senior seminar on Speech Surrogates (LING 80.09). It is somewhat unusual for underclassmen to take senior seminars, as those are traditionally used to fulfill the culminating experience required for most majors, but the Linguistics department made me an exception due to my acquaintance with the topic. 
And, to be honest, this experience only gets better! This week, we had the incredible opportunity to meet one of the research contributors in person: Mamadou Diabaté, a native speaker of the Sambla balafon. With the instrument, Mamadou showed us how his people communicate through songs. The phonemic abridging system of the language — that links phonological features of Seenku, such as tone, to musical features, such as pitch — is incredible, but what truly made my day was getting to play it with Mamadou himself. As part of Dartmouth's unique hands-on learning experience, we were invited to learn some basic rhythmic structures of the balafon, which was amazing!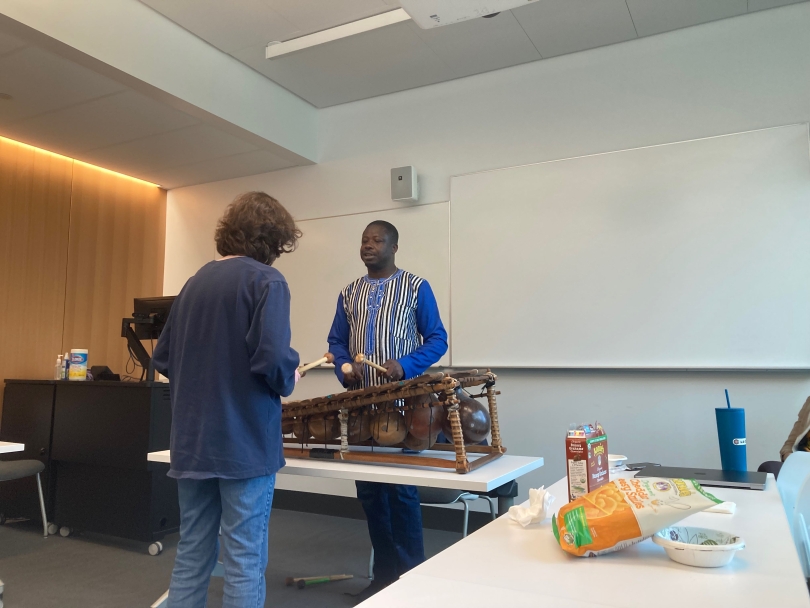 The day after that class, I even got to show all of this to my friends. Mamadou and his band, Percussion Mania, held a free concert at Collis common ground. I cannot even begin to describe how beautiful it was, and everyone seemed to be having a great time!
Only at Dartmouth would I have gotten the chance to learn through practice, even in the most niched of the subjects.