« All Posts by this Blogger
Dartmouth's Living Learning Communities
What is an LLC? How do they work and how can I join one? What sorts of events do LLCs host?
A:

Dartmouth College has a variety of Living Learning Communities (LLCs), and for this blog post, I gathered information that is by no means comprehensive of all LLCs at Dartmouth. Living Learning Communities aim to combine the greatest aspects of the Dartmouth experience: world-class teaching and learning with a lively sense of community, all guided and supported by exceptional faculty and staff. It is via these communities that students are able to achieve their goals.
GOALS of Living Learning Communities:
- Utilize resident halls as perfect venues to combine student learning to meet students where they are—literally.
- Promote residents' personal and intellectual development through fostering partnerships between undergraduate students, graduate students, faculty, and staff in residential environments.
- Increase opportunities for students and instructors to interact outside of the classroom in a residential community's unique informal setting.
- Over the course of several years, foster student connection and involvement with a constant residential community.
The Different Living Learning Communities at Dartmouth.
1) Entrepreneurship LLC
The Entrepreneurship LLC is the Dartmouth Living Learning Community for students in all disciplines who have an entrepreneurial spirit. Residents are often pursuing entrepreneurial interests, are creative artists and designers, are savvy in technical projects, or have a vision to help the world through social entrepreneurial ventures.
2) Dartmouth's Global Village
Dartmouth's Global Village is a residential community that provides students with an interdisciplinary, integrated learning experience that prepares them to be ethical, active, and responsible global citizens and academics. Residents of the Global Village live and learn together with the goal of broadening their perspective, honing their intercultural abilities, and forging bonds within a multicultural, multinational, and multidisciplinary community. Students can make the Global Village their home for the duration of their undergraduate careers, allowing them to fully utilize the opportunities it provides to explore complex international issues and participate in off-campus experiences, language and cultural exchange, interaction with faculty and staff, and focused reflection.
*Global Village: French Language Program
The French Language Program, which began in 2002, allows students to live together in order to immerse themselves in the French language while also raising understanding and respect of Francophone culture on campus. Art exhibitions, faculty lectures, film series, concerts, theatrical performances, recitals, weekly chat hours, and parties are just a few of the events held by the French Language Program. Students of all levels of language ability are encouraged to apply to live in this community in order to advance their education and abilities. Although fluency is not necessary, being able to participate in a conversation at your level is advantageous.
*Global Village: Great Issues Scholars In Residence
The Dickey Center's Great Issues Scholars program has residential and non-residential cohorts. Great Issues Scholars take part in a year-long series of interactive events aimed at improving their awareness of the world and the numerous challenges we confront. It's a once-in-a-lifetime chance to network with teachers, visiting professionals, and other students about pressing global challenges. There is no requirement for prior experience, but applicants must be curious about the globe and interested in increasing their global understanding.
3) Interfaith Floor
The Interfaith Floor is for all students seeking to learn more about the diversity of religious, spiritual, and ethical practices observed both on campus and throughout the world, whether they follow a specific religion, are spiritual but not religious, or identify as searching, agnostic, or atheist. Residents of the Interfaith Floor meet weekly to increase their religious literacy, share their own spiritual autobiographies, and examine the diversity of symbols, rituals, and themes that have given shape to religious life over the millennia up to the modern day.
4) Shabazz Center for Intellectual Inquiry
The Shabazz Center for Intellectual Inquiry's aim is to enrich the intellectual and cultural climate on the Dartmouth College campus, with a focus on problems relating to persons of African descent's historical and contemporary experiences. By merging modern academic investigations into student living space, the Shabazz Center for Intellectual Inquiry strives to improve the out-of-classroom experience. The Afro-American Society's offices are housed in the community, which is also utilized for a variety of student-led and Center-sponsored programs and events. The African and African American Studies Program is also a partner of the Center.
NB: LLCs are available to incoming first-year students and through the housing application, they can apply to up to three LLCs.
Visit the the link below for information on LLCs,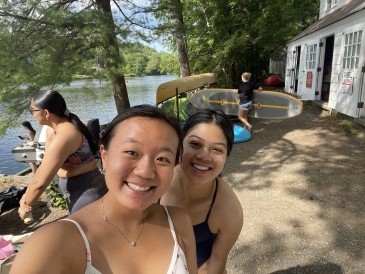 From making pinch pots to going blueberry picking, there simply isn't enough time to explore Hanover in one summer. I'm really lucky for the opportunity to spend another summer in Hanover and would love to share some new memories with you all.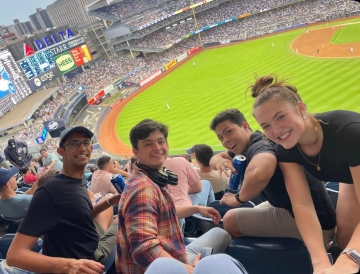 This summer has shown me the importance of true friends and healthy relationships no matter where you are or what you're doing.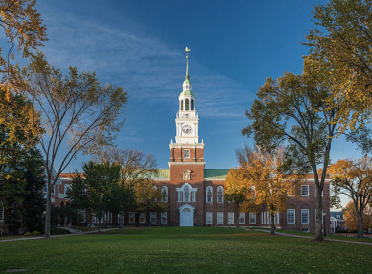 I want to utilize this blog post as a reflection on my transition into the College.

A list of my favorite aspects of Dartmouth, spelled out.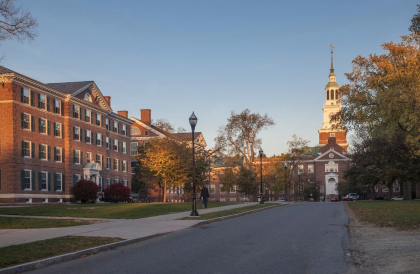 I want to utilize this blog post as a space to offer tips and advice to '26s, as they embark on their transition into their first year.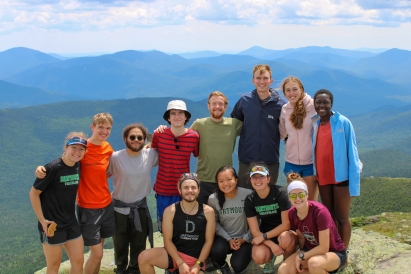 The Dartmouth Outing Club ("the DOC"), the largest and oldest collegiate outing club in the nation, has been one of the highlights of my Sophomore Summer. Come read about my experiences with the club!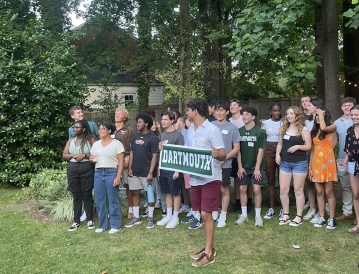 Being in DC this summer and participating in the Rockefeller Center's First Year Fellows program, I've been able to really see just how special the Dartmouth alumni network is.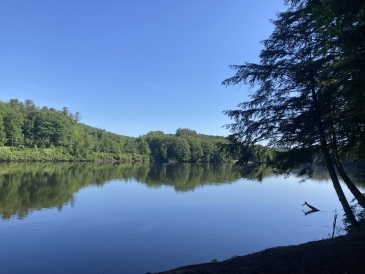 Here's Part Two of some Q&As for prospective students!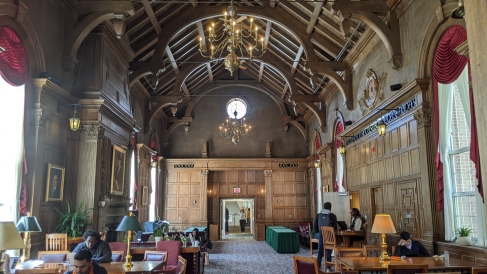 I'd like to talk a little bit about exploring your future career and the opportunities Dartmouth offers to guide you. What should you get involved in your first year? Let's use my first year as a case study!