« All Posts by this Blogger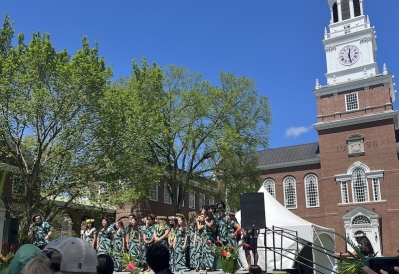 Powwow!
A sunny weekend in Hanover is, on its own, a reason for celebration. It was warm, the trees were full of flowers and it smelt like summer. It was almost too nice to get work done. However, this weekend was extra special because it was the 51st Annual Dartmouth College Powwow! Dartmouth College was initially built as a college for Indigenous students and is built on Indigenous land. However, it did not fulfill its original purpose and instead became an institution primarily for male, White students in 1769.
The Powwow is an opportunity for students, faculty and residents of the Upper Valley to appreciate and celebrate Indigenous culture and traditions! It was hosted on the Dartmouth Green and had performances from a myriad of Indigenous tribes. There were also a vast number of stalls, run by the Indigenous community! There were beautiful handmade earrings, necklaces, ornaments and bags. These were accompanied by colourful dresses, shawls and all other kinds of clothing. The variety was like no other and reminded me of the markets I have back home in Sri Lanka.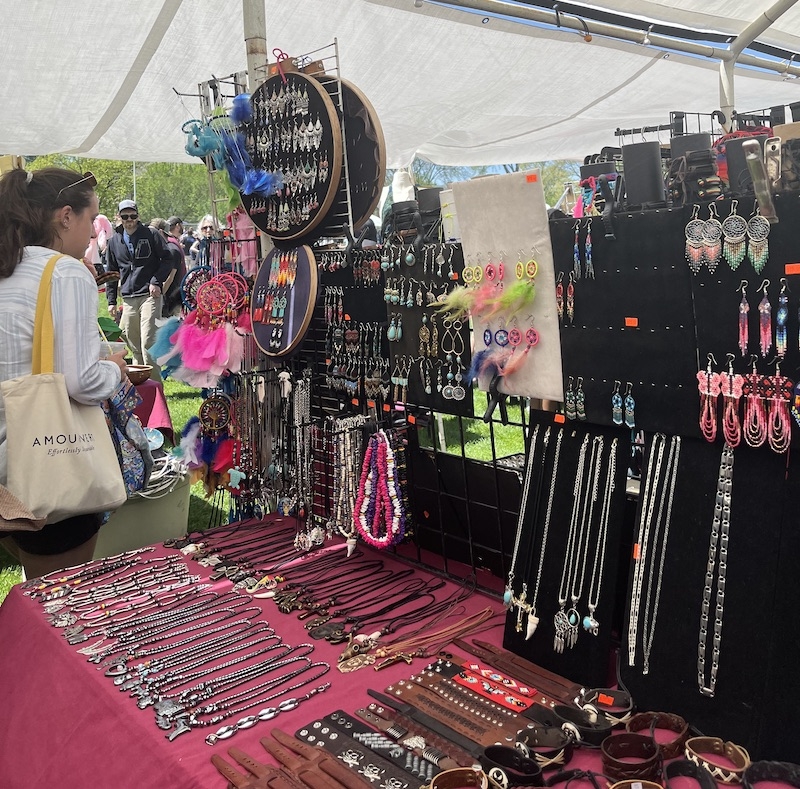 I bought a beautiful necklace, a pair of earrings and a bracelet. I had to physically hold myself back from purchasing more items from the Powwow. Music and dancing filled the Green for the whole afternoon and evening. Many Indigenous families come up to Dartmouth for the Powwow, as it is the second-largest event of its kind in the entire Northeast. 
This weekend also brought the annual Lū'au, organised by Hōkūpaʻa, Dartmouth's Native Hawaiian and Pacific Islander student group! It was the most flavourful food I have had at Dartmouth since I have been here. To experience and appreciate these different cultures was truly heartwarming. 
Coming from a place where Indigenous studies are not taught, I think it is of great importance to be educated and aware of Indigenous communities in the United States. I took a class called Indian Country Today taught by Professor Bruce Duthu last fall and it was an absolutely incredible class- I would recommend it to anyone. If we are going to attend an institution that was built on Indigenous land, and for Indigenous students, then being culturally aware and appreciative is the least we can do.