You are here
« All Posts by this Blogger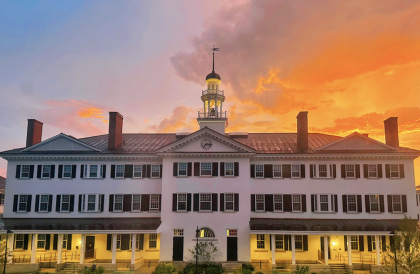 Nihao, People Places Pines!
你好! Or Hi! 
I'm Yutong but feel free to call me Taylor. I'm from Beijing, China. This will be my first time living ten thousand miles away from home, my first time *embracing* the New England winter, and my first time moving from a bustling city to the woods… Sounds kinda scary, right? But I guess that also makes everything more exciting.
When you first get to know me in a classroom setting, you might find me kind of introverted, kind of intense, and definitely not the most approachable type…But don't be dissuaded to chat with me! Once you get to know me, you will meet a vastly different and more authentic version of myself. I love connecting with people—thanks to the diversity of lived experiences that made me less self-centered and more aware. In high school, I tried to bridge people as I established a Social Action Club, a warm, tight-knit family where everyone, especially sexual minorities, feels their lived experience acknowledged. The debate tournaments that I've participated in also helped me to delve into differing perspectives of pressing issues and find common ground with more nuanced humanity.
So far at Dartmouth, I've sunriked (sunrise-hike) with a lacrosse girl, made friendship bracelets with a sailing pro and a girl who fostered progress in the laws of Virginia, stargazed with a Vietnamese physics and astronomy star, meditated with a karate queen, and the list goes on and on... Getting to become good friends with these drastically different yet similarly talented and kind people in the past few days just made me love this place even more!
I have an uncommon hobby: walking. I believe every place has its own charm that awaits to be uncovered. I'm proud to say that my steps have measured every corner of my city—so if you ever come to Beijing, I can be a wonderful tour guide! As I come to Dartmouth, I will begin to explore this place -- the campus, Hanover, and the upper valley inch by inch. I will also invite you to explore Dartmouth through my footsteps: whether kayaking in the Connecticut River or watching performances at the Hopkins Center—but not just these well-known activities, we'll discover the hidden gems together! 
P.S. If you find a girl with a wide smile on her face all the time at Dartmouth, come by and say hi! That's definitely me :D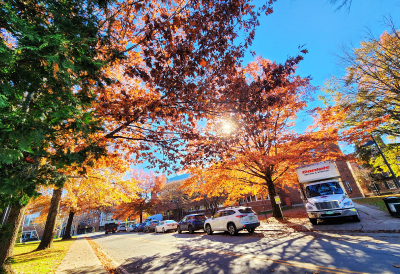 As my first fall comes to an end, I wanted to take the time to reflect on my journey during my first term at Dartmouth.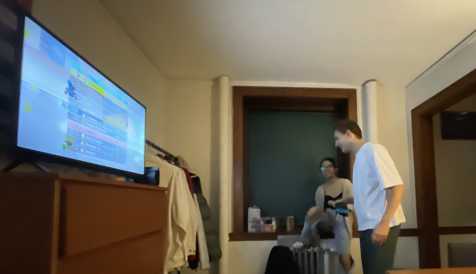 My routine has changed so much since freshman year. One thing has done all the difference: wanna know what?
Antônio Jorge Medeiros Batista Silva
2025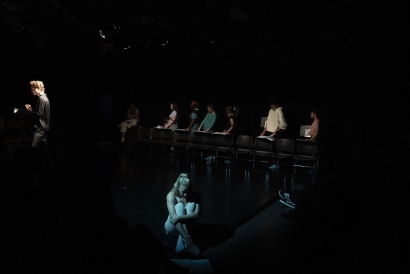 To celebrate my last blog post of the term, I'd like to take a look back at all of the exciting stuff I've let slip through the cracks!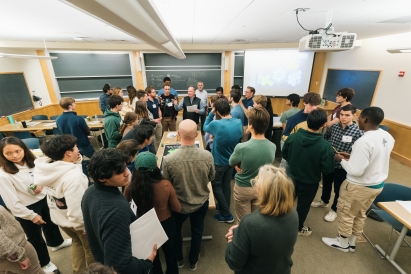 I spent a Saturday running a country with wargaming specialists from the U.S. Naval College! Read on to learn more about the Great Issues Scholars Program.

Nathan Hammerschmitt Le Gal
2027
As my freshman fall enters its final month, I reflect upon my First-Year Trip, an outdoorsy pre-orientation program to ease the freshman class into the college experience.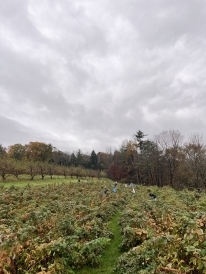 A quick recap of an exciting week in my life at Dartmouth!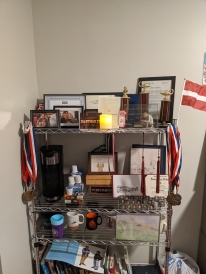 This is my second off-term of my Dartmouth career, and it's been quite unique. Let me walk you through it!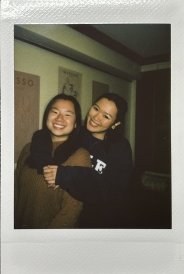 Sharing snapshots of how my second fall at Dartmouth went with a little photo album!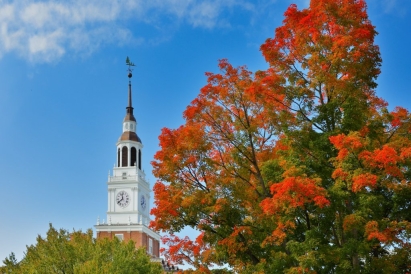 In this post, I reflect on my third fall term here at Dartmouth!

Brandon Mioduszewski
2025