« All Posts by this Blogger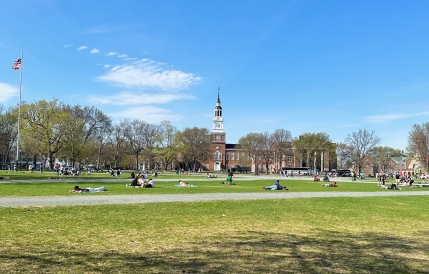 Why Dartmouth?
With decision day right around the corner, here are some reasons why '24s chose Dartmouth and why you should too.
Amla R. '24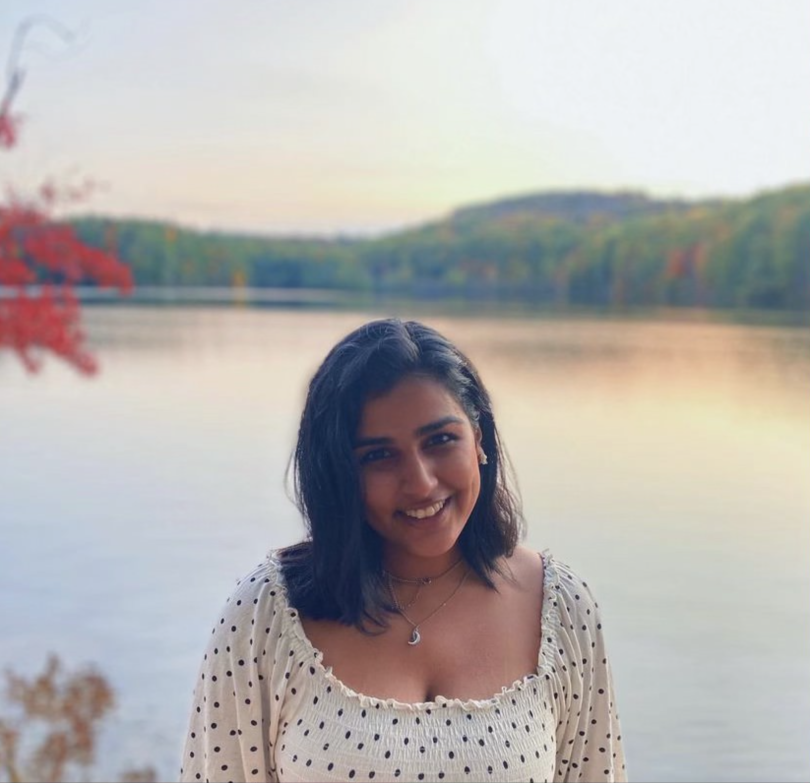 Majors: Math and Studio Art
Hometown: Sunnyvale, CA
"I chose Dartmouth because of its academic flexibility and the opportunity to explore all my interests without sacrificing any of them. I wanted a school that had a thriving, collaborative community, and I found that here. There are so many incredible, multifaceted people here, and everyone is so passionate about what they do; people here go out of their way to help and support you, whether that be if you need help networking for jobs, someone to make you laugh, or a shoulder to cry on. Through my time here, I've met some amazing people I wouldn't have met otherwise, rediscovered my love for French while studying abroad in France, and pushed myself by taking advantage of the incredible professors and other resources departments here have offered. I've made lifelong friendships and memories while exploring the incredible nature around Hanover. Picking Dartmouth has helped me grow—it feeds my thirst for knowledge while giving me the tools to be a better friend and citizen."
Bernardo B. '24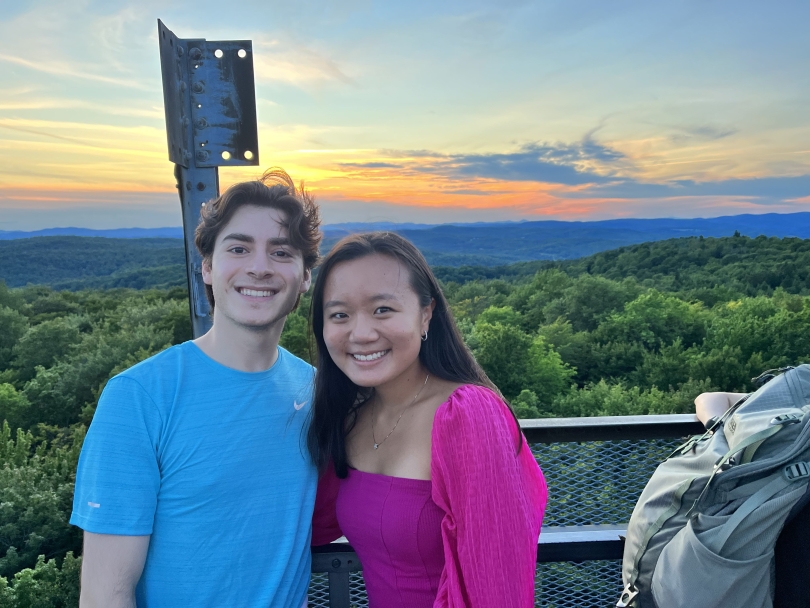 Major: Quantitative Social Science
Minor: Human-Centered Design
Hometown: Monterrey, Mexico
"​​As someone who grew up in a bustling metropolis, I was drawn to the idea of a smaller, tight-knit community when I was choosing colleges. Dartmouth stood out as the perfect place for me, and now as a junior, I can say that I made the right choice. One of the things that has really struck me about Dartmouth is the sense of belonging that it fosters. It's not just about fitting in, but about finding a community that truly resonates with who you are. Despite being a small school, Dartmouth has a diverse array of communities and support networks that cater to students from all walks of life. I've come to realize that it's not just about getting along with everyone, but about finding your own niche within the larger community. I'm constantly inspired by how Dartmouth acts as a facilitator for community organizing, and how it provides opportunities for people to create their own homes here. Whether it's through clubs, organizations, or affinity groups, there is truly a place for everyone at Dartmouth. This has made my experience here incredibly fulfilling, and I'm grateful for the sense of belonging that I've found at this school."
Shandu C. '24
Majors: Economics and Women's Gender, & Sexuality Studies
Hometown: Chitungwiza, Zimbabwe
"Thinking of applying to college from abroad offered a unique experience in college applications. My decision was based on conversations with Zimbabweans in the US, information sessions, and YouTube vlogs. Dartmouth ranked the highest on my list mainly because of the students I interacted with when I was applying; everyone was willing to support me in my journey. This gave me a snippet of what my college experience would look like with that support. Secondly, I wanted a small but academically rigorous school. Dartmouth had both, and a huge global alumni network. Thirdly, I was interested in entrepreneurship which drew me to Dartmouth because of its huge investments at Magnuson. I had so many academic interests before college and knew Dartmouth's liberal arts focus would allow me to be a business-oriented person but also someone who could write or debate gender policies. Over the years, Dartmouth has become my new home and as I near the end of my junior year, I would choose it again!"
Nicholas Z. '24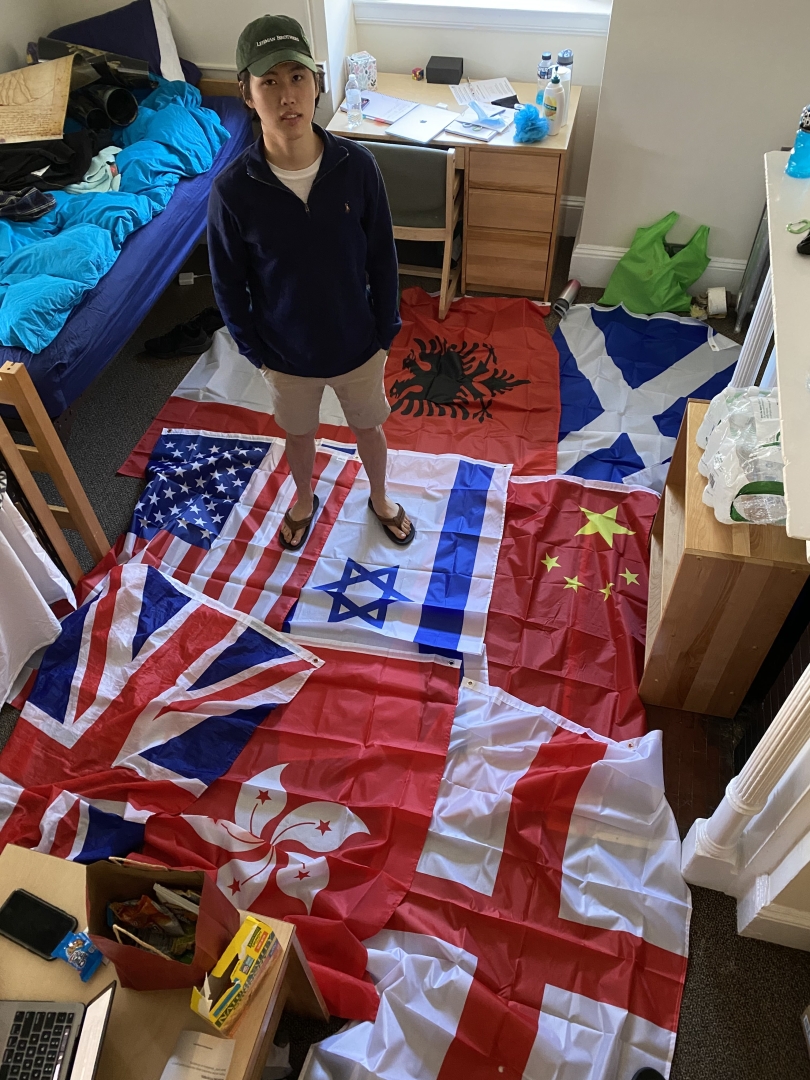 Majors: Economics and Jewish Studies 
Hometown: Hong Kong and London, UK
"I thought that Dartmouth would be a great fit because of its focus on interdisciplinary teaching and cross-cultural learning. Dartmouth provided me with a perfect blend of the traditional American college experience and a vibrant, diverse, and international community. When I wanted to research the history of Jews in China for my culminating experience, Professor Susannah Heschel went out of her way to bring a visiting professor from England so that I could work with the best academic in the field. There are few places more committed to its students than Dartmouth."
Ningning S. '24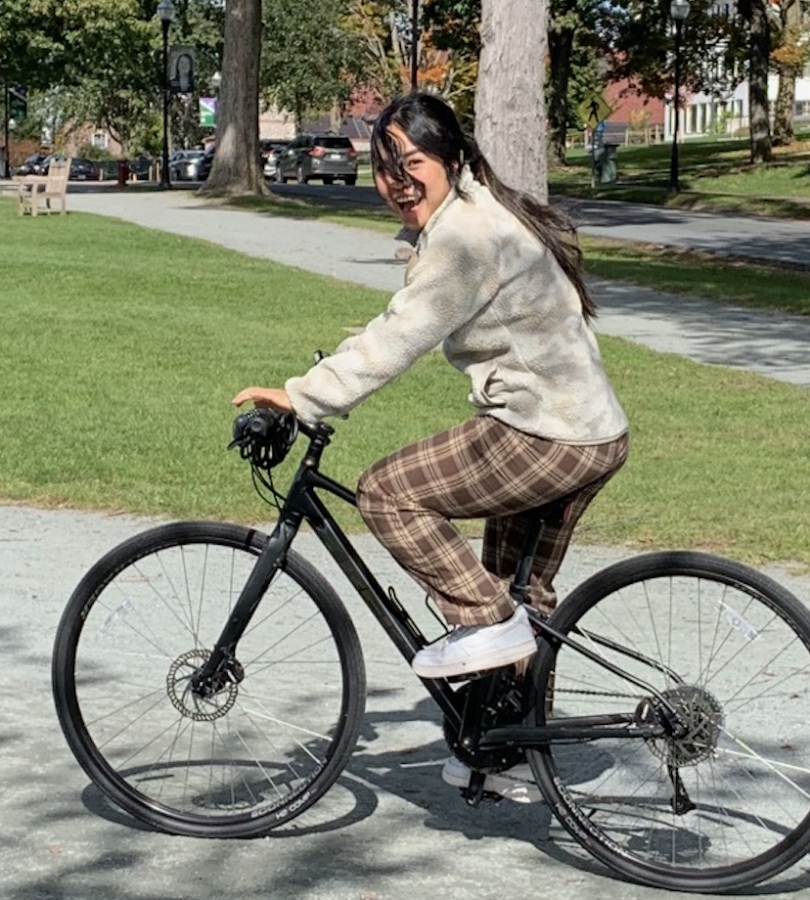 Majors: Environmental Studies and Economics
Hometown: Xiamen Island, China
"I applied Early Decision to Dartmouth and it was one of the best decisions I have ever made! I chose Dartmouth because of how fun and adventurous the students are—exploring the outdoors all around the US and the world, creating their own projects and initiatives and making a real impact. I love the sense of community at a small school and the school spirit. I was also particularly drawn to the Environmental Studies and Arctic Studies programs, as I have been attracted to cold places a lot. Now as a junior, these still hold true: the support from Dartmouth has made it possible for me to travel by myself to Arctic Alaska and Arctic Finland to do environmental social sciences research and even experience life on Arctic tundra with extremely cold conditions. The friends that I have made at Dartmouth are all super fun and amazing and bring joy and laughter to the room all the time, and the faculty mentors I have are extremely inspiring and have become my role models. I can't imagine having these experiences somewhere else!"