You are here
« All Posts by this Blogger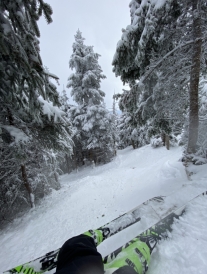 Skiing at Dartmouth? Yes!
I finally took advantage of Dartmouth's location this weekend and went skiing for the first time this year! The 10-week term goes by fast, so when I saw that I had some free time this weekend, I jumped at the opportunity to take a little ski vacation. It's amazing how easy it is to go skiing at Dartmouth, and there are a bunch of trails available.
Personally, I decided to not go to the Dartmouth Skiway this weekend and instead went to Vermont, where one of my friends has a house. Most people go to the Dartmouth Skiway, though, as it's only 15 minutes away from campus and there are shuttles that take students there. I thought it would be a good idea to get away from campus for a few days, so I was happy to go up north a bit more. Initially, we thought we would have to Uber to Vermont, but there's a public bus transportation system that is super cheap and convenient. I got on the bus at the Hanover Inn, which is a five-minute walk from my dorm, and the bus took me straight to Randolph, where the ski trails are.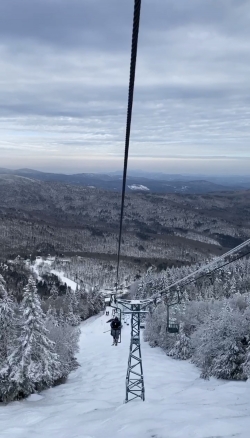 It's super cool how students at Dartmouth can go skiing basically whenever they want. For example, my roommate took a trip up to Vermont for MLK weekend. Last week, a classmate of mine went skiing in the morning and made our class in the afternoon! There's nothing like forgetting about your worries and going down the mountain, and I'm so grateful I can do that at any time here.
If you don't know how to ski, that's not a problem either! There are classes you can sign up for, and the ski instructors are students that you can get to know! One of my friends is a ski instructor and he's a super nice and cool guy. He got to campus early just for ski training, and he's definitely prepared to take inexperienced skiers around the slopes.
Most students at Dartmouth know how to ski, but that's not because people come in knowing how to. Rather, since skiing (or snowboarding) is super accessible and easy at Dartmouth, a lot of people get around to it eventually. I know I'll definitely be skiing more this winter, and I'm excited to see how much I improve over the next four years. I hope to see you on the trails!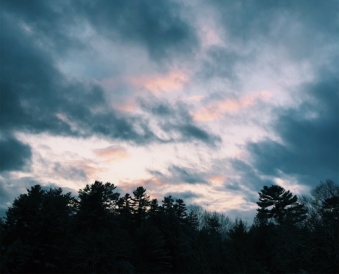 As a southerner, my biggest concern about Dartmouth was how I was going to cope with the cold. Luckily, I have a lot of friends that are also excited to embrace the snow with me, so I wanted to share how we've been enjoying winter term so far!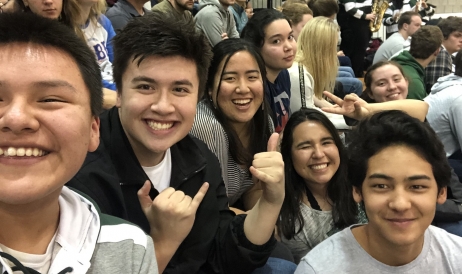 Being in West House means Tuk-Tuk dinners and fun house events almost every week, but this month it also means having the opportunity to join West House's Intramural (IM) basketball team. 

I've taken to sitting and watching, treating myself to the slowness of green tea and silence of an uninterrupted morning. But that's one of the best things about college—it offers ample moments for reflection.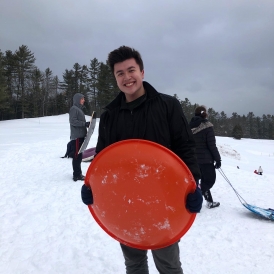 The idea of Dartmouth's unlimited snow used to be intimidating, but the past two weeks have been full of peaceful coexistence between students and seasons like no other. Winter's here and we love it.

As cliché as it sounds, students walking in small hat-topped flocks, laughing through brisk air, is a sport we take seriously around here. And it's one of the best ways to stay warm.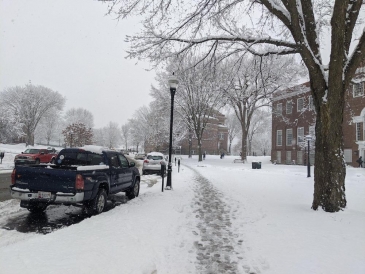 This term, I stacked my schedule, so all my classes meet on Monday, Wednesday, and Friday. In this blog post, I will take you through a typical day of classes for me at Dartmouth.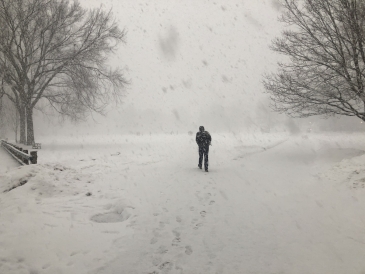 I am a creature of habit animated by twenty hobbies and a continuous supply of mocha-infused espresso drinks, armed with the sleep schedule of a demigod. That being said, I've yet to step foot inside a Greek house.