« All Posts by this Blogger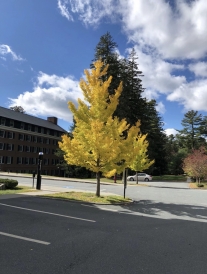 Going to Dartmouth...thousands of miles away
As I wrap up my fourth term at Dartmouth, I've now spent half of my college experience away from Hanover. It's definitely been a weird time for everyone, but I think we've all done a good job of adapting and making the best of these crazy times. While I've been busy this past week working on final papers and exams, I'm reminded of similar experiences last year where I was grinding away with my friends in Baker Library during the end of each term. In the spirit of being another term closer to finally going back to Dartmouth, I thought I would talk about a couple of things this term that have still felt distinctively Dartmouth, even though I'm thousands of miles away.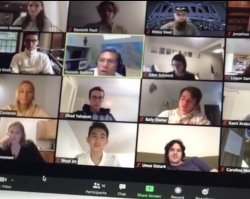 Feeling supported and considered in class
Everybody has their own circumstances nowadays, so it's hard to come up with a perfect solution for how classes will go. As someone who lives in a different time zone and ran into WiFi issues a few times throughout the term, I've encountered some headaches with remote learning. However, all of my professors have worked with me to make sure that I feel supported and considered. Whether that's moving my exams to fit my time zone or offering to hop on individual Zooms with me, I'm so grateful to be around professors who make an effort to help their students. As my Economics professor said in a class recently, everyone is getting affected by COVID-19 right now, and he's going to try his best to make sure that it doesn't make affect his students' academic studies. Outside of my professors, I've kept in contact with my friends who are taking the same classes as me. The Dartmouth culture of helping each other out has stayed alive during these times, and I've enjoyed doing problem sets together over Zoom and texts.
Feeling connected to the College community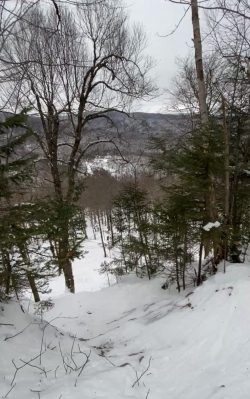 It's hard to feel connected to a community when everyone is spread around the world, but Dartmouth has managed to make me feel like a Dartmouth student, even though I haven't been to campus in over half a year. I think having a smaller student body has definitely been a huge factor, as I'm able to stumble across friends that I haven't talked to in my classes and various activities. It's hard to keep in touch with everyone when you can't see them across the Green or at the gym, but I've been surprised at how many familiar names I've seen on Zoom, Canvas and elsewhere. For example, I connected with one of my friends from First-Year Trips when I saw his name in a Zoom for a club I was interested in. Although I hadn't talked to him since I left campus, we immediately started talking about our summers and what we've been up to. Random interactions like these have allowed me to feel like I'm still part of a college community, although I'm definitely excited to see everyone in-person again.
Although I'm not at Dartmouth, I definitely still feel like I go to Dartmouth. Despite everything that's going on, I'm grateful that I get to feel some sense of normalcy through my interactions with the wider Dartmouth community.