« All Posts by this Blogger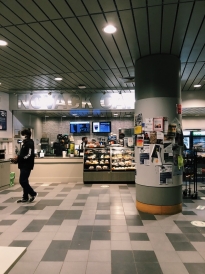 An Ode to Novack: A Campus Destination for Studying and Socializing
As I write this, I'm sipping on an iced coffee (yes—it is 10 PM on a Sunday night and a crisp 40 degrees outside), but I'm kept warm by, not only the company of my math problem set, but also: friends. In a world where proper social distancing is so important, Novack Café has fulfilled a unique desire for current on-campus students; it's a place to study, hang out with friends, and grab a snack—all while staying COVID safe.
Personally, I go to Novack almost every day, using it as my primary study space, since I find my room too distracting and the library too quiet. For example, today I arrived to Novack, grabbed breakfast, and then sat down in the study area until after the sun set, crunching away at problems, an essay outline, and biology notes for far too long, before heading off to the Class of '53 Commons Dining Hall to have dinner with a friend.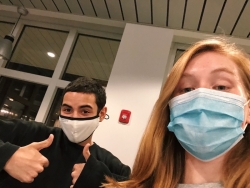 While I love Novack as a study space during the day, stopping by Novack at night to use my late-night swipe has become a little bit of a tradition of mine since getting to campus. On nights when I'm hanging out with friends in a tent or a common room and we all start to get a little snacky and then head to Novack, I can't help but find myself super happy that we're still are able to have the college experience of a late night snack with friends, all while staying safe.
Tonight, I decided to stop by, order a coffee with my late-night swipe, and do a little bit of work in Novack. Of course, I ran into my friends throughout the night, leading into discussions about every topic under the sun: from the satire of punk music to the election. Reflecting on the night, I feel like Novack Café has become a little hub near normalcy on campus in a constantly chaotic and weird world, and—maybe—that's why a lot of students, including me, are almost always there.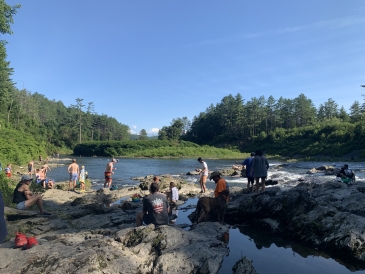 Curious to see what a week in the life looks like during sophomore summer?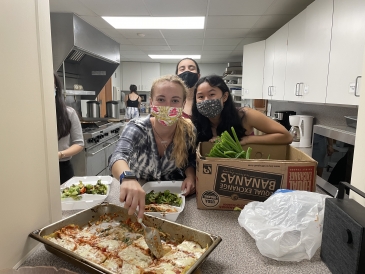 One of my favorite things about being involved in Greek life is the many ways to give back to the community.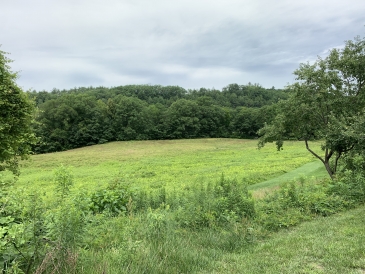 My Sophomore Trips (STRIPS) experience has reminded me of Dartmouth's unique sense of place. How many colleges have their own organic farm?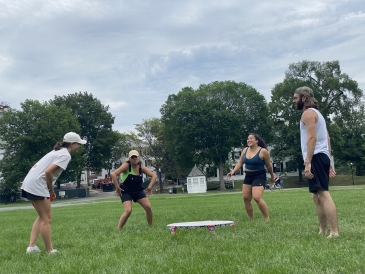 As a member of Dartmouth's Native community, just a few weeks into my sophomore summer, we've been busy revitalizing our community and making Dartmouth, once again, feel like home.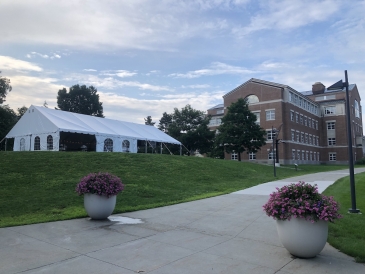 Dartmouth just resumed in-person tours for the first time since the winter of 2020! We had a fantastic opening week of welcoming visitors back to campus to explore the beautiful grounds and meet our fantastic tour guides.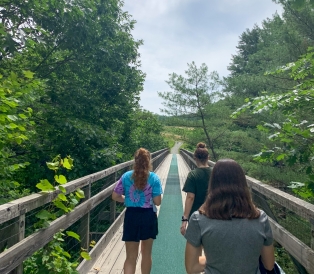 "Sophomore summer" is a short and sweet phrase, but explaining it to my friends and family back home has always been difficult. Let's break it down!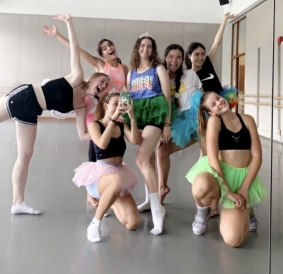 Sophomore Summer is certainly the time to try new things at Dartmouth!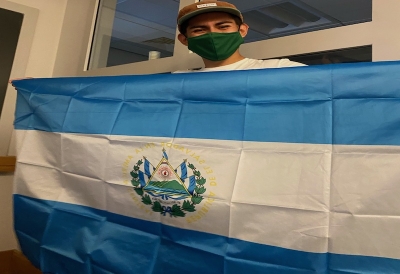 In my time at Dartmouth, I have always felt comfortable expressing my latinx identity. Here's why!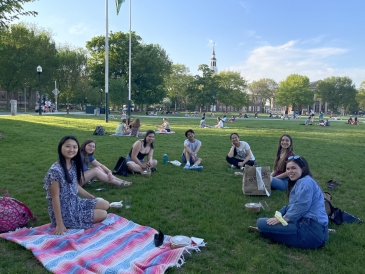 When I entered college, I was super excited to join The Dartmouth news staff, which is, fun fact, America's oldest college newspaper. Journalism is an awesome way to grow as a writer, hear stories, work on a passionate team, and report the truth!