« All Posts by this Blogger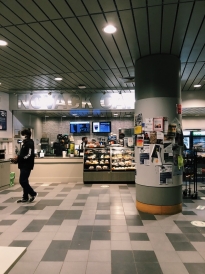 An Ode to Novack: A Campus Destination for Studying and Socializing
As I write this, I'm sipping on an iced coffee (yes—it is 10 PM on a Sunday night and a crisp 40 degrees outside), but I'm kept warm by, not only the company of my math problem set, but also: friends. In a world where proper social distancing is so important, Novack Café has fulfilled a unique desire for current on-campus students; it's a place to study, hang out with friends, and grab a snack—all while staying COVID safe.
Personally, I go to Novack almost every day, using it as my primary study space, since I find my room too distracting and the library too quiet. For example, today I arrived to Novack, grabbed breakfast, and then sat down in the study area until after the sun set, crunching away at problems, an essay outline, and biology notes for far too long, before heading off to the Class of '53 Commons Dining Hall to have dinner with a friend.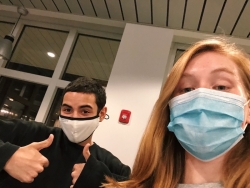 While I love Novack as a study space during the day, stopping by Novack at night to use my late-night swipe has become a little bit of a tradition of mine since getting to campus. On nights when I'm hanging out with friends in a tent or a common room and we all start to get a little snacky and then head to Novack, I can't help but find myself super happy that we're still are able to have the college experience of a late night snack with friends, all while staying safe.
Tonight, I decided to stop by, order a coffee with my late-night swipe, and do a little bit of work in Novack. Of course, I ran into my friends throughout the night, leading into discussions about every topic under the sun: from the satire of punk music to the election. Reflecting on the night, I feel like Novack Café has become a little hub near normalcy on campus in a constantly chaotic and weird world, and—maybe—that's why a lot of students, including me, are almost always there.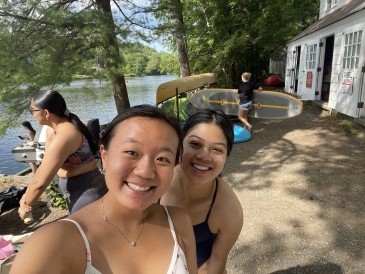 From making pinch pots to going blueberry picking, there simply isn't enough time to explore Hanover in one summer. I'm really lucky for the opportunity to spend another summer in Hanover and would love to share some new memories with you all.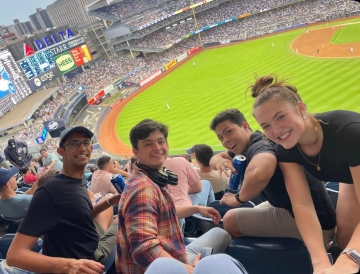 This summer has shown me the importance of true friends and healthy relationships no matter where you are or what you're doing.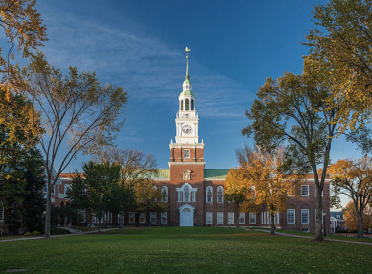 I want to utilize this blog post as a reflection on my transition into the College.

A list of my favorite aspects of Dartmouth, spelled out.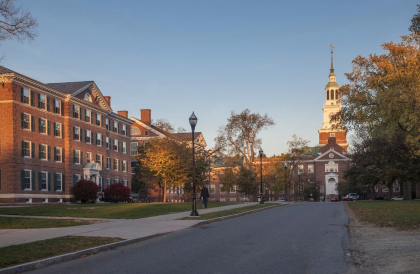 I want to utilize this blog post as a space to offer tips and advice to '26s, as they embark on their transition into their first year.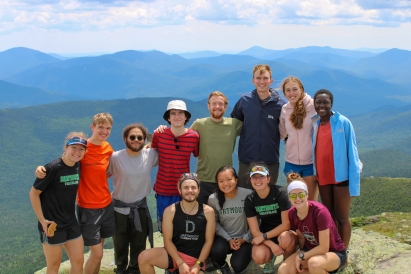 The Dartmouth Outing Club ("the DOC"), the largest and oldest collegiate outing club in the nation, has been one of the highlights of my Sophomore Summer. Come read about my experiences with the club!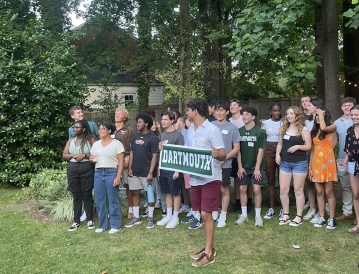 Being in DC this summer and participating in the Rockefeller Center's First Year Fellows program, I've been able to really see just how special the Dartmouth alumni network is.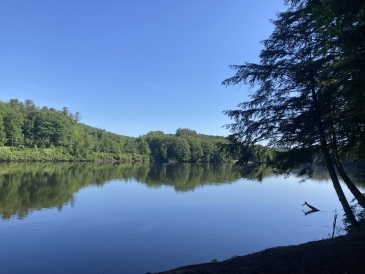 Here's Part Two of some Q&As for prospective students!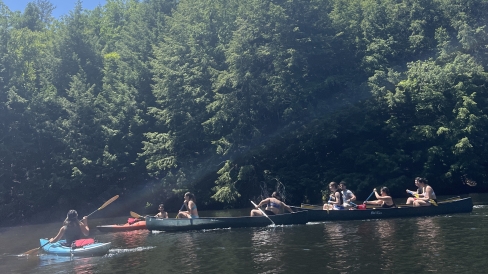 Let me tell you a little about a paddling trip I did with People of Color in the Outdoors (POCO), a DOC sub-club!