« All Posts by this Blogger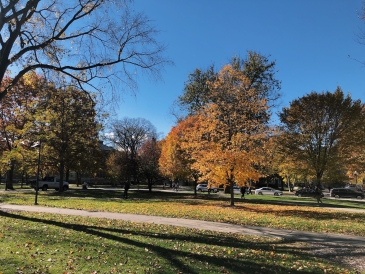 Meet Dartmouth Students Virtually
Dartmouth is filled with so many interesting people, each offering unique perspectives and opinions. I thought that I'd introduce you to some of the people who have made my time at Dartmouth so amazing!
Name: Annie Qiu '24
Academic Plan: Computer Science and Studio Art Major with a minor in Digital Art
Hometown: Shanghai, China
Favorite Foco Meal: Chicken Tenders
Favorite Throwback Song: Nothin' On You by B.O.B (featuring Bruno Mars)
Campus Involvements: Designer at DALI Lab, Design Corps, Computer Science Research, Greek Life, Sexual Assault Peer Alliance (SAPA)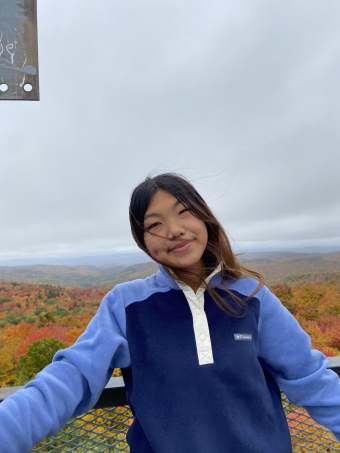 Favorite Class and Why: "Computer Science 1 was definitely my favorite class since it was completely new to me and felt very collaborative. The new material was really exciting and felt like a challenge I wanted to immerse myself in"
Favorite Study Spot: "My favorite place to do work is the DALI Lab. The DALI Lab is a space for designers, software developers, and project managers to work together and solve real world problems. Plus, there are always snacks!"
Why Dartmouth: "I really appreciate the small community offered by Dartmouth and I feel like I see friendly faces everywhere. I also really love how everything feels very collaborative and the atmosphere is generally chill. Also, Hanover is a super unique place that's so different from where I live, which has given me so many new, amazing experiences."
Name: Emily Chen '24
Academic Plan: Computer Science Major and Spanish and Anthropology Minor
Hometown: Bethesda, Maryland
Favorite Foco Meal: General Tso's Chicken
Favorite Throwback Song: Tattoo by Jordin Sparks
Campus Involvements: Tour Guide, Dartmouth Center for Social Impact, First Year Trips Leader, Dickey Center for International Understanding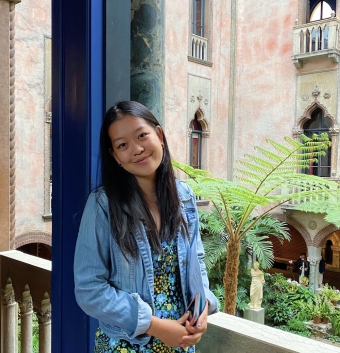 Favorite Class and Why: "My favorite class so far has been Anthropology of Disaster. The class is super timely and relevant and has only 9 students. I feel like I've learned so much and have connected with my classmates and professor"
Favorite Study Spot: "The Orozco Mural Room is definitely my favorite study spot. It's really cool that I get the opportunity to study at a national landmark, located right in the Baker-Berry library."
Why Dartmouth: "When I was looking at colleges, I really was looking for a school that would push me, both as a student as a person. Dartmouth has done that! The students are super multifaceted and interesting, and I feel as though I've undergone a lot of personal growth."