« All Posts by this Blogger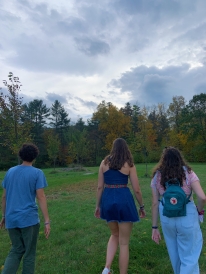 Fall at Dartmouth: Harfest, Foliage, and More
As a Floridian with little to no experience with fall, Dartmouth's fall term is my absolute favorite, with breathtaking foliage and so many fun traditions and opportunities. Because of Dartmouth's rural setting, there are so many amazing ways to embrace the changing seasons, whether that means heading out and hiking, going apple-picking, or even just taking a van to the organic farm to see some foliage: all of which can be entirely funded by the College.
A couple of weeks ago, the Dartmouth Organic Farm—one of my absolute favorite places on (or near?) campus—hosted Harfest, an autumnal celebration with tons of food and activities. While the O-Farm is around 3 miles away from campus, the Dartmouth Outing Club organized vans every 20 minutes to shuttle students to and from Harfest, making the event super accessible to campus. After getting to Harfest, my friends and I had so much fun decorating pumpkins, listening to live music, eating some delicious free food, and just enjoying the fall ~vibes~.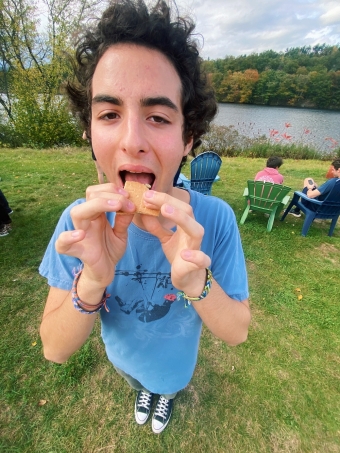 Beyond Harfest, there are so many other ways to immerse yourself into the culture of New England fall while at Dartmouth. For example, Dartmouth Dining Services holds an annual fall harvest dinner in the Class of '53 Commons dining hall, featuring local, farm-fresh food and an amazing atmosphere. For the night, the Class of '53 Commons served delicious fall-themed food, including pumpkin ravioli, pumpkin pie, apple cider, donuts, apple crisp, and so much more.
As someone who spent very limited time in New England before coming to Dartmouth, the fall has definitely been such an amazing experience, especially with so much access to outdoor activities. While it may be getting colder, which is a little scary for this Floridian, fall in the Upper Valley is stunning and feels very quintessentially northeastern, a cool regional experience worth having: especially for students from across the country or around the world.