« All Posts by this Blogger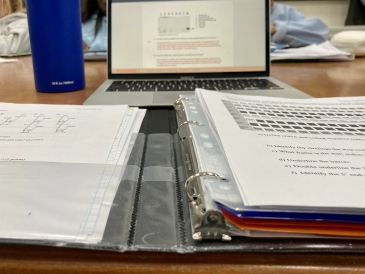 What Classes Am I Taking for My Freshman Fall?
I can't believe that we've already finished three weeks of Dartmouth! Routines have settled in, study spots have been chosen, and staple meals decided. As I've gotten to know my classes and professors a little more, let's look at what I'm taking for my freshman fall!
Class 1: Biology 11.07: Major Events in the History of Life & The Human Genome
There is a plethora of science classes I'll take as a pre-med at Dartmouth to prepare for medical school and the MCAT. But how does one study science at Dartmouth? I wasn't so sure. For my freshman fall, I wanted to ease myself into studying science, ensuring I found study methods that worked for me. Bio 11, a course about biology without a laboratory component, felt like the right choice. Looking through the course's syllabus, I decided that understanding the science of evolution offered a great foundation for knowing how life worked. Even though I wasn't very interested in evolution at the time, I decided to give it a shot!
Every morning of class, I step into the lecture hall with a muffin and some tea in hand (from café ramekin). In a lecture-based course, there are less than 50 people in the class, and the professor walks us through, well, the history of life. How exactly does natural selection work and what does it indicate? Why does our DNA and RNA make proteins in the way they do? What really, is the secret to life? These are only some of the questions we've asked and answered so far, and I can't wait to ask more!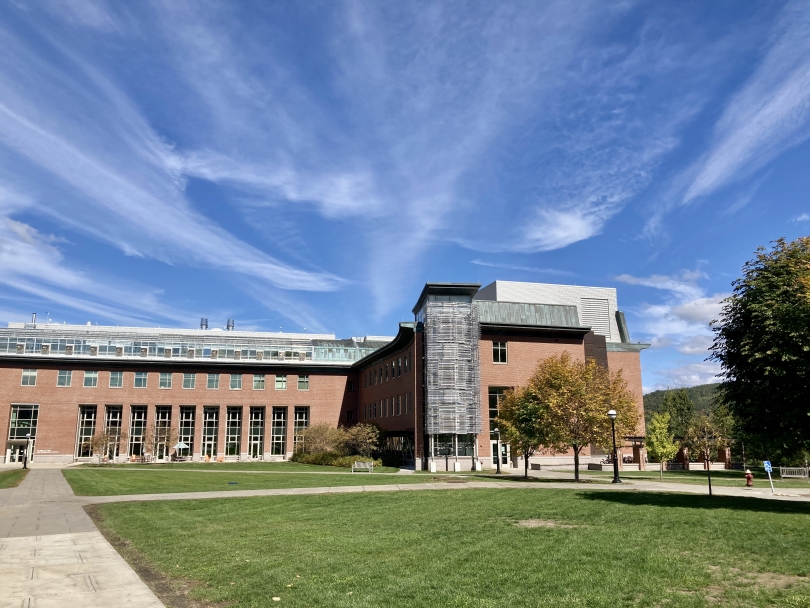 Class 2: Spanish 1
Why take a new language in college? Dartmouth's focus on being global citizens includes learning multiple languages. Having learned some French and Latin, I hoped for an opportunity to fully learn a language that is applicable in everyday life. Learning about Dartmouth's use of the Rassias Method, I was intrigued to learn Spanish with this special language-learning method (I haven't tried it just yet, but I'm looking forward to it!).
My Spanish class is much smaller, with about fifteen people. We learn about a new area of conversational language and grammar in every class. As someone who often felt bored by the slow pace of progression through the language, I'm glad for the fast pace. But it definitely means that I take more study time outside of class!
Class 3: Women's, Gender, and Sexualities Studies 66.18: Hybrid Literatures, Hybrid Selves: Asian American and Asian Diasporic Productions
Whenever I tell someone that I am taking this class, they usually answer with "…what?"
I found this course through Dartmouth's Open House, a day during New Student Orientation where departments and professors shared their courses. Part of the Women's, Gender, and Sexualities Department, the course analyzes and discusses hybridity in literature surrounding Asian-American and Asian stories. What the heck did that mean? To be honest, I didn't know either! But if I was going to attend a college where I could take classes that didn't exist anywhere else, why not start with this one? With an interest in literature, Asian-American critique, and creative writing, I dove in.
This course is heavily discussion-based; When I walk into the small seminar room of about eight students, I know that I'm in for a discussion that's going to rack my brain in a good way, bringing in scholarly articles and artful prose about different aspects of the Asian-American identity and other constructs. We even get to learn about different types of creative writing!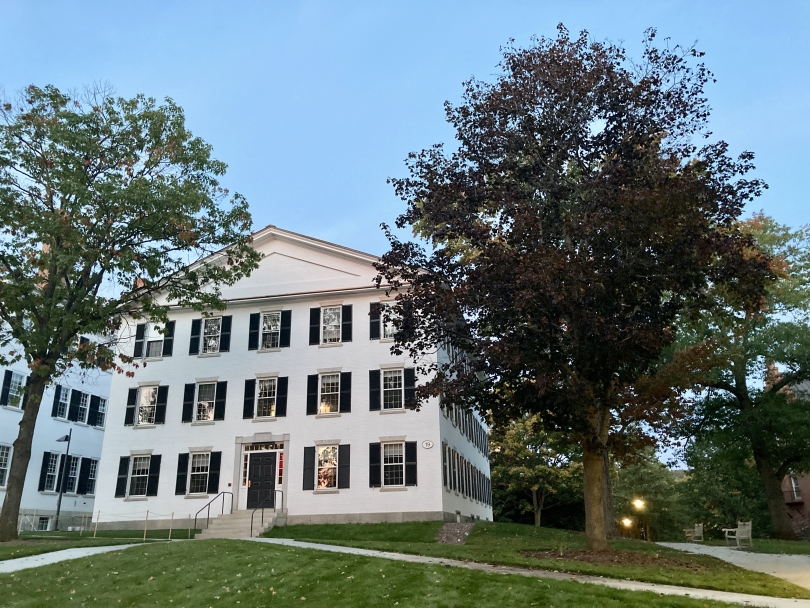 In all, I am enjoying my classes this fall. I am glad that my classes are well-rounded in subject, and I'm excited to see what the rest of the term has in store for me—here's hoping for the best!