« All Posts by this Blogger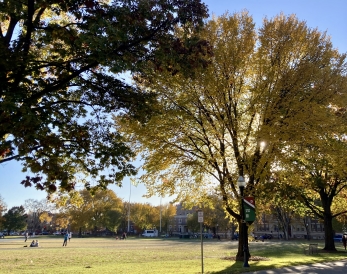 A Week in My Life at Dartmouth
Happy end of Week 6! With my midterms coming to a close, I got to do a lot of things this week, and I wanted to share some highlights of what I did! 
Tuesday: Acapella show!
On Tuesday, I performed with my acapella group! I am part of the Rockapellas, a group that not only likes to sing, but advocate for social justice causes through their songs. This show featured the freshmen in our group, and we sang with the Dartmouth Aires, another acapella group, in a sorority house. Most dance, comedy, and acapella shows are in fraternity and sorority houses, which are one of the social hubs on campus. This week was full of different shows featuring different groups, and it was a lot of fun to be a part of and to watch!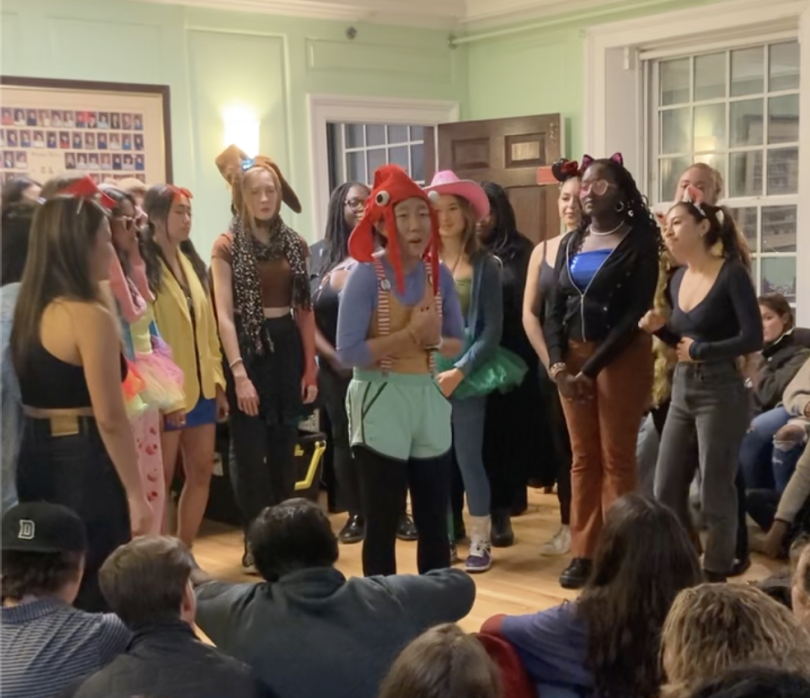 Thursday: Getting to know my Spanish professor!
I got to spend an afternoon with my Spanish professor, along with some other students! At Umpleby's, a café right outside of campus, I practiced my Spanish by getting to know my professor and the other students, who ranged in Spanish level. It was a really great opportunity and I had a lot of fun talking with my professor!
Friday: Day of Caring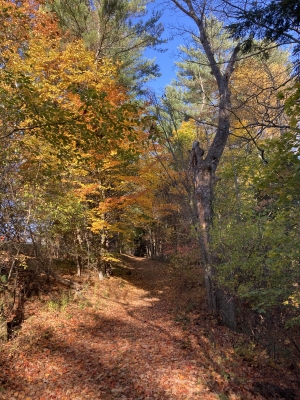 On Friday, the college declared a Day of Caring, which was dedicated to letting students focus on their mental health and well-being. There were many activities arranged by the school after cancelling classes for that day, from discussions about grief to petting barnyard animals. For my health, I went on a run! From my dorm to Occom Pond to the former golf course, even just running a mile outside of campus places you in the middle of the woods. Even though a lot of leaves have fallen, the trees were still full of golden leaves. The former golf course north of campus is now a place of trails and wonderful places to walk. My legs may be sore now, but I definitely think I'll be running more in the future.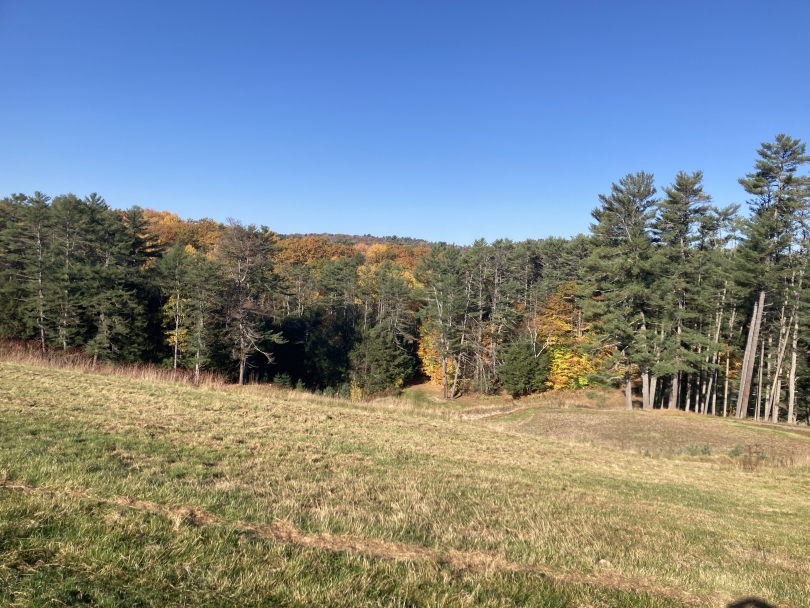 Friday evening: Concert!
I attended the last day of a three-day-long concert featuring the world-class violinist Midori and pianist Jean-Yves Thibaudet. Performing multiple of Beethoven's sonatas for violin and piano, the concert was incredibly stunning.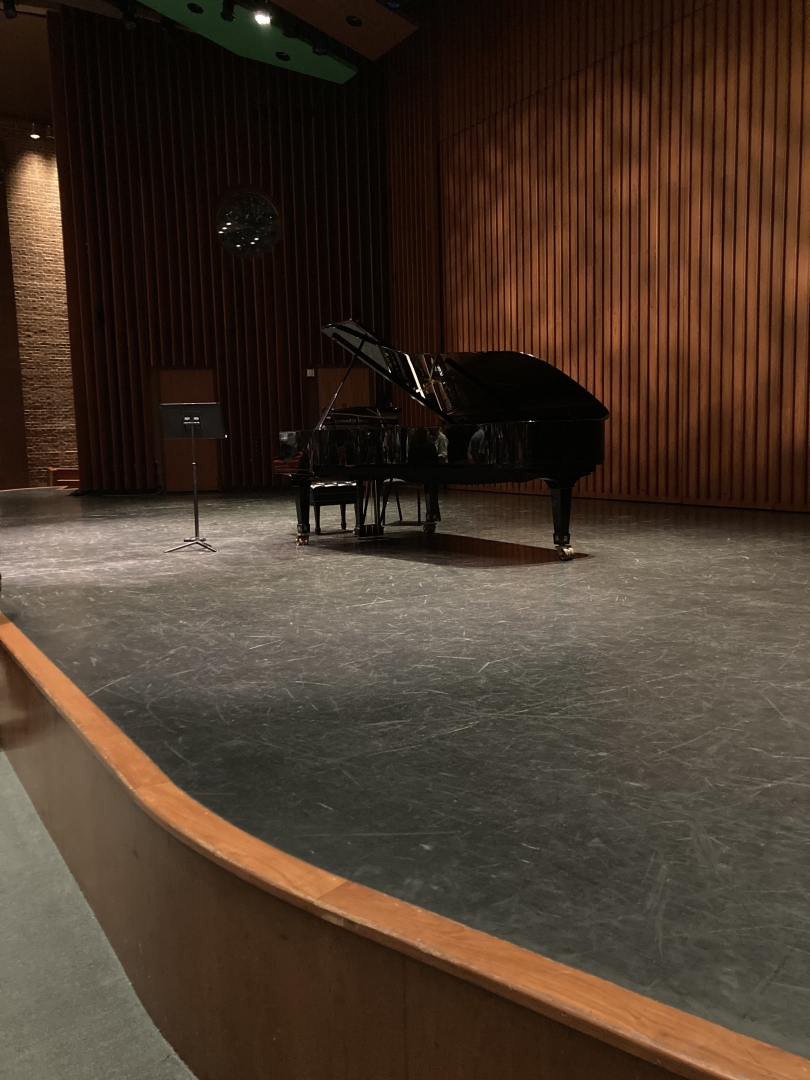 Saturday: Making dinner!
I'm a part of the Asian and Asian American LLC (Living Learning Community), a small community where I get to live with other Asians and Asian American freshmen. Some of us got to cook dinner together at the Chinese Language House, and I got to have bibimbap for dinner!
Saturday evening: Diwali!
Dartmouth celebrated Diwali, the festival of lights, on Saturday. Candles were lit and lined up along the Green's pathways, setting the atmosphere for the many events in the celebration. I couldn't go to everything, but I got to have some really good food and see an awesome performance by members of the South Asian community and Raaz, the South Asian dance group on campus! I had never been to a Diwali celebration before, and it was so cool seeing people and families of all ages come together and celebrate this festival.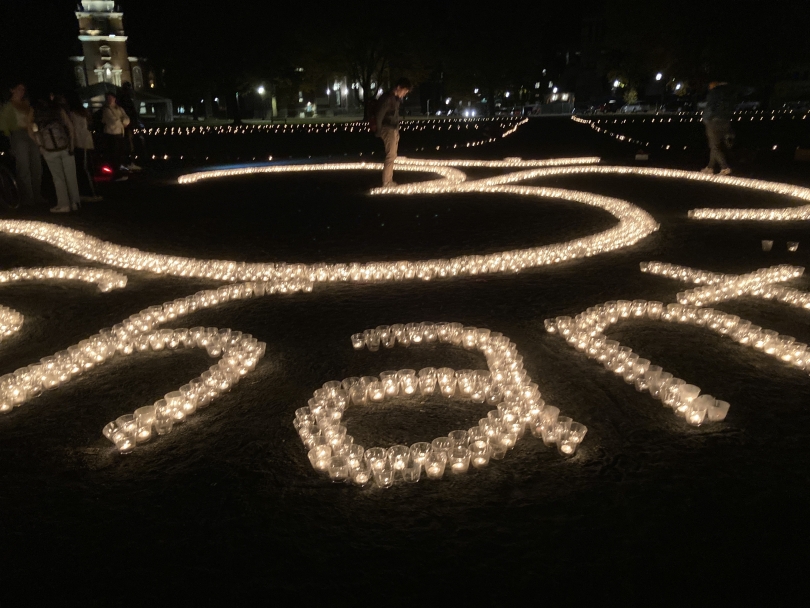 Here's to Week 7!