« All Posts by this Blogger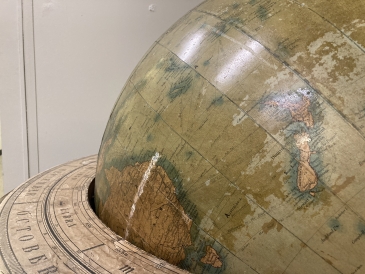 Studying Abroad? What?
About two Wednesdays ago, the Baker-Berry Library, as usual, was filled with the tip-taps of laptop keyboards—but something was different. Most students appeared to be working on the same thing.
What was it?
The application for study abroad programs throughout the next annual year was due on February 1st at 11:59 PM—and everyone was on it. Regardless of whether people started the application months ago or on the day a couple hours before, the campus felt united in the pre- deadline crunch. My location of choice was in the Sudikoff building (the new home of the Music department); a common room called Studio Sudikoff offered study spaces, and I was sitting in one, hoping to also send mine in before the deadline.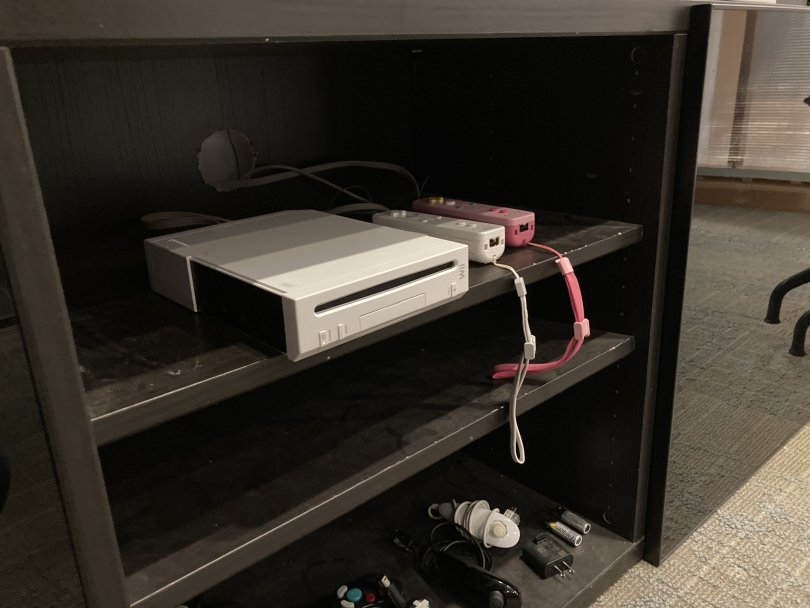 I never expected to chase the opportunity to study abroad. When applying to college, I watched as some of my peers, desperate to explore the world during their time at college, researched deeply into study abroad opportunities in different universities. But I didn't feel the allure: wasn't studying abroad too much of a hassle? A money-sucking vacuum?
However, arriving at Dartmouth, I noted the high numbers of upperclassmen who had gone abroad for a term; it struck me how casually they came up in conversation alongside internships and major choices, as if studying abroad was a must-do at Dartmouth. With a surprisingly affordable cost, relatively simple application, and an advertised focus on exploration and immersion in the location, I asked myself: why not take the chance?
There are several different types of study abroad programs at Dartmouth, all run by the Frank J. Guarini Institute for International Education.
1. Foreign Study Programs (FSP)
Foreign Study Programs, or FSPs, are run by a specific department, and allows students to go abroad and take three courses in that department. For example, one could take classics courses in Rome and Greece; African and African American Studies in Accra, Ghana; biology in Central America. The courses offered, of course, can be counted towards minors or majors.
2. Domestic Study Programs (DSP)
Similarly structured to the FSP, the Domestic Study Program allows students to study in different locations within the United States. From studying film in Los Angeles, California, to Native American and Indigenous Studies in Santa Fe, New Mexico, one doesn't have to leave the country for a supplemented education.
3. Language Study Abroad (+) (LSA/+)
The Language Study Abroad programs are unique. They are designed to immerse students in the culture, history, and language of the country; instead of the location supplementing one's education, the location is a driving factor for the education. Therefore, these programs are run by language departments: for example, the Spanish department offers the opportunity to study in Buenos Aires, Argentina, Barcelona, Spain, or Santander, Spain.
4. Exchange Programs (EXCH)
Dartmouth even offers the opportunity to go on an exchange program with select universities across the country and the world, where a student will take classes at that institution instead of Dartmouth for a term or so, which can add to the diversity of the educational experience.
5. Guarini Study Abroad (GSA)
One more! The Guarini Study Abroad is a special type of study-abroad program that occurs during the six-week interim between fall and winter term, which teaches one course intensively for three weeks. These are a little rarer, but very intriguing opportunities. For example, last interim, there was a program that brought students to Ho Chi Minh City in Vietnam for Vietnamese studies.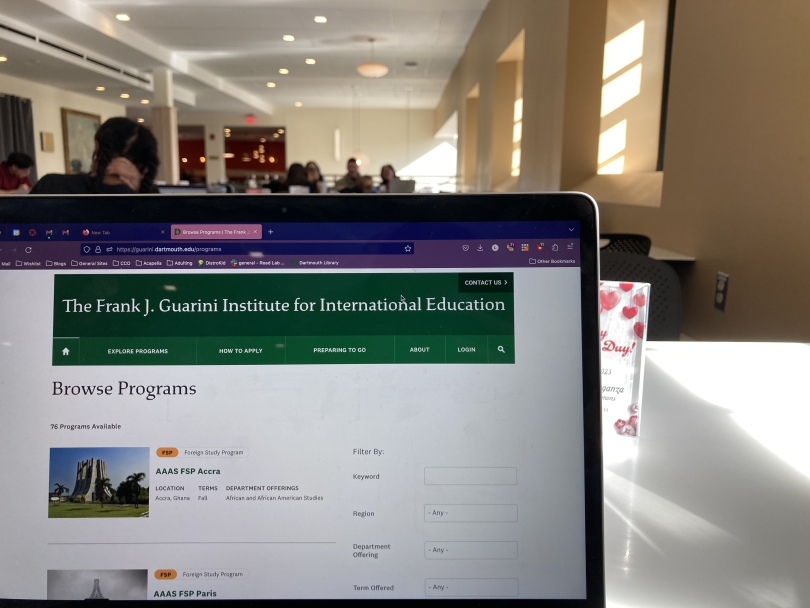 (Check out all these programs here!)
When going to the information fairs about these programs in the fall term, I was a little overwhelmed—so many opportunities, and yet, which one allured me the most?
Well, I applied to the Music department's FSP to London, which takes place in the spring term of 2024. The opportunity to delve into music for one term and watch performances live feels like a once-in-a-lifetime opportunity.
We'll see what happens!