« All Posts by this Blogger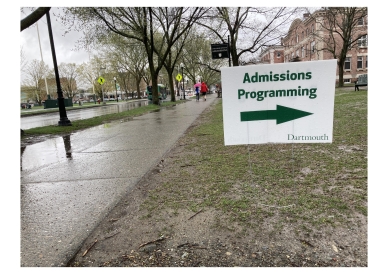 Do You Need To Fall In Love With A School At First Sight?
Happy admitted students season! For the last two weeks, Dartmouth has been hosting visits for admitted students through the Dimensions program, an opportunity to explore Dartmouth life, classes, and clubs on campus. Although I wasn't too involved this year, it was still very fun to see prospective '27s walking around campus in green lanyards, sitting in classes and going through their packed programming.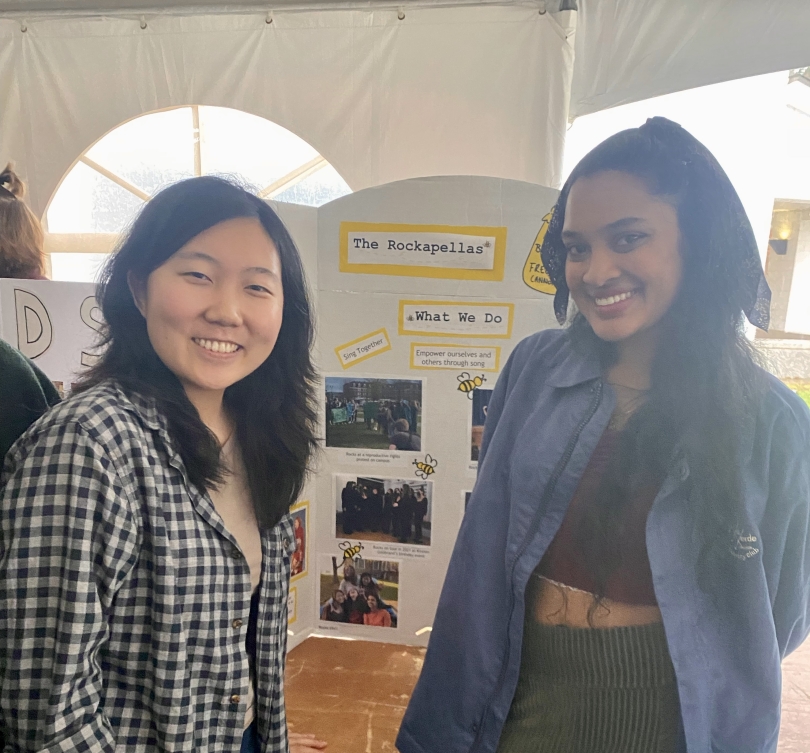 Of course, this made me reflect on my own visit to the college around this time last year.
When applying to college, I heard stories about the moment that prospective students felt a click with a school they visited. From these stories' descriptions, students would take one step onto campus and vividly imagine their entire future at the school, finding "love at first sight." So when visiting colleges that I wanted to apply to and/or were accepted to, I found myself a little concerned. Would I ever fall in love with a school? What if that click never came?
I believe that, despite popular narratives, "falling in love with a school" doesn't happen immediately, if at all.
The beginning of college is marked for most with fear, excitement, homesickness, and loneliness. The expectation to fall in love with a school upon arrival is an unnecessary pressure that could add additional stress and shame if you don't feel like you're enjoying a school as much as you should be.  
The pressure to fall in love with the first impressions of a school was very real when I visited schools. Visiting Dartmouth was no different. The quaint college town was bustling with students relaxing on the Green, studying in the library, and eating at the tables outside of Collis Center. And yet, could I see myself spending the next four years there? The doubt persisted even when I started attending Dartmouth. Some students appeared to be fitting in so well, meshing into the "work hard, play hard" attitude, where I felt as if I was lacking. Did I really belong?
As I've spent more time here, I've found things about Dartmouth that I appreciate—the fast pace of classes, the approachability of professors, and the flexibility of the music program. There are also some aspects I feel I could do without—the bubble-like feel of the campus and the competitive pressure. Even halfway through my third term here, I still feel as if I am trying to find my footing socially and emotionally. But both positive and negative experiences are educational; I'm glad that I'm here, learning about myself through my reactions to experiences at college.
So, to admitted students, if you're at a crossroads, unsure of where to choose, unsure if you will ever fall in love with the school(s) that chose you, I hope you can relax and trust your gut. In truth, I believe that no one school is the "perfect fit" for most people. Like a leather shoe, it takes time for one to break their place into a school, to accept the areas of a culture or attitude that may not suit them, and to embrace the areas that do. Schools are large and full of variety, even at smaller ones like Dartmouth, and even if the space you enjoy is small, I believe that it will exist for everyone. Perhaps the goal of attending a school is not to wholeheartedly love the experience, but to be fulfilled and growing. If you end up loving it, it's a win-win! Good luck out there!