« All Posts by this Blogger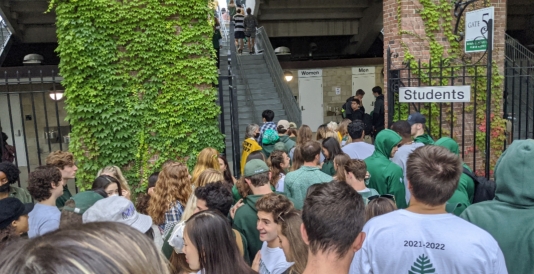 My First Homecoming as an International Student!
It's no secret that Homecoming is a big deal here — not just at Dartmouth but in the US in general. Many high-schools and colleges hold these weekends or days when alumni can come back to campus and celebrate their college days! Coming from England, this is a whole new world to me, we don't really have such strong ties to our schools, and even at university you don't really look at going back once you've left. This has resulted in this past weekend being a very interesting and fun experience for me and is a great example of the cultural differences between England and the US, and Dartmouth and other schools.
So, what is Homecoming at Dartmouth like, I hear some of you ask? Well, fundamentally it is the same as everywhere else; the alumnae come back to campus, and people have celebrations. Dartmouth's amazingly tight-knit community however makes things much more intense and important. The alumni community is a very big deal here — with a lot of students utilising it for career or social purposes, and this was definitely reflected at Homecoming in the huge crowds of alumni.
The events technically begin on the Friday night with a huge bonfire in the middle of the Green, but we actually begin building it the week before! Everyone has the opportunity to come and help over different hour slots throughout the week, and when it is done, we go and sign and design it with our names or whatever else we want. After all of this comes Friday night, and boy was it an experience. My floormates in my dorm and I had been hanging out beforehand with snacks in the common room, and suddenly we could hear a tremendous noise outside. We ventured out and not only were there hundreds of people crowded outside of our dorm, but in the distance, you could see a HUGE parade of thousands of '25s marching and shouting up the road. We joined them and our numbers grew and grew as we went, and we eventually made it to the Green.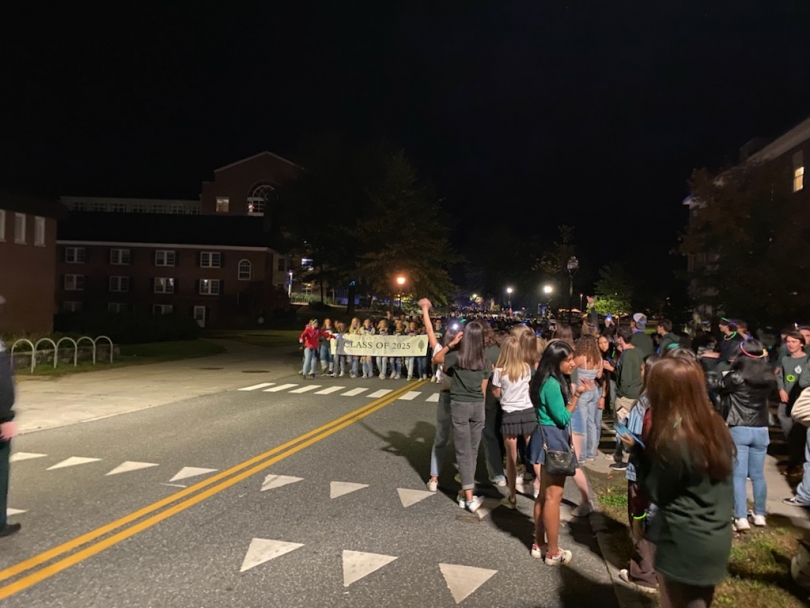 Getting to the Green was quite possibly one of the most gob-smacking moments of my entire life. Words cannot fully do it justice (though hopefully my picture will do a little better), but we were greeted by what can only be described as a scene from some kind of cultish ritual. A wonderful and terrifying and exhilarating cult ritual. There were thousands of people — spanning graduation years going back 50 years — surrounding this humongous bonfire that blazed brighter than anything I have ever seen. You could honestly feel the heat of the fire from hundreds of metres away, and as you got closer the fire was searing — it was glorious.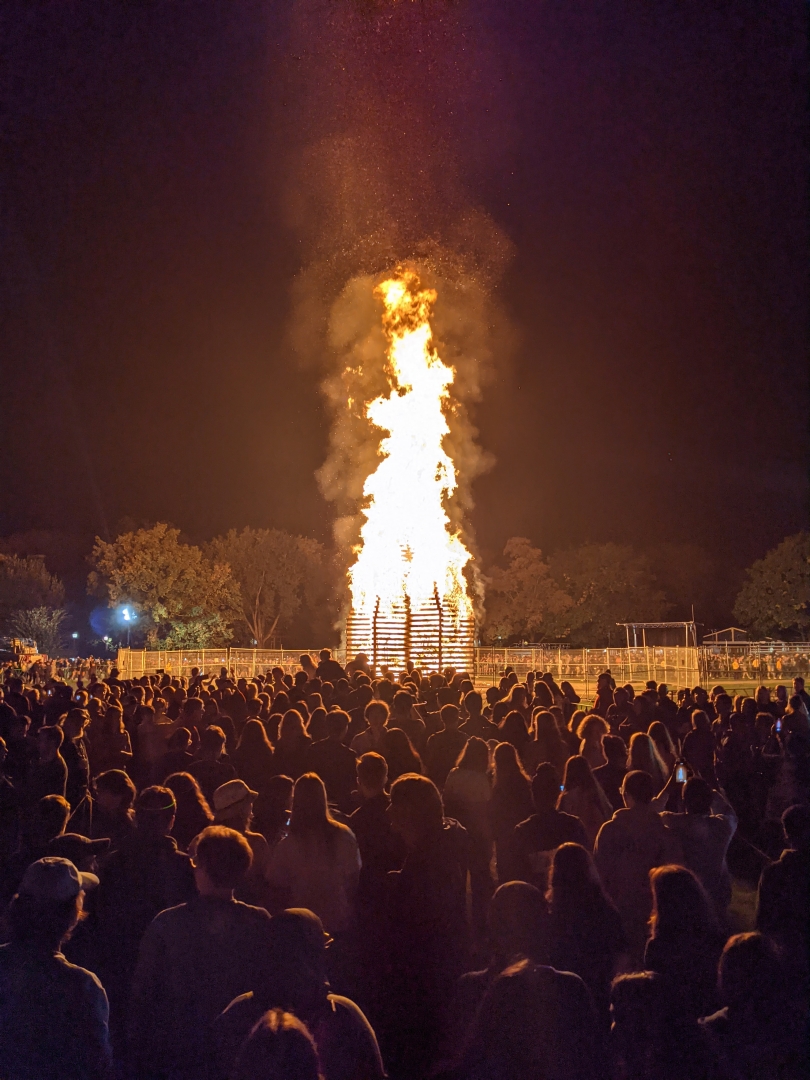 This was far from the end of the festivities however, as the next day we had the Homecoming football game to go to! Now as a Brit, this was only the second 'football' game I'd ever been to, but honestly the rules are pretty simple and it's fun to watch! The game is broken by very regular tactical breaks, and so to accompany the entertainment from the game there is a band that plays entertaining and funny music, there are cheerleaders who perform impressive routines, and they have students come down to the pitch to partake in contests and challenges. My favourite part other than the fact we destroyed Yale (take that Yale), was the half-time band show. They have an entire routine set up that is narrated, and they had the new bandmembers take part in funny routines where they had to run around an imaginary bonfire before playing and other challenges to inaugurate them.
After the game, it really was just a chance to settle down and spend a bit of time with your friends whilst celebrating our victory against Yale. It was also a great chance for many to meet alumni and spend time even with their parents! On the Sunday our Undergraduate Advisor even set up a waffle breakfast as part of the celebrations, and I really got to have some time away from academics for a couple days (super important!).
Overall, Homecoming was an amazing experience. It's honestly the best example I can give for what really makes Dartmouth Dartmouth outside of the classroom. Yes, we have stellar academic opportunities, but we also have the tightest community in the world, humble and friendly students, and super fun traditions such as Homecoming! Happy HoCo!
A list of my favorite aspects of Dartmouth, spelled out.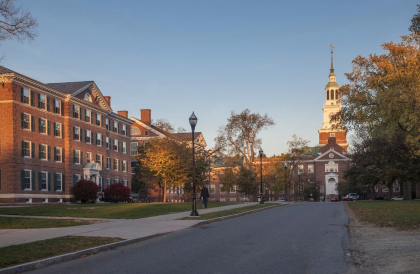 I want to utilize this blog post as a space to offer tips and advice to '26s, as they embark on their transition into their first year.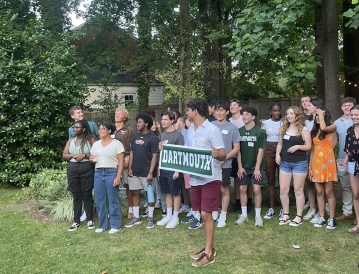 Being in DC this summer and participating in the Rockefeller Center's First Year Fellows program, I've been able to really see just how special the Dartmouth alumni network is.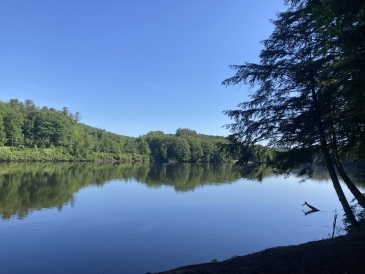 Here's Part Two of some Q&As for prospective students!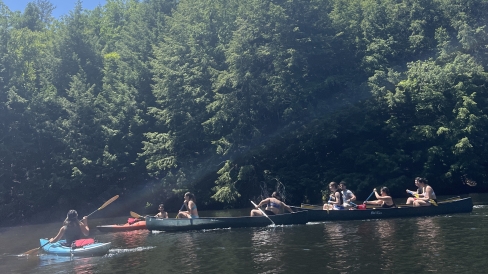 Let me tell you a little about a paddling trip I did with People of Color in the Outdoors (POCO), a DOC sub-club!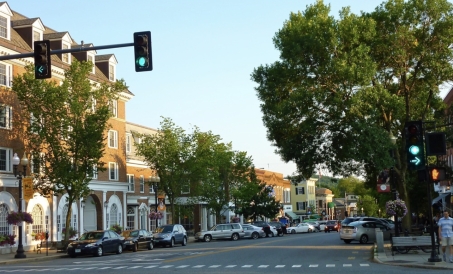 During a recent conversation with my HS friend who also goes to college in the US, we discussed what it's like experiencing culture shock especially as international students. I'd love to share the tips we developed to combat this feeling.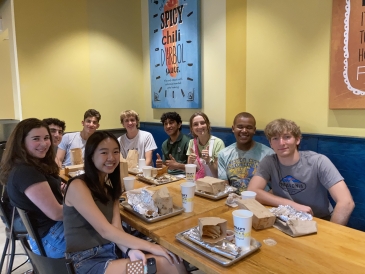 I recently gathered a group of '26s from the metro Atlanta area for a dinner to discuss all things Dartmouth! A couple '24s and '25s from Atlanta came to help answer questions. Here is a list of common questions that came up!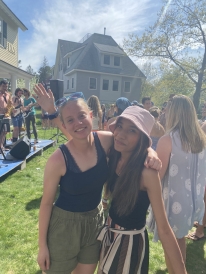 I took a long break from blogging and I am deciding to give you a few updates on what is happening in my Dartmouth journey.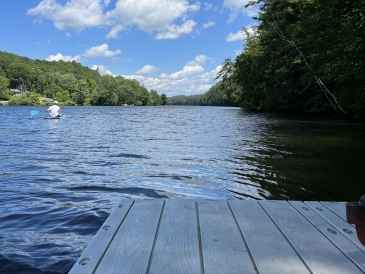 As a freshman, I decided to take my summer term on, and I wanted to elaborate on why I made that decision!