« All Posts by this Blogger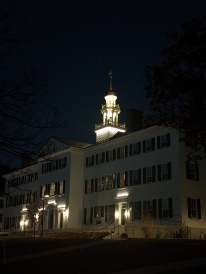 Keeping fit at Dartmouth as a non-athlete!
Dartmouth is a very active school – there's no disputing that. With 25% or so of our students being varsity athletes, and over 75% being involved in athletic pursuits, it can seem like being at Dartmouth requires you to be an athlete. This could not be further from the truth, however, (at least not in the traditional sense). The reasons these numbers are so high are largely two-fold: we are a tiny school with a big athletics department, meaning we have (proportionately-speaking) a large amount of athletes; and also there are such a large range of ways to get involved in athletics at Dartmouth, even with very little to no prior experience!
As a school, we are certainly proud of how active our students are; being in a rural setting, we walk (or run if you are late) everywhere, we have a huge outing club for hiking and other outdoor sports, and you can take part in a bunch of non-traditional sports such as skiing or mountain-biking due to the incredible geography of our location! You can also do any traditional sports at a club or intramural level, such as soccer (football to you, that is), hockey, ultimate frisbee, and more! There is such a range of activities, that there truly is something for everyone; I myself am not so skilled in regular athletic sports, and so I like to hike and snowboard!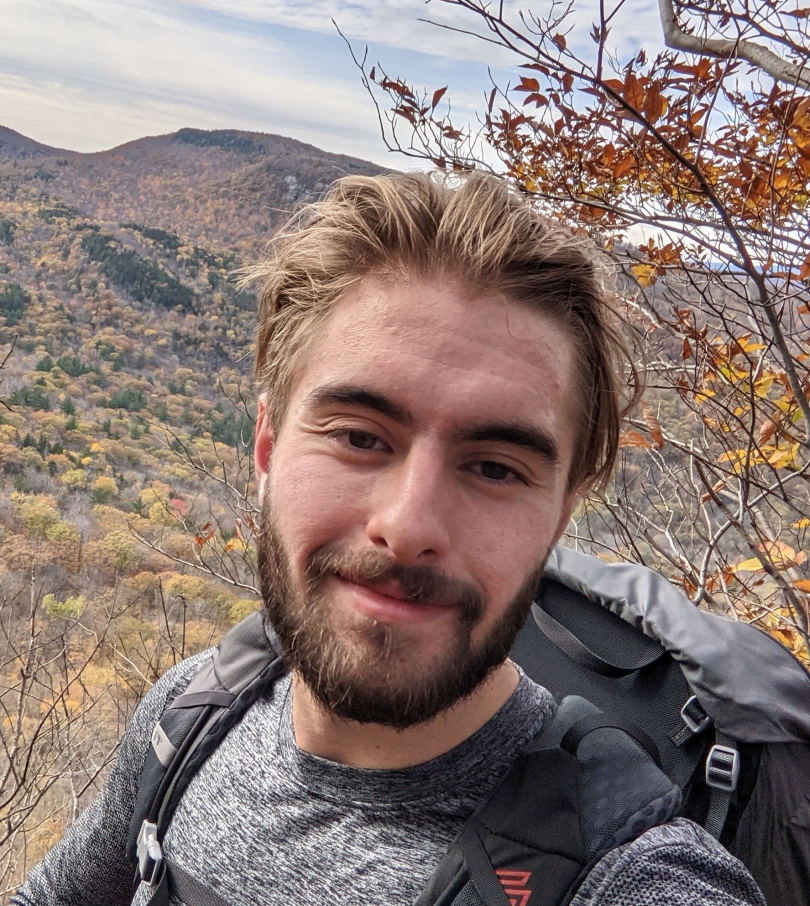 The other great thing about being at a school that values fitness and health is having access to great athletics and fitness facilities! Here at Dartmouth, we have a swimming pool, saunas, a huge gym with weight lifting and mechanical equipment, and of course the natural surroundings – all to be used by us, the students! I personally love using our gym. I typically go right after my 11:30-12:35 class (when it is empty) six days a week! I also usually go on hikes, and in the winter I ski or snowboard. Another cool thing about Dartmouth is that on our ski-way, you can be taught how to ski. The best part? It's covered by financial aid and counts as a P.E. credit!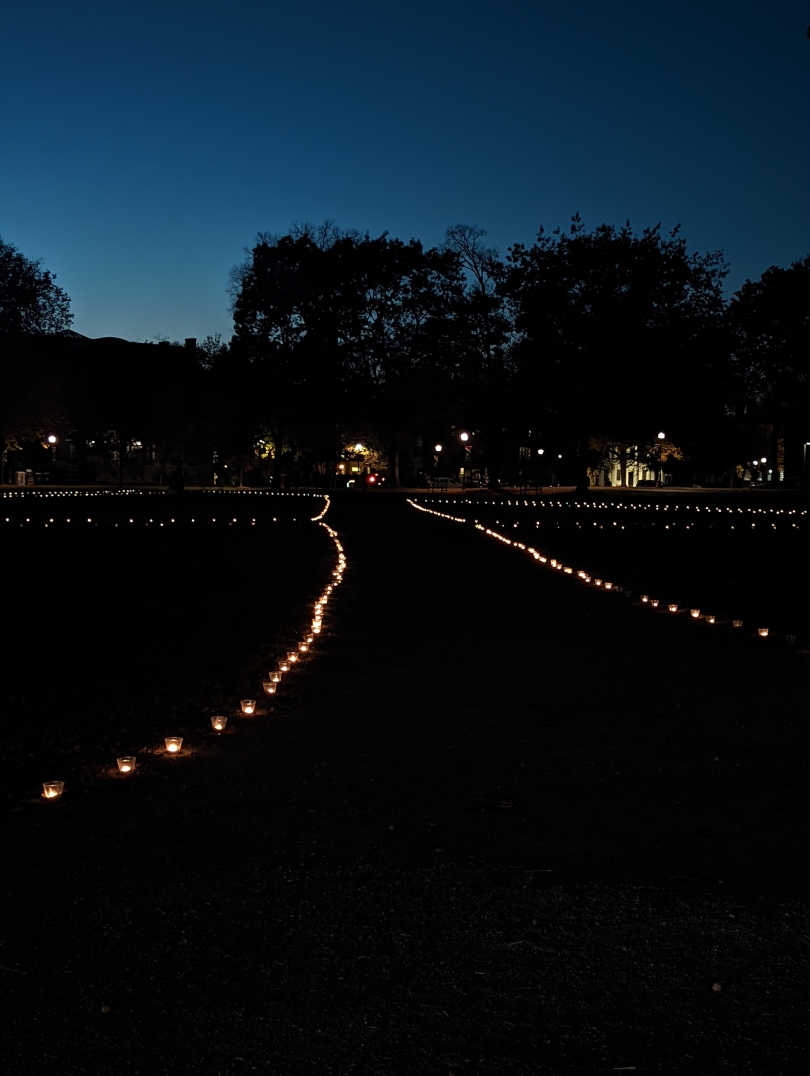 The final aspect of Dartmouth that makes keeping fit so accessible is our awesome range of food facilities. Are you trying to bulk up and build muscle? Go to Foco ('53 commons food court) and stock up on all you can eat food! Trying to keep a lean diet and eat less carbs? Hit Collis Cafe and get a wonderful smoothie or premade sandwich! Trying to just eat something that SLAPS on a Monday lunch to knock away those weekday blues? Hit The Hop and get something off the grill! There are endless choices to be made!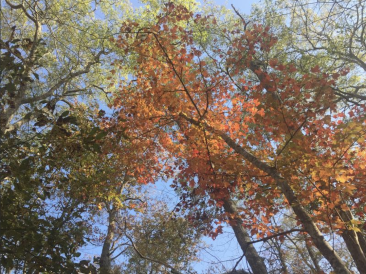 I interviewed Jeneen DiBenedetto Graham '96 about her Dartmouth experience and gained vivid insight about her reflection.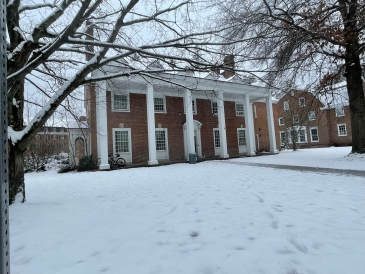 If I were to tell myself in high school that I would join a fraternity, I definitely would have laughed in my face and said something like "you're so goofy for thinking I'd ever do that." Now, here I am.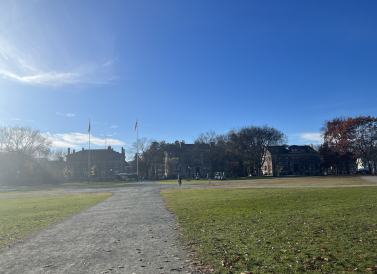 Coming to Dartmouth, I assumed that I was about to enter a space full of new experiences. Not only did my assumptions hold true, but they amplified over the course of weeks. Here is my reflection on the past three months and my winter break plans.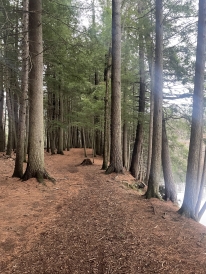 It seems like just yesterday I was walking to class on the first day of fall term. What have I learned since then? Click for a comprehensive guide!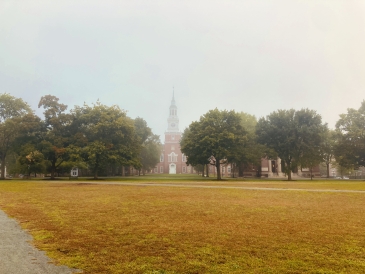 Whoops! Wrong preposition – Getting Sick AT Dartmouth! An overview of my first experience falling ill away from home.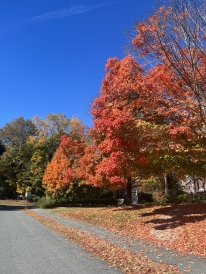 Find out why I never feel alone while exploring academics at Dartmouth.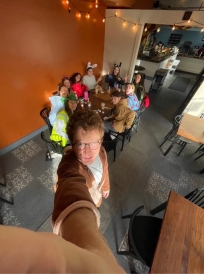 This week I talk about one of my new extracurricular involvements on-campus - working with DREAM!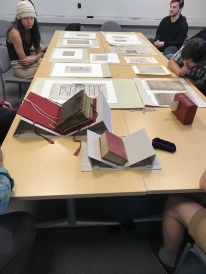 Dartmouth has so many opportunities for students to do, such as studying abroad or doing fellowships, but there are also smaller--yet still meaningful--opportunities for students to take advantage of while they are here.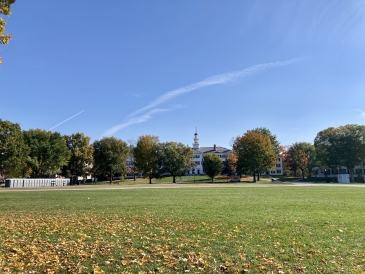 Now that my first term at Dartmouth is coming to a close, what would I write to myself 10 weeks ago when the term began?