« All Posts by this Blogger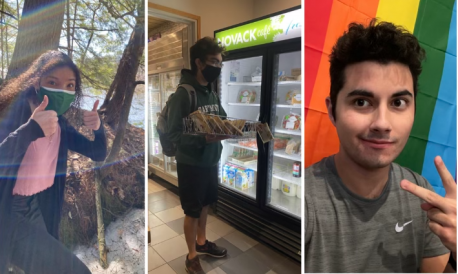 What is your favorite thing about Dartmouth?
Today, I decided to walk around campus and asked my friends what their favorite aspect about Dartmouth is!
First up we have Sarah T. '24! When asked her favorite thing about Dartmouth, she responded: 
"My favorite thing about Dartmouth so far has been spending time with incredibly cool people with similar ambitions and attitudes about life; for example, I'm very much looking forward to going on the Russia LSA (Language Study Abroad) to St. Petersburg in the spring of next year with the friends I've made through my Russian intro courses and Russian club, as well as getting to experience a new environment and culture while still maintaining the sense of comfort and connection that I feel as part of the Dartmouth community."  
Here at Dartmouth, more than 50 percent of undergraduate students participate in at least one study abroad program, and with a few even attending three! 
Hey there, Nico! What do you love about Dartmouth? 
"Throughout my short year here, by far my favorite thing is the true feeling of community. Upon joining the Dartmouth community, I have met so many other LGBT+ people, and getting to become such close friends with people who share that with me has tremendously changed my life for the better. No matter who you are, at Dartmouth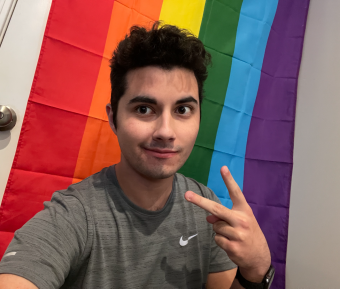 you will find an amazing community of caring people, and that's what makes it so special."
I'm glad you've found this community of support here on campus! It's definitely helped to find individuals you connect with through our endless number of clubs and organizations!
Jason A. '24, nice to see you! What do you have to say?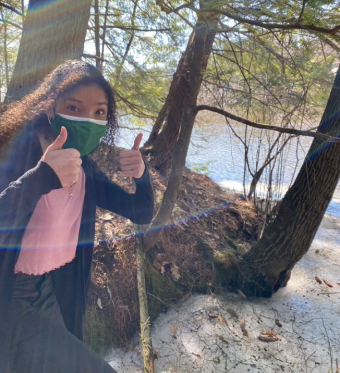 "I chose Dartmouth because of the location and close-knit community that is fostered here. I most likely won't live in an area like Hanover in the future, and it has really helped me to appreciate nature and its beauty."  
As a native New Yorker, I can confidently say that I now have a more profound admiration for the outdoors. 
Anthony F. '24! What's your favorite thing about Dartmouth? 
"It's the community! I chose to matriculate because it made the most financial sense, but I stayed because I found a sense of community and scholarship that I could seldom find elsewhere! Even over Zoom and GroupMe, I met some of the most vibrant, intelligent, and thoughtful people ever, and we forged a sense of community remotely." 
As a QuestBridge student, I would 100 percent have to agree that I was offered a wonderful financial aid package that had allowed me to attend Dartmouth in the first place! 
Last but not least, we have Jeffrey L. '24: 
"My favorite thing about Dartmouth is getting late-night coffee at Novack. It always hits the spot especially when I'm grinding out work that's due the next morning."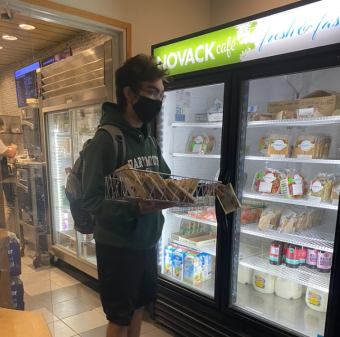 Novack is my go-to late-night dining spot on campus whenever I need a boost of energy on a long study night!
Thanks, everyone for tuning in, and I hope you enjoyed listening to what '24s love about Dartmouth!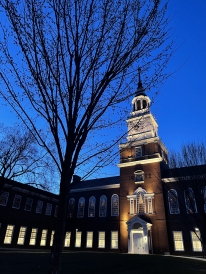 In no particular order, here are a few places and ways I love to spend my free time as a student at Dartmouth. I hope this post can give you a glimpse into how wonderful campus life can be!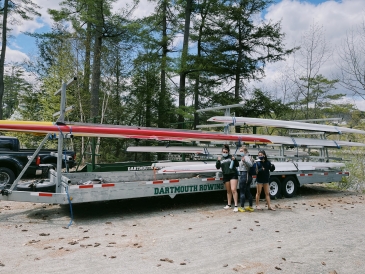 Here is a glimpse into the gorgeous outdoors that sits on and hugs Dartmouth's campus. On this fine May afternoon, my friends and I paddled down the Connecticut River for the first time now that the Ledyard Canoe Club opened services. We had a blast!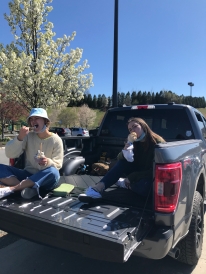 Spikeball on the Green, cherry blossoms in front of Baker….as spring is arriving here in the Upper Valley, I thought I'd write a quick post about my favorite things to do near campus this time of year!

This week, I had the amazing opportunity to take a rock-climbing class at one of the country's best climbing spots: Rumney, New Hampshire.

The trees are full, flowers are blooming, and the weather is gorgeous.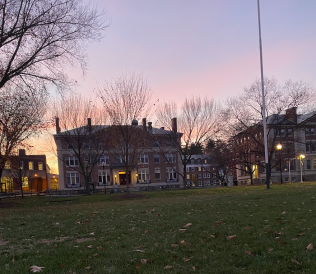 Let's talk about job offerings on campus and how to secure a position!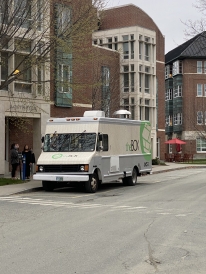 Something fun and new that I thought might be fun to write about is theBox, a food truck founded by students from Dartmouth's Tuck School of Business.

Over a course of a few days, I ended up adding five books to my personal collection - after having not bought a book in months!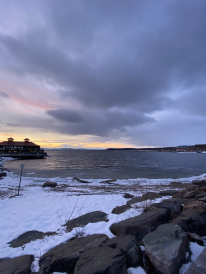 Although Dartmouth's campus can seem remote at times, there are actually lots of fun places to explore nearby! Read all about my day trip to Burlington here!