« All Posts by this Blogger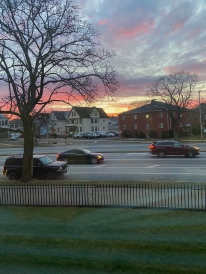 New Year, New Location, Same Me
Hello all! While it has only been a bit over a month since I've last written a post, a lot has changed. I am writing from a newly-assembled desk (proud to say I put it together myself) in a corner apartment outside of Boston. I am remotely enrolled in winter courses for the next ten weeks, and I am excited to face this new term, no matter how unusual it may be. 
Due to limited capacity on campus as a COVID-19 precaution, Dartmouth originally didn't give freshmen access to be on campus for the winter term. Because of this, some other '24s I met in the fall and I have decided to live together to try to resemble some sort of independent college experience. While the college later did allow freshmen to apply for campus housing, I was already set on a remote term, and my friends and I settled on Boston as the location of our dreams. Two months later, and here I am! I've been living here for about a week and I'm excited to see what the next few months have in store for us (probably lots of snow, which I am not at all prepared for).
While this term is far from regular, I am hopeful that it will add a lot of new insight into my life at Dartmouth. In a normal, pandemic-less year, freshmen are required to live on campus for fall, winter, and spring terms. This is not the case for sophomores and juniors, however, and people often take off terms to explore internships and discover new opportunities. While my situation is nothing like an actual off-term that upperclassmen take, it is interesting for me to get a small bite of what that experience may one day be like. One of my favorite aspects of the "Dartmouth experience" is the flexibility in a yearly schedule. I don't think I would have opportunities like this at many other places, and I am once again falling in love with the school, even when I'm miles away. Living fully independently as an 18 year old in a city I have only ever been to prior for college visits is a bit daunting, but I feel ready to take on the challenge. 
While I'm still getting used to hearing the sounds of traffic as I fall asleep and cooking three full meals for myself without assistance from family or a dining hall, I am extremely happy, grateful, and excited to be here. I know that I'm lucky to have an opportunity like this, and I am curious as to how this winter quarter will ultimately play out. Stay tuned, because I will keep you all updated!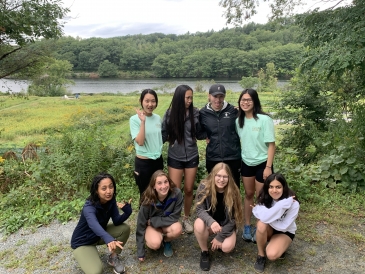 These past two weeks have been particularly revealing and nostalgic for me as I've come to realize the immense sense of pride, belonging, and community I feel at Dartmouth.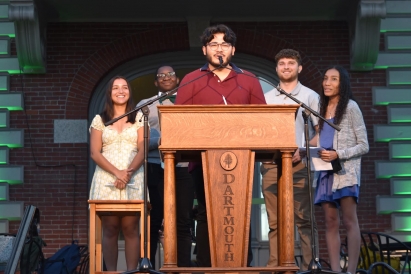 The '24s participated in matriculation and the twilight ceremony and finally take their class photo! Come learn more about these special annual Dartmouth traditions.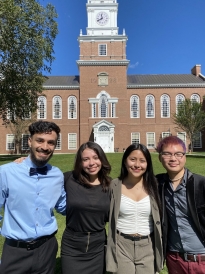 I am back! For a traditional college, Dartmouth is a little bit ~untraditional~ this year. One year later, our sophomore class was able to experience matriculation and the Twilight Ceremony. Read all about it!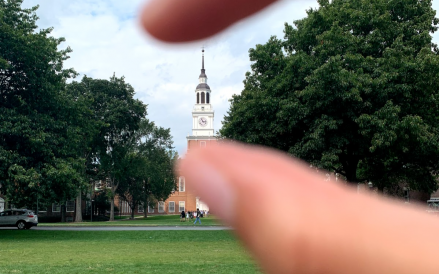 Hello and welcome to the beginning of my Dartmouth journey!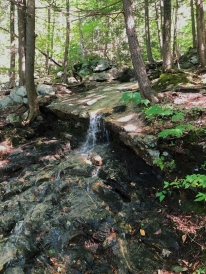 My first week back in Hanover came to a pretty epic end when my friends Ari, Meggie, and I decided to sign up for a 6-mile hike offered through the Dartmouth Outing Club.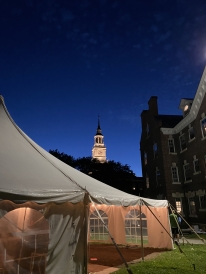 Hey! I'm Daniel and I'm a Dartmouth '25. To begin, here's a little bit about myself. I'm a Seoul-born Californian with an adventurous spirit.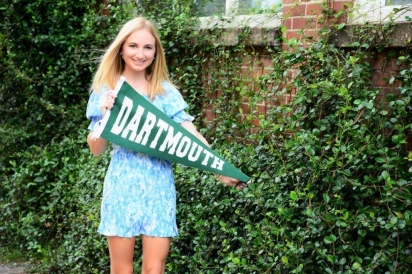 Hi! Welcome to my world. My name is Caroline, and I was born and raised in a suburb of Atlanta, Georgia. I've been at Dartmouth for over two weeks now, and I'm already in love with the school and its surroundings.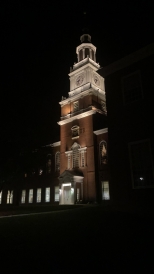 Although I'm excited to introduce snippets of my classes and social life this Fall, I wanted to dedicate this blog to explaining how I got to campus and moved in to my dorm!

I think fall may be my favorite season on Dartmouth's campus. Campus is breathing with new life as we witness the gorgeous transformation of lush green to crisp orange leaves!