You are here
« All Posts by this Blogger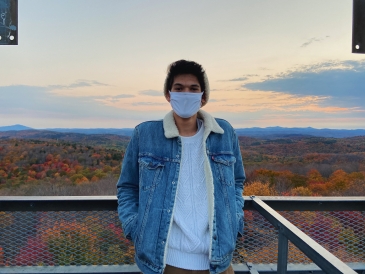 First Month Reflections
I can't believe that I have been on campus here at Dartmouth for a month. It simultaneously feels like the time has been incredibly long and ridiculously short and it's hard to describe? It's like the days have gone by very fast so the fact we are already hitting Week 5 now feels insane, but looking back, it feels like I have already lived here for months. The Dartmouth experience is incredibly immersive, so I just was sucked in immediately and have been flying through time very quickly. I thought that in honor of my first month here, I'd take a second to discuss some of my favorite aspects of the beginning of my life at Dartmouth!
The first thing that comes to mind when reflecting is the beautiful surrounding area. We are just exiting the ~peak foliage~ period, so the leaves have been incredibly colorful! I have realized how lucky I am to live in a place where the trees are so beautiful and have access to wonderful viewpoints and walks to take the sights in. One of said viewpoints is the Gile Mountain fire tower, which I think every single student has visited in the past 2 weeks. This involves a quick walk in the Vermont woods, 20 minutes from campus, and you end up at this old fire tower that you can ascend to see above the trees for miles! There have been long waits to get up the tower, but it is always worth the view.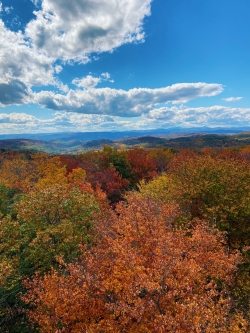 Thinking about my friends and classmates here, I can't help but smile. I have never been more impressed by a group of my peers in my life. Over this past month, I have had the pleasure of meeting and working with some incredible individuals. I have been blown away by how outgoing and friendly people have been, and I am so lucky to have met and become friends with such amazing people. I have gone hiking, swimming, studying, eating, shopping, and so much more with other '24s and enjoyed every second. I have friends that are incredible varsity athletes, professional artists and performers, and impressive thinkers/communicators. It sounds extremely cheesy and you all have heard it a thousand times, but Dartmouth's community is truly special. Words can't fully describe how it feels to be here around such wonderfully supportive people.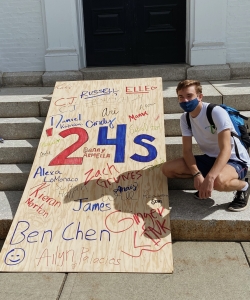 This first month has been one of the busiest of my life, but I wouldn't change it for the world. Even though we haven't had the most conventional start to our year, it has still been extremely enjoyable and safe! I have joined a performance group (which I'm sure I'll discuss on here at another time), made some great friends, enjoyed nature, done (more than) some homework, and truly enjoyed living in Hanover. I am so grateful to have had this first month be so positive, and I can't wait to continue this experience and share it all with you!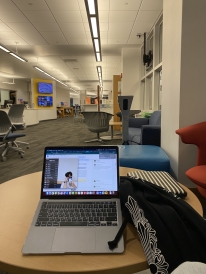 Hi everyone! With my first round of midterm exams and midterm papers complete, I wanted to backtrack just a little bit and share what I learned throughout the process!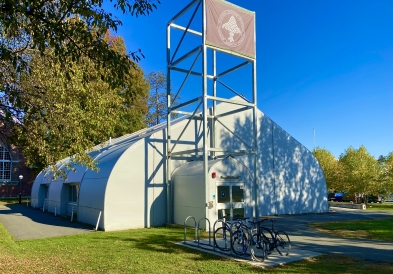 Hi there! Prepare to go on a picture-filled adventure, as I give you an outline of some of my best chill spots on campus.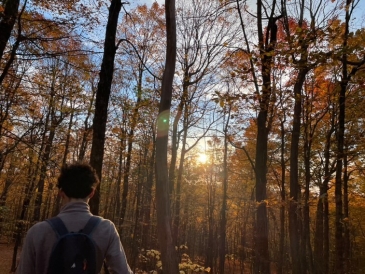 Dartmouth's location offers students incredible opportunities to go outdoors and enjoy its beautiful, bucolic environment. But, to be honest, for some of us this is something new. Come check my experience!
Antônio Jorge Medeiros Batista Silva
2025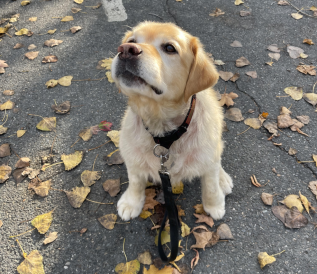 1,132 miles from my house, Hanover has emerged as a new home and community.

I'm not a regular mom, I'm a COOL mom! And by "mom," I mean "First-Year Undergraduate Advisor for School House" — but that doesn't fit in the post title :(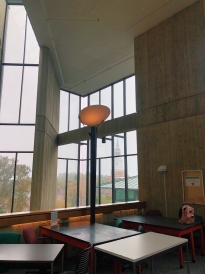 After a few weeks of adjusting to in-person classes and the general swing of college life, I thought I'd take you through a day in my life during week 5!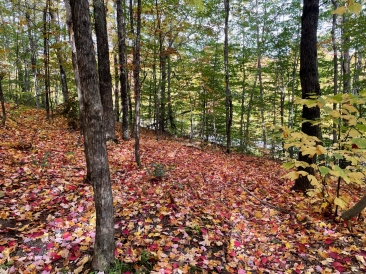 As the term is quickly coming to a close, I figure this is an excellent time to reflect by doing my own rose, bud, and thorn for this fall!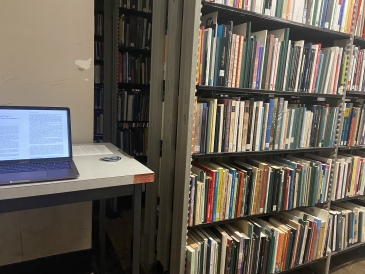 Hello there! It's me again. If you were wondering whether I am still alive after going through my first week of classes, then this is a sign to show you that I am still buzzing and kicking.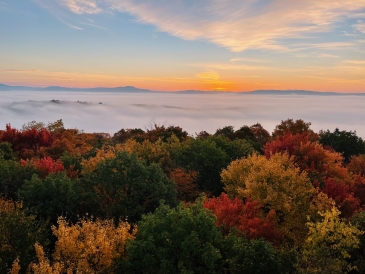 Talking about two things I did outside of my classes and extracurriculars this week: Hiking Gile mountain and the Dartmouth Zoo!