You are here
« All Posts by this Blogger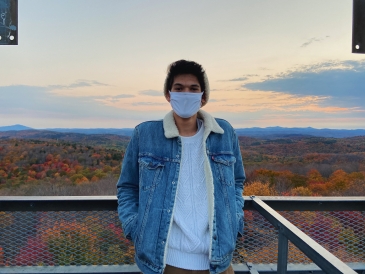 First Month Reflections
I can't believe that I have been on campus here at Dartmouth for a month. It simultaneously feels like the time has been incredibly long and ridiculously short and it's hard to describe? It's like the days have gone by very fast so the fact we are already hitting Week 5 now feels insane, but looking back, it feels like I have already lived here for months. The Dartmouth experience is incredibly immersive, so I just was sucked in immediately and have been flying through time very quickly. I thought that in honor of my first month here, I'd take a second to discuss some of my favorite aspects of the beginning of my life at Dartmouth!
The first thing that comes to mind when reflecting is the beautiful surrounding area. We are just exiting the ~peak foliage~ period, so the leaves have been incredibly colorful! I have realized how lucky I am to live in a place where the trees are so beautiful and have access to wonderful viewpoints and walks to take the sights in. One of said viewpoints is the Gile Mountain fire tower, which I think every single student has visited in the past 2 weeks. This involves a quick walk in the Vermont woods, 20 minutes from campus, and you end up at this old fire tower that you can ascend to see above the trees for miles! There have been long waits to get up the tower, but it is always worth the view.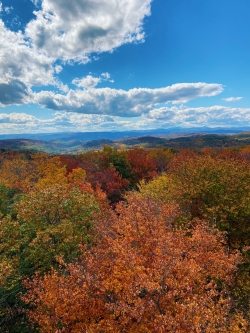 Thinking about my friends and classmates here, I can't help but smile. I have never been more impressed by a group of my peers in my life. Over this past month, I have had the pleasure of meeting and working with some incredible individuals. I have been blown away by how outgoing and friendly people have been, and I am so lucky to have met and become friends with such amazing people. I have gone hiking, swimming, studying, eating, shopping, and so much more with other '24s and enjoyed every second. I have friends that are incredible varsity athletes, professional artists and performers, and impressive thinkers/communicators. It sounds extremely cheesy and you all have heard it a thousand times, but Dartmouth's community is truly special. Words can't fully describe how it feels to be here around such wonderfully supportive people.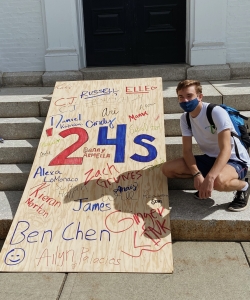 This first month has been one of the busiest of my life, but I wouldn't change it for the world. Even though we haven't had the most conventional start to our year, it has still been extremely enjoyable and safe! I have joined a performance group (which I'm sure I'll discuss on here at another time), made some great friends, enjoyed nature, done (more than) some homework, and truly enjoyed living in Hanover. I am so grateful to have had this first month be so positive, and I can't wait to continue this experience and share it all with you!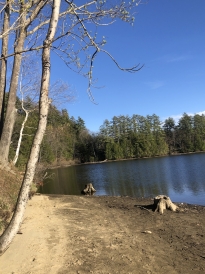 With the weather slowly turning towards spring and midterms (mostly) over, my friends and I decided to take a little trip down to the stream for some swimming.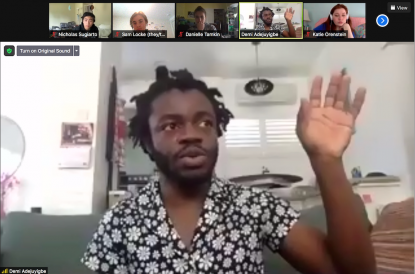 At Dartmouth, you have a unique opportunity to talk to really, really cool people. And, if they're not coming via official Dartmouth programming, you can invite your own speaker!

We're just past the halfway point for spring term! For this blog post, I wanted to write about my classes because 1) I'm absolutely loving them and 2) I think they are reflective of some standout strengths of the Dartmouth curriculum.

Dartmouth is a very outdoorsy place. However, you don't need to be involved with any outdoor clubs to fully experience the outdoors Dartmouth and the surrounding area have to offer. Sometimes, you just need a free day and some friends!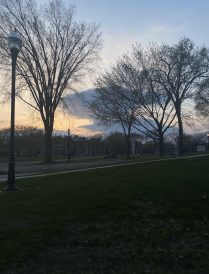 As I navigate a virtual senior spring term, I'm taking account of all of the fun ways to enjoy this term. Here's a list of three of my favorite spring activities!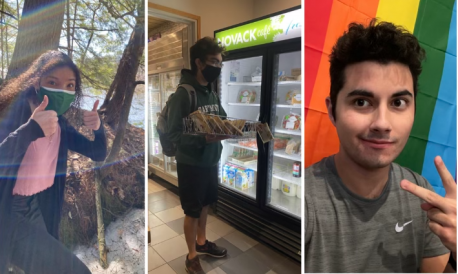 Today, I decided to walk around campus and asked my friends what their favorite aspect about Dartmouth is!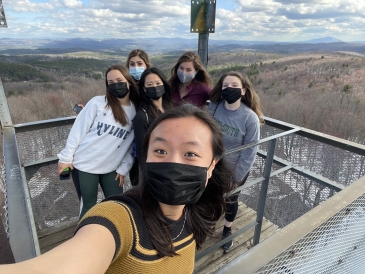 Dartmouth is home to a diverse range of students that will become your lifelong friends. For this blog post, I thought I'd interview a few of my fellow '24s to give you a glimpse into the crazy awesome people that make Dartmouth, Dartmouth!

In terms of fears about going off to college, I've noticed some recurring themes, both from my conversations with '25s and from my own experience. Read on to see my responses to some frequent questions and concerns!

As a senior, especially during times of COVID-19, there is a lot of uncertainty in my life and those of my friends.