« All Posts by this Blogger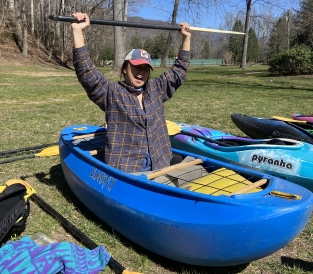 Spring Trip: Kayaking in North Carolina!
Ah, spring break. For most college kids, it looks like sunny Florida skies with sand between your toes and salty blue water pooling around your ankles. Now don't get me wrong, Dartmouth is no exception: we're suckers for some warm Florida weather this time of year, especially after winter term. But if you're looking to get outdoors over break, Dartmouth's got you covered!
During breaks between terms, the Dartmouth Outing Club sponsors a plethora of trips. Students can apply for pretty much anything they can think of: hiking, mountain biking, climbing, skiing, fishing, you name it. And if you think of something not on the list, you can apply for funding to lead a trip yourself!
Over my spring break, I had the honor of accompanying Ledyard Canoe Club to North Carolina for a white water kayaking trip! On the long drive down, we listened to a playlist curated by each rider and played car games that set the tone for the rest of the trip because they reminded us of summer camp! So, when we rolled into the parking lot of a summer camp for young kayakers, we felt right at home in our lodgings for the next week. After a good night's sleep, we were ready for our first day of paddling!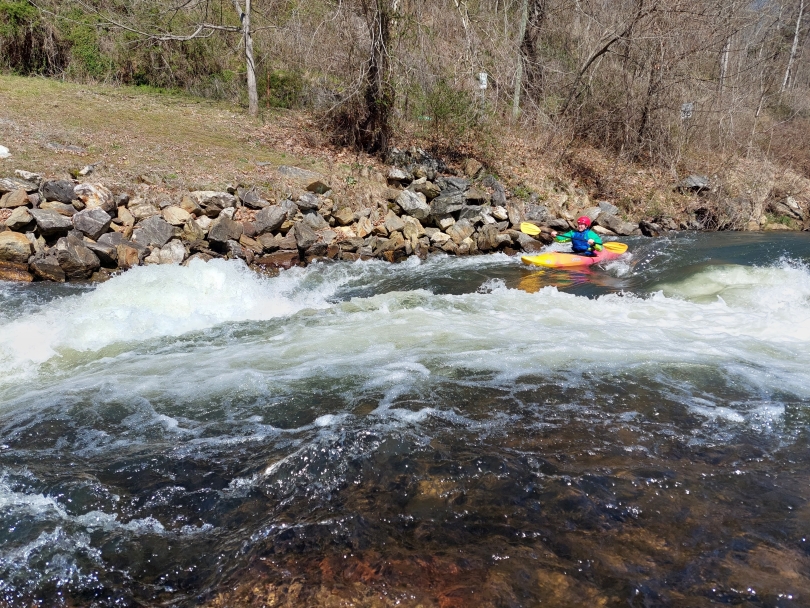 Kayaking down the rivers was a great way for everyone to get more experience. For those who started out knowing how to paddle, we hired guides and had experienced club leaders teaching the intermediates how to improve, showing them the way to become leaders themselves one day. And as for the beginners, we progressed rapidly. Most of us on the trip started out with no experience white water kayaking, and by the end of the trip, we were cutting through class 3's! What made this quick progression possible was the level of safety on the trip. No matter if we had done something one hundred times or were challenging ourselves with a new skill, we knew the guides and leaders would always be there for us (the ratio was two beginners per guide/leader!!).
After paddling every day, we returned to our cozy cabin, where a group of us would cook dinner and the rest would truly embrace the summer camp setting with competitive rounds of gaga ball, world cup, and wall ball. We also played tons of bananagrams and even held a talent show and a mock trial (we're cool I promise)!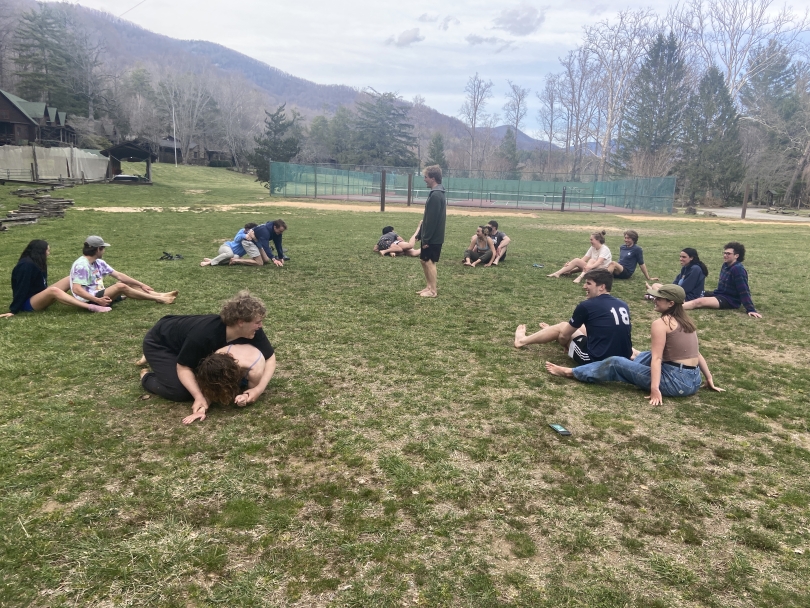 Overall, it was a great way to get to know the people in Ledyard and become closer with the people in my favorite club. We also got to meet some alumni who returned during the trip, and they were a delight to get to know! The best part about the trip, though? It was mostly cost-covered, and financial aid applied. It was a truly wonderful way to get outdoors, and I hope to be back next year!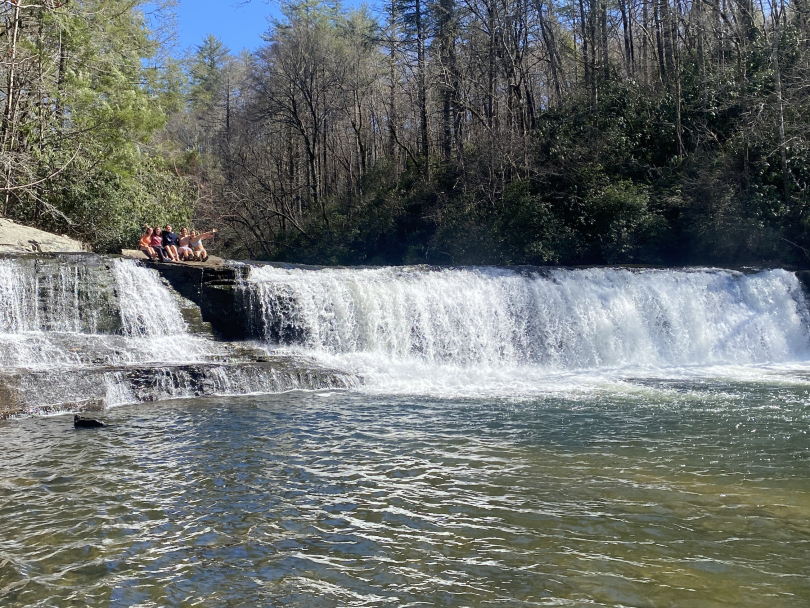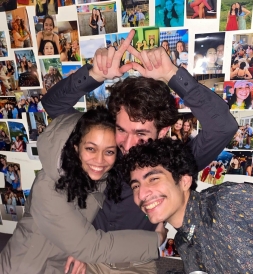 Anyone who knew me before coming to Dartmouth might be surprised to hear that, as from this Winter term, I have been taking part in the Greek system. As I recently found out, it can be lots of fun!
Antônio Jorge Medeiros Batista Silva
2025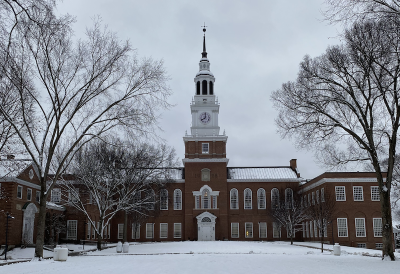 Why I chose the Big Green, and what I've learned about it since.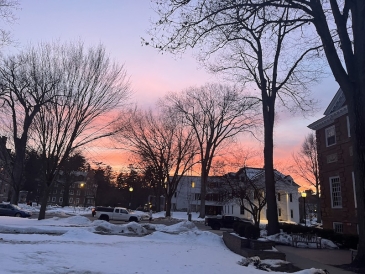 Spring Break on campus with good friends and lots of sleep!

This Spring Break, I decided to stay on campus with friends. Come check my experience!
Antônio Jorge Medeiros Batista Silva
2025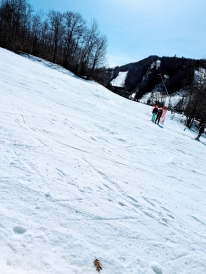 As the end of Winter looms and Spring is raring to dawn, why not take a stroll down memory lane, and look at Dartmouth Winters past?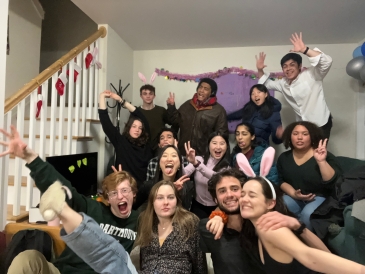 This has been a wild, yet fantastic term and here's why.

Nervous about making friends at Dartmouth? Here is an appreciation post for the new friends I've made through the class I've taken.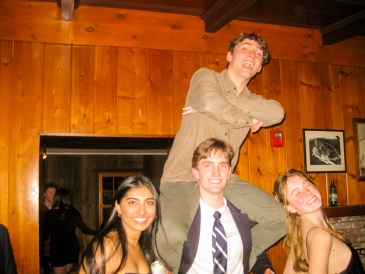 How I got involved with various service programs at Dartmouth and why you should too!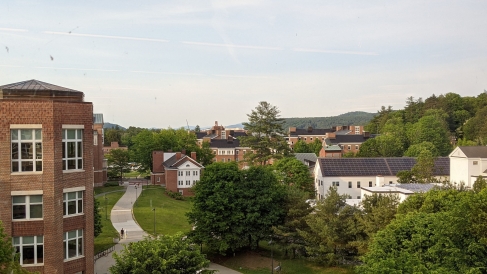 Coming from a rural background, I believe it's crucial to factor in the geographic location and livability of your future college town.