« All Posts by this Blogger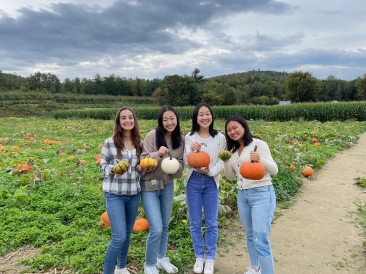 Fantastic Fall Excursions with West House
What's your favorite season? Before this weekend, I would have probably said fall but would not have been able to tell you why, aside from the gorgeous weather and the way the air feels crisper. But this weekend, I found what is now one of my favorite activities of the season: apple picking!
West House, our housing community that includes the dorms to the west of campus, hosts dorm trips to strengthen our community and helps us get to know more West House people. The housing community sponsored the event, covering the costs so it was an affordable option for all, and took us back to the good old days when we hopped aboard the classic yellow school bus and made our way to the farm.
As the loving sister of an apple connoisseur, I naturally got pretty excited while walking down the rows of big green trees abounding with bright red apples! Back home, the closest I had come to seeing an apple tree was reading "The Giving Tree" before bedtime years ago (great book btw!). Our mostly summery climate barely turned the leaves before December, so it wasn't the ideal home for the apple orchards. But here in New Hampshire, they were overflowing with the shiny red fruits and were so delicious that my roommate and I ate 5 after getting back to the dorm!
But wait, that's not all! At the farm, we also picked some very stylish pumpkins and the most delicious raspberries! At first, my floormates and I were so confused when picking the raspberries—people we're picking all the pink berries before they were ready! Little did we know they were Golden raspberries! To our delightful surprise, they were much sweeter than a typically tart red raspberry, and we were all huge fans!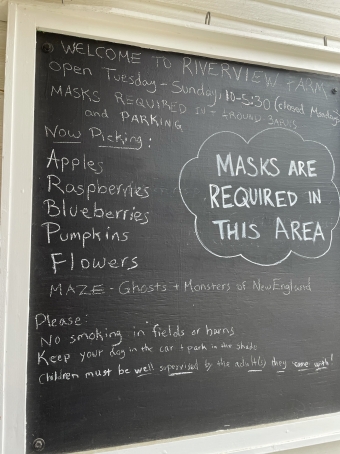 But the best part was the end, where I found my second favorite of the day: maple creemee! Coming from a foodie town, I did not expect to find any favorites here. BOY was I wrong! At the top of my ice cream list is now the legendary maple creemee (the glorious maple soft serve at Mac's Maple). With the soft and creamy ice cream and the homemade maple waffle cone, I would say that it's nearly impossible to top. Overall, sharing the sweet treat and picking some fresh fruit was a great way to bond with floormates and fellow West House peeps. Certainly worth the trip!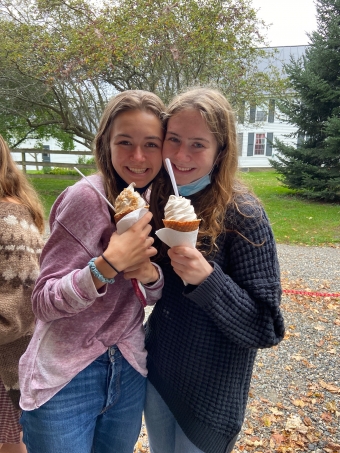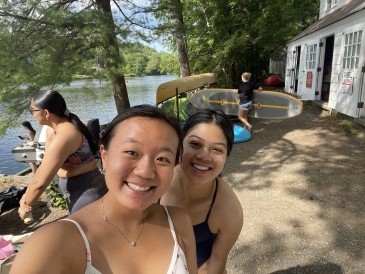 From making pinch pots to going blueberry picking, there simply isn't enough time to explore Hanover in one summer. I'm really lucky for the opportunity to spend another summer in Hanover and would love to share some new memories with you all.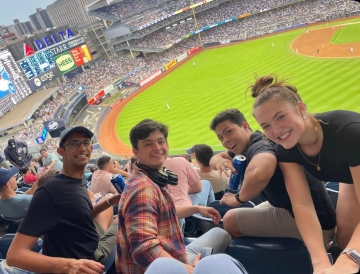 This summer has shown me the importance of true friends and healthy relationships no matter where you are or what you're doing.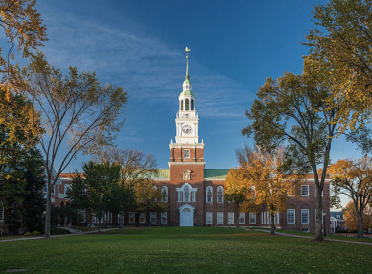 I want to utilize this blog post as a reflection on my transition into the College.

A list of my favorite aspects of Dartmouth, spelled out.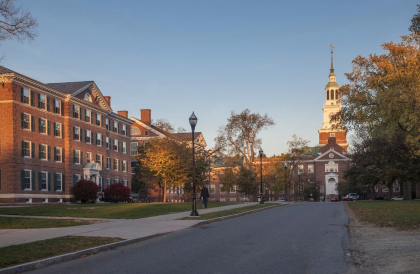 I want to utilize this blog post as a space to offer tips and advice to '26s, as they embark on their transition into their first year.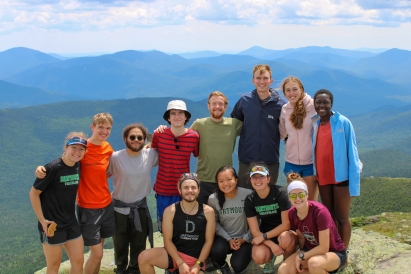 The Dartmouth Outing Club ("the DOC"), the largest and oldest collegiate outing club in the nation, has been one of the highlights of my Sophomore Summer. Come read about my experiences with the club!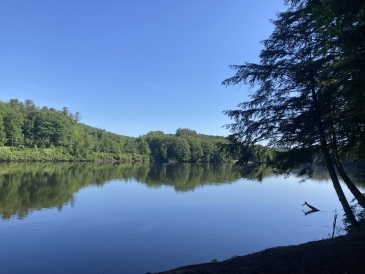 Here's Part Two of some Q&As for prospective students!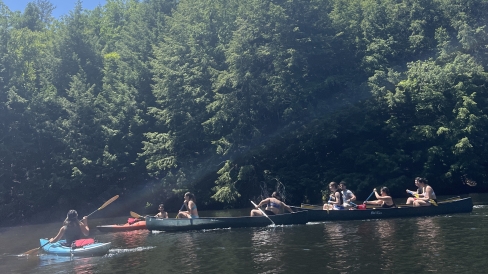 Let me tell you a little about a paddling trip I did with People of Color in the Outdoors (POCO), a DOC sub-club!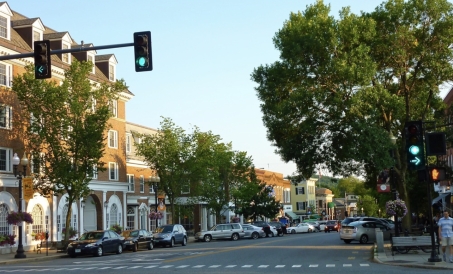 During a recent conversation with my HS friend who also goes to college in the US, we discussed what it's like experiencing culture shock especially as international students. I'd love to share the tips we developed to combat this feeling.