« All Posts by this Blogger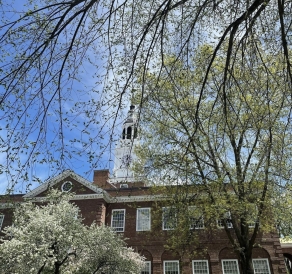 Spring Weekend at Dartmouth
April showers really do bring May flowers. This spring term started off a little chilly and rainy, but it's been consistently sunny and warm for the past few days! Spring in Hanover is truly indescribable; in a matter of days, the trees on campus regrow their lush green leaves and flowers bloom on every corner. As this past weekend drew to a close, I realized how much time I've been spending outside, enjoying the beautiful Hanover weather. Keep reading to hear about an interesting, fun-filled, and outdoorsy weekend at Dartmouth.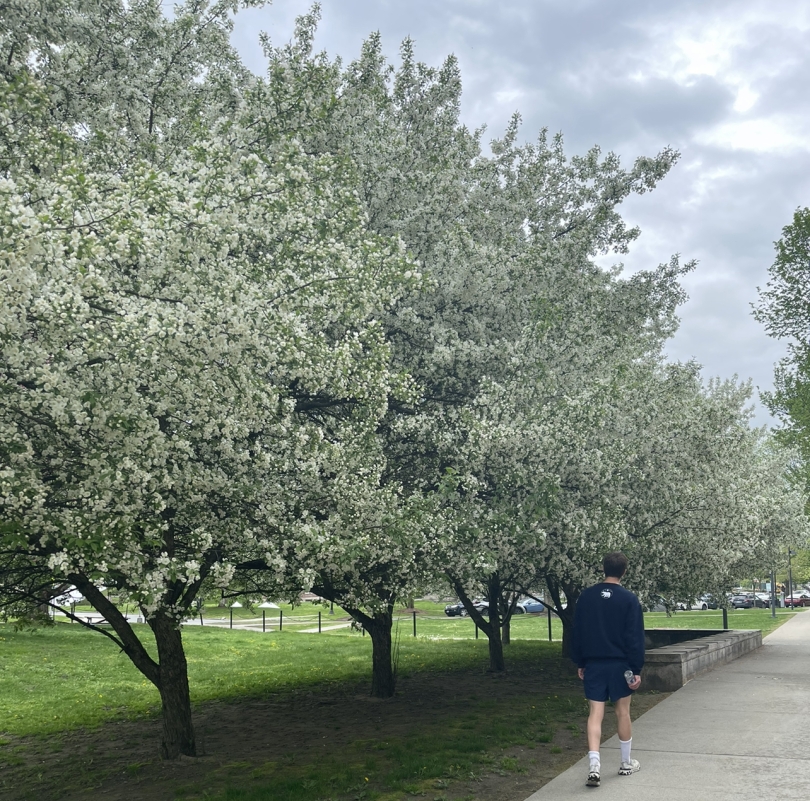 My weekend usually starts at about 2pm on Fridays, since I have only one class for the day, my first-year seminar. I usually try to get most of my work done for the week at this time, so I can enjoy the weekend as much as possible! I had a quick lunch with a friend under the shade of a tree on the edge of the green. After this, I went down to the river to help my friend who was shooting a short film for one of his classes. The beautiful Connecticut river with the sunlight reflecting on it was a beautiful setting for the film. I was there for about two hours, enjoying the weather and pretending to be a film major for the day! Later, I had a "sister date" with two other '25s and a '24 who is a member of a sorority at Dartmouth. "Sister dates" are one of the informal events hosted by the Inter-Sorority Council where anyone who is interested in joining a sorority at Dartmouth can meet members of those sororities and learn more about Greek life in general. For our sister date, we decided to have dinner on the green (yes, again!) and had an amazing conversation about classes, Greek life, and life at Dartmouth in general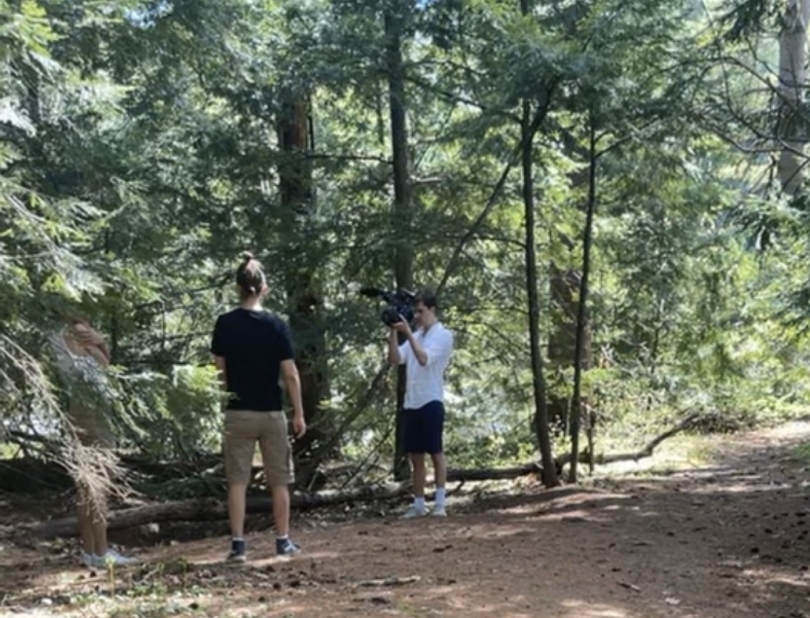 I started out the next day, Saturday, by attending the Dartmouth Undergraduate Economics Research Conference. The conference featured presentations by 10 undergraduate economics students on research they have conducted through their culminating experiences. Since I am currently taking an introductory statistics class in the economics department, I felt that attending the conference would be a great way to learn more about the kind of research that is done in the economics department. After the conference, I went to an outdoor concert where one of Dartmouth's many amazing student bands, Toad Boat, was performing. After the concert, I went down to the river with one of my friends. Laying on the dock, listening to music and enjoying the awesome weather was such a great way to relax! I ended the day with a fun outdoor dinner at Jewel of India, an amazing restaurant in Hanover, just a walking distance from the center of campus.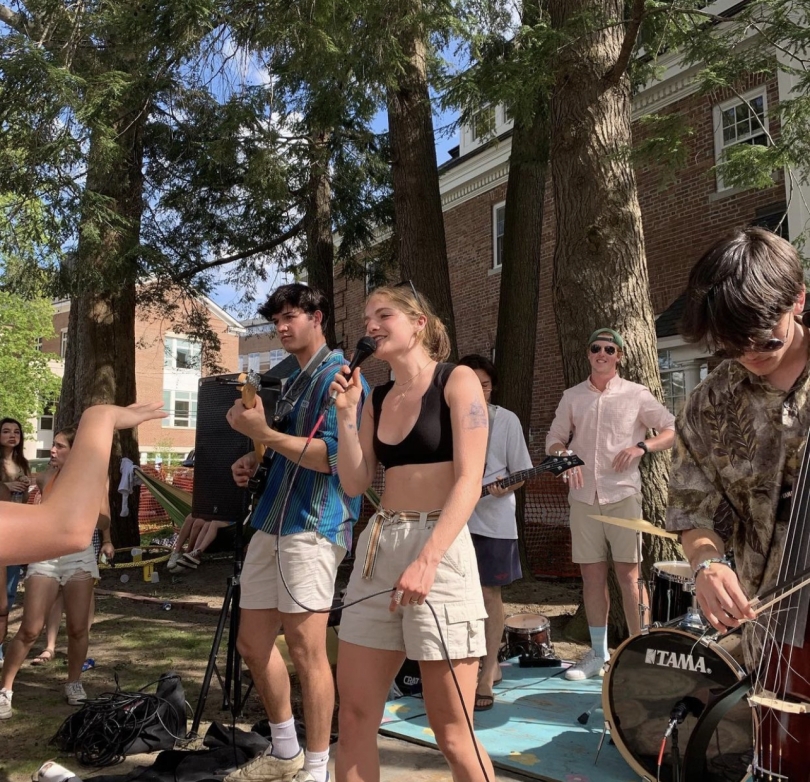 On Sunday, after a weekend of concerts, hanging out at the river and other fun activities, it was time to study and prepare for the week ahead. As I walked to Umpleby's, another restaurant in Hanover, for a breakfast sandwich, I couldn't help but notice the lovely flowers blooming on the side of the street, adding color to an already beautiful spring day.