« All Posts by this Blogger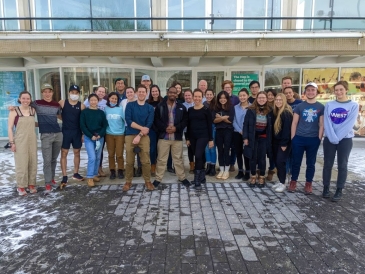 Performing Music at Dartmouth
I had an amazing time this term being a part of the Dartmouth College Wind Ensemble (DCWE for short)! Although I loved joining the ensemble last term, I felt that the DCWE really solidified as an ensemble this term. In this post, I'll talk about what it is like to be a part of the DCWE. Also, I'm going to talk about most of the instrumental performance ensembles that people can participate in on campus. 
I have to start with the DCWE first, since I am heavily involved! This ensemble is a group of 50 people who play wind and percussion instruments. We rehearse two times a week which is normal with an ensemble at the Hopkins Center. Currently, the DCWE is beginning to perform the world premieres from the composition competition from 2020. It was an awesome experience to perform those pieces and meet one of the composers. Since I am now responsible for the DCWE's social media, I got time to talk with Quinn Mason, the composer, and did an Instagram takeover with him. It was an amazing opportunity to just talk a little about him and how the music came to be.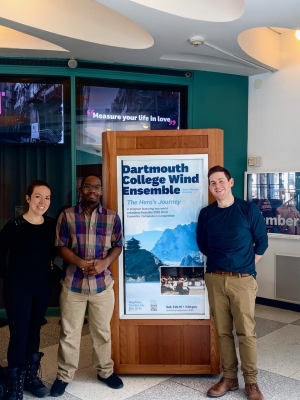 However, there are several other big ensembles on campus that people can join. Earlier this term, I played a percussion ensemble with the Jazz Coast's percussion. This group is a smaller ensemble of amazing musicians who play hits from the jazz classics to the latest works of talented composers. It is an absolute blast to listen to their concerts, and I highly recommend going to one if you ever can when in Hanover. Another group that is a part of the Hopkins Center is the Dartmouth Symphony Orchestra (DSO). The symphony orchestra typically chooses one symphony to focus on in their concert with a few pieces alongside it. This term they will be performing Mahler's Fourth Symphony and I am very excited to listen to it. I potentially may join this ensemble next term.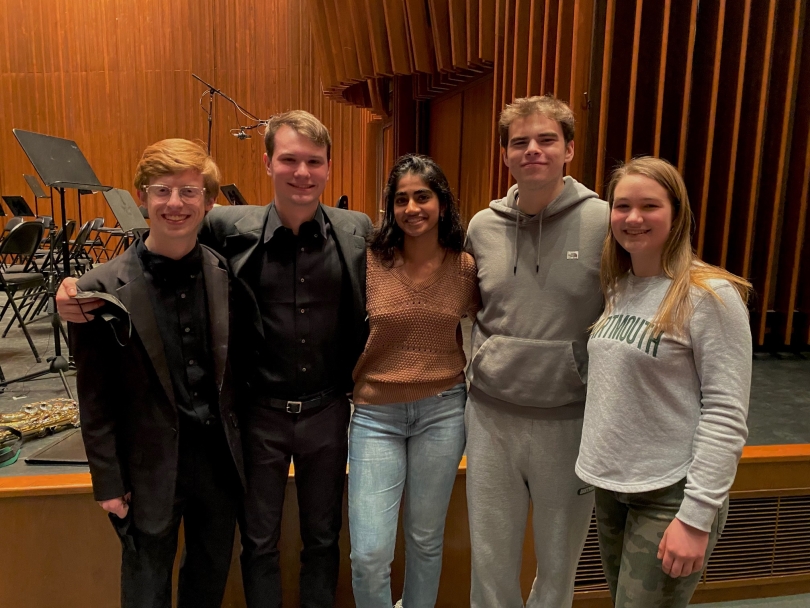 Although those are the main Hopkins Center groups, there are still several other ways to get involved in instrumental performance on campus. There is a student-run ensemble called the Dartmouth Chamber Orchestra (DCO) that anyone can join. At the moment, I play string bass in the ensemble which is a nice challenge. Another way to play instrumental music is through the classes Dartmouth offers itself. I am also in the contemporary music lab where we explore improvisation and the world of experimental music. This is my absolute favorite rehearsal of the week, since I love the instructor so much. There are also classes to play in smaller ensembles or even take music lessons. Eventually, I will hopefully have done as much as I can, and I highly recommend you listen to some of these ensembles some day! Plenty of videos online exist of these groups performing too!