« All Posts by this Blogger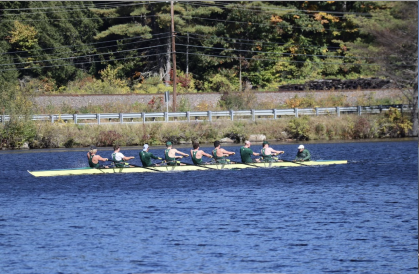 What it's like Being a DI Athlete
What is it like being a D1 Athlete?
It's a really big time commitment first of all, and it's part of my routine. But I think one thing that's important for me is that I just really, really enjoy it so it doesn't feel like it's a lot of work. The biggest part about being a DI athlete is the time commitment and managing that with other parts of your college life.
Why did you choose Dartmouth Rowing over other programs?
It was mostly the coaches and the culture. I really liked the coaches and liked what they were trying to build here. I really liked all the guys I met and could see myself spending a lot of time with them. I liked their work ethic and their attitude around everything. School-wise, I really liked that Dartmouth had great academics and was smaller, in more of a rural setting. I like that it had freedom of what you could study because I didn't really know what I wanted to study yet when I came in here. Dartmouth was a mix of everything that ended up being perfect.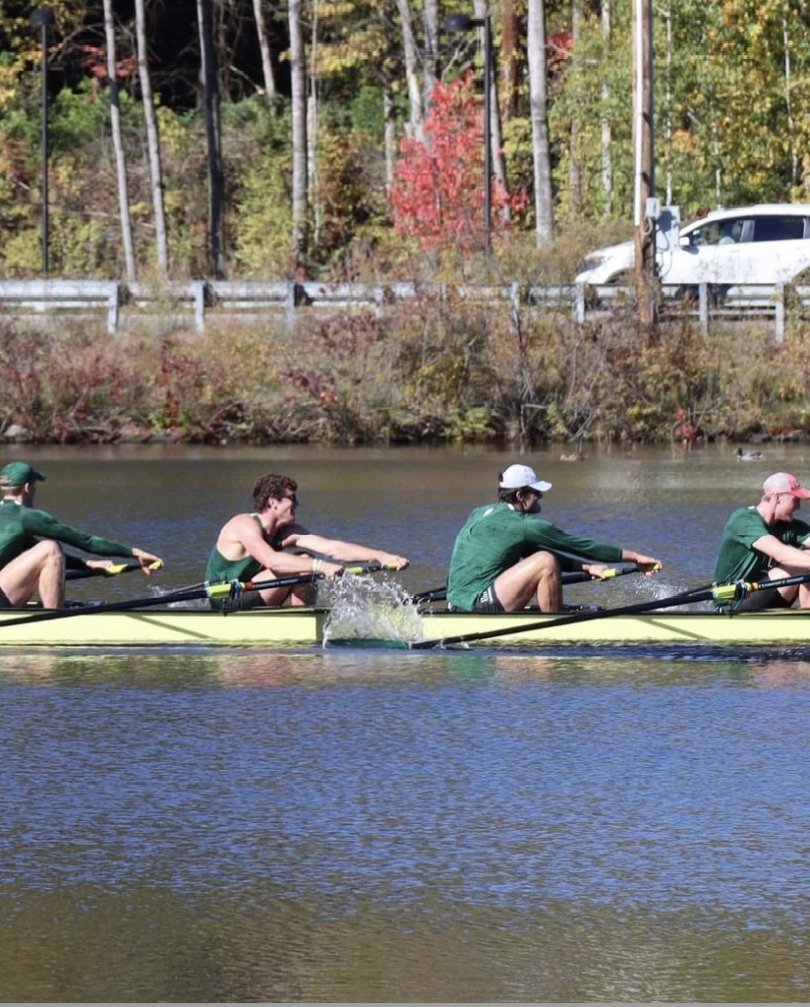 What is it like specifically to be a coxswain on the men's heavyweight team?
Being a coxswain is a pretty unique role. Because you have the same amount of practice time, but when you're actually on the water, you're not doing any of the physical work. It's definitely just a lot more mental work. A lot of what I do is focused around steering the boat; communication and leadership, and the more technical aspects of the sport of trying to get everybody moving together. It's like a really great competitive outlet for me.
What is the team dynamic like?
It's definitely a really tight-knit group of guys, and we spend a lot of time together. In addition to practice, we eat basically all of our meals together. Whenever I go into Foco, there's always like a group of guys sitting there that I go sit with. I think it's the main social group for most of the guys on the team.  
How many hours a week do you spend during the off-season vs in-season?
We probably spend a little under 20 hours practicing when we are in-season. In the off-season (winter), the workouts are shorter and more on our own so we have less practice time.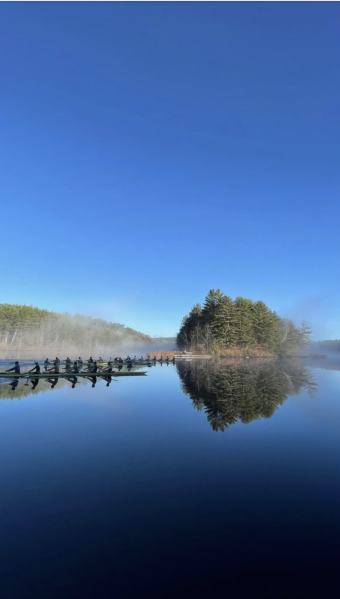 What support does Dartmouth offer for athletes?
I think there's a lot of great support, including Dartmouth Peak Performance (DP2) , which offers great resources for student-athletes. It includes everything from counseling to academic support to nutrition, and really everything. I know I've taken advantage of the academic counseling to help schedule classes around practices.  
Why do you continue to choose Dartmouth?
I've really liked Dartmouth since I've gotten here. I really have loved the team. I think it's been a good balance between athletics and academics, which is what I was looking for when I came here.