« All Posts by this Blogger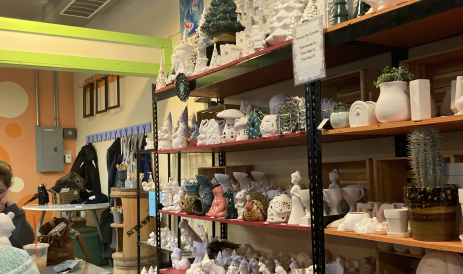 A Trip to Tip Top Pottery
My friends from high school always ask me what I'm up to when I'm not in class. They view Hanover as a rural town with nothing to do on the weekends. However, I constantly tell them the Upper Valley is just the opposite of that!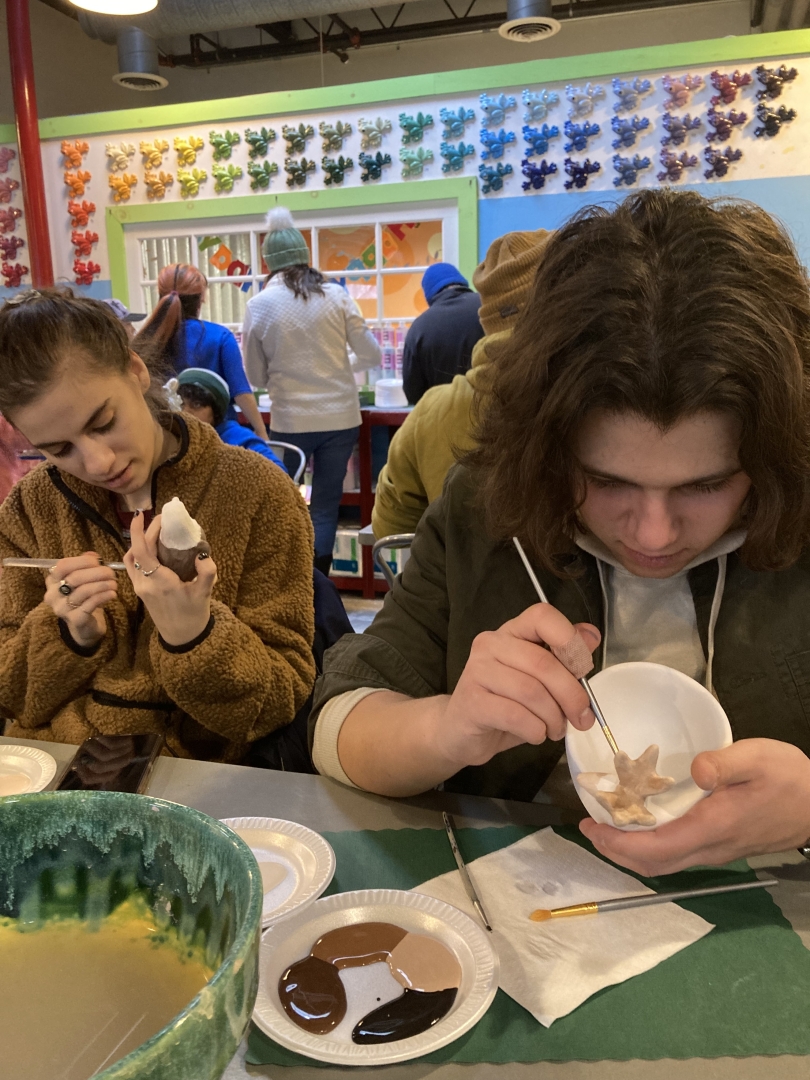 The Upper Valley is the area with the towns of Hanover, White River Junction, and West Lebanon, among others. My favorite town is White River Junction. "White Riv," as some affectionately call it, offers an eclectic mix of stores and restaurants, all with their own twist. Some of my favorite establishments are Trail Break, a taco restaurant with ski lift chairs as the setting, and Piecemeal Pies, which offers the best Pumpkin Spice Latte I've ever had. 
This Saturday, I went with a group of students from AQ, which is the Catholic Center on campus, to Tip Top Pottery, which is a cute pottery studio in White River Junction. The seven of us all picked out different ceramic objects, and we painted and glazed our pieces for the next two hours. As someone who lacks all artistic ability, this was a great experience to do whatever I wanted with a piece of art with people I really cared about.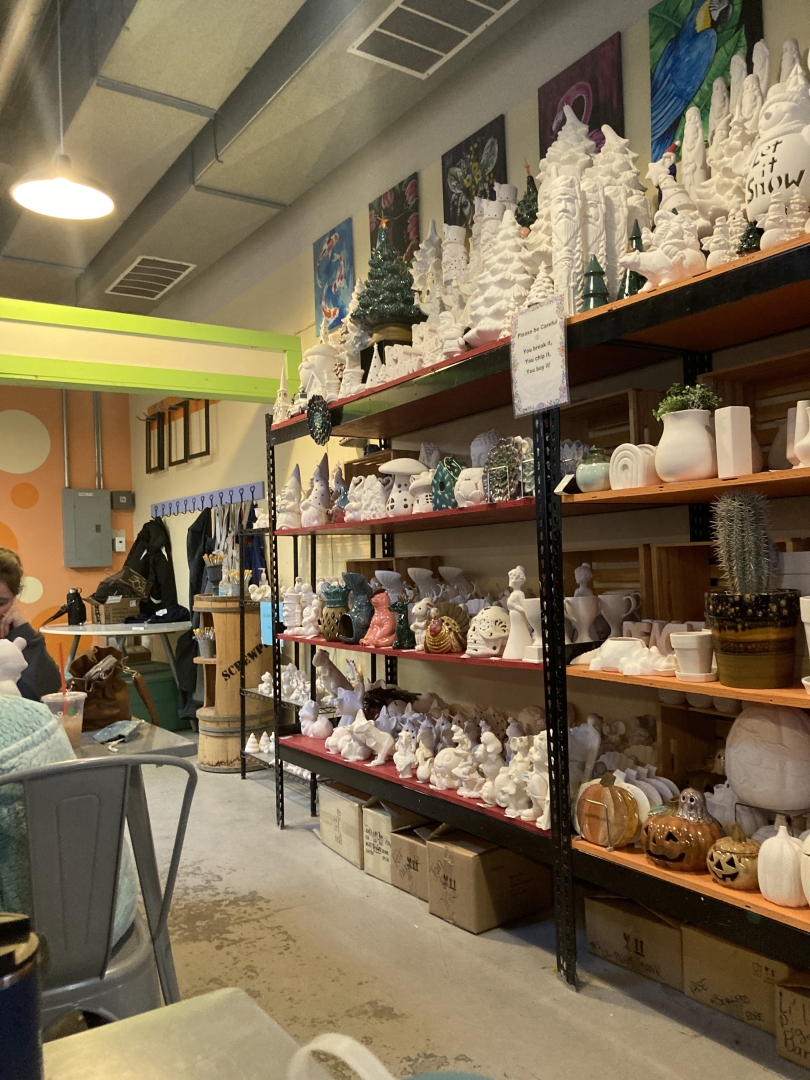 So to my friends at home, please know that here at Dartmouth, we are in fact having fun on weekends. The Upper Valley hosts a population of over 50,000 people and has so many different restaurants, stores, and venues to choose from for fun days off with friends. 
Different Dartmouth groups also have lots of money they want to share with students. My pottery was all paid for by AQ, and this is definitely not uncommon. I'm so happy I got to spend my Saturday exploring the Upper Valley with people I'm glad to call good friends!