You are here
« All Posts by this Blogger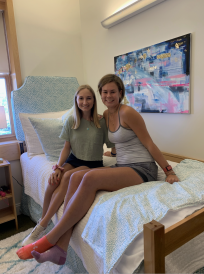 The Random Roommate
When I first got into Dartmouth, I started thinking about who I would be living with for the next year. I was ready to start looking for a roommate on Facebook like my friends going to other schools were doing. However, I soon found out that Dartmouth assigns every incoming freshman a random roommate. 
Although I was initially apprehensive about being matched with a virtual stranger, I was relieved to fill out a comprehensive survey to find a roommate with the best fit. The survey asked about sleeping hours, studying habits, food in the room, and general social questions. I filled out the form honestly, hoping to find someone who I would vibe with and feel comfortable with.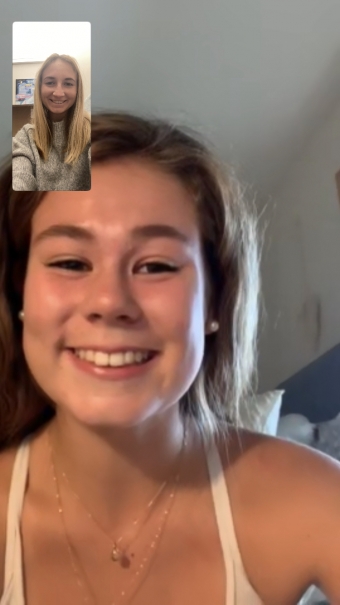 When Dartmouth assigned my roommate and dorm to me, I immediately reached out to my future roommate, Morgan, and we started talking on the phone in the weeks before school started. Morgan is on the Dartmouth Crew team and is from Boston. As a non-athlete from the south, it might have appeared that we did not have much in common, but it was quite the opposite. We soon found out that we enjoyed the same music, TV shows, academic areas, and activities. We connected over our mutual excitement for Dartmouth and anticipated weekly Patriot game night. Not long after, she didn't feel so random anymore.
We were placed in a two room double, meaning we each have our own rooms that are connected. Though there is a door dividing our rooms, we tend to keep it open because we love talking as we get ready for school and go to bed. Our dorm also fits us, as it has strict quiet hours that allow us to get in sleep for our early mornings for crew and ROTC. 
If I could go back and pick a roommate, I would choose Morgan. Had it not been for the random assignment, our paths would likely not have crossed, but someone in Dartmouth housing knew we would be a great fit for each other. We are genuine friends who often get lunch, go on runs, and study in the library together.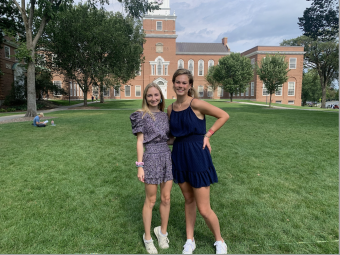 Dartmouth does random roommate selection with great intention. My dorm and Morgan are the best fit for me because we filled the survey out similarly. Woohoo for random roommates!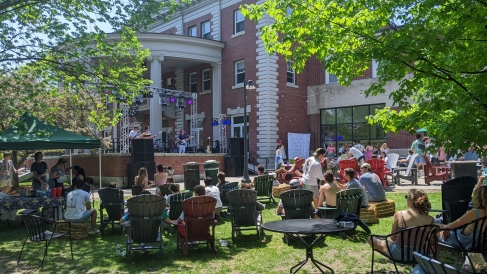 I never considered myself to be a "Woo-Hoo!" type of person, but the Dartmouth community works wonders…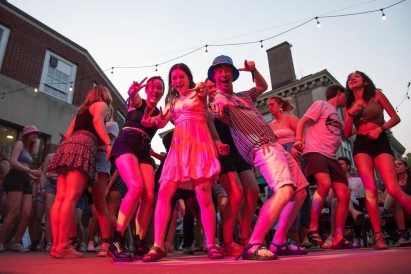 The event of the year has finally happened: Green Key! As sad as I am to not be on campus for the next Green Key, I am incredibly excited to have two more of them!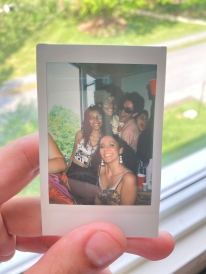 This was my first Green Key. Although a bit unsure of how these Dartmouth traditions work, I had a lovely experience! Come check it out!
Antônio Jorge Medeiros Batista Silva
2025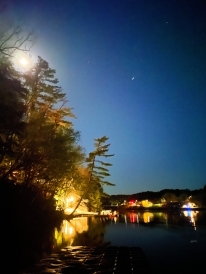 My tips for surviving an Upper Valley heat wave!

I am writing this blog post as I enter week 9 of my spring term. The weather is so sunny, refreshing, and awesome (it reminds me a lot of the weather in California). I am dedicating this post as a reflection on my week 8.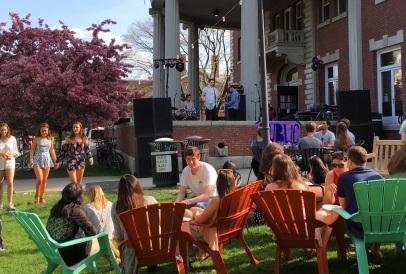 In this post, I share my first experience with Green Key at Dartmouth

Brandon Mioduszewski
2025
This weekend, West House had its annual trip to New York! Come along to read about our two days in the city!!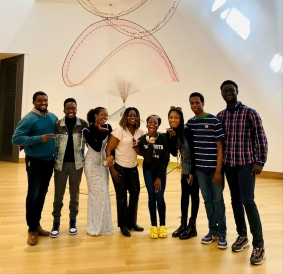 Some of you planning to attend Dartmouth as international students may be thinking, "How will I celebrate the family weekend at Dartmouth?" Isn't it something I need a family for? How will my family get to Dartmouth from the far ends of the earth?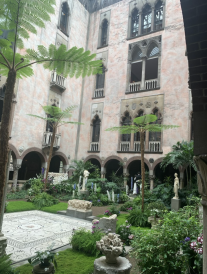 A weekend in big-city Boston allowed me to reflect on Dartmouth's unique rural location.