« All Posts by this Blogger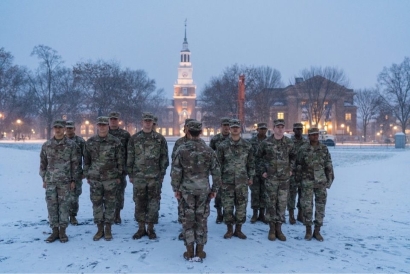 Lone Pine Detachment: Dartmouth Army ROTC
When I tell friends that I do Army ROTC on campus, I often get lots of puzzled looks and a myriad of questions. So, let me explain how I spend six hours every week!
Before coming to Dartmouth, I applied for and won a four year Army ROTC scholarship that covers Dartmouth tuition. My dad is a proud Army veteran, so following in his steps felt natural. My scholarship pays for Dartmouth tuition with the condition that I serve four to eight years in the US military after graduation.  
Our meeting space is an office in Leverone Field House, and we have full access to the workout equipment and track within the field house. We are led by an Army Captain and a Lieutenant, who are both committed to teaching us to be the best leaders for our nation's armed forces.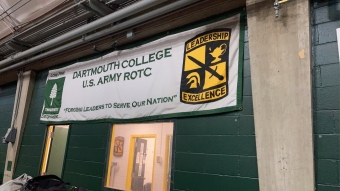 Every week, we have three days of physical training at 7 am Monday, Wednesday, and Friday. Some days we will run sprint workouts, and alternatively we will do weight training. An especially challenging workout is "rucking" or hiking multiple miles with a 35 pound backpack. Additionally, participating in ROTC gives cadets the required PE credit.
On Tuesdays, we have a two hour military lab and a one hour class that both teach valuable skills needed for military experience. We have learned how to do land navigation with maps (maps were unfamiliar to me as I have always relied on my phone!), the ranking structure of the Army, and marches, among other training. 
Our detachment is very small with about 15 cadets (students enrolled in ROTC). The unit's special size allows close connections with fellow cadets and encourages full participation in especially tough workouts.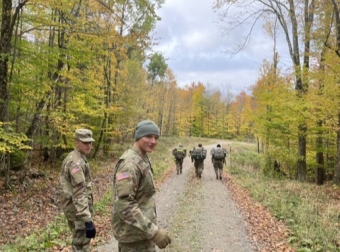 In this group, there are currently two other females enrolled. Though this number sounds low, it is above the national military percentage of women which is 14%. Keeping up with Army standards that are the same for men and women can be challenging, but the other women in the detachment help me stay motivated.
Last weekend, we had a training weekend at Norwich University, a private military college. We learned different Army strategies and were tested physically and mentally. We were outside the entire time, and we did military lanes to practice avoiding the enemy, did a swim test with military gear on, camped outside, and finished the weekend with a 6 mile "ruck" up a mountain. Suffice to say, I was exhausted by the end of the three day weekend, but the knowledge I gained was worth the challenge.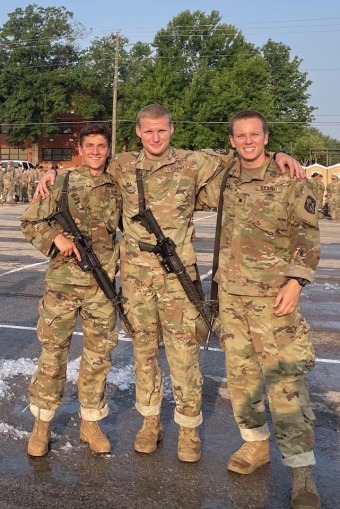 What sets Dartmouth apart is that one activity does not define a student. Being an Army ROTC cadet is just a piece of my larger Dartmouth experience. Army ROTC's motto is "Leadership Excellence" and both Dartmouth and ROTC are preparing cadets to help lead the next generation.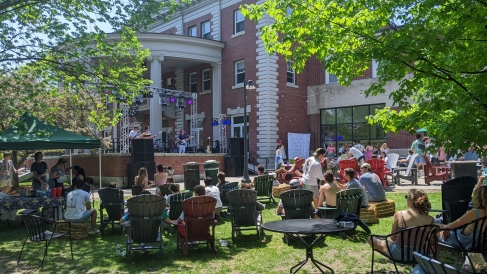 I never considered myself to be a "Woo-Hoo!" type of person, but the Dartmouth community works wonders…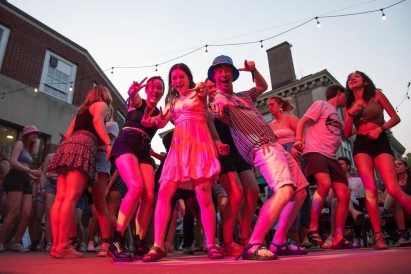 The event of the year has finally happened: Green Key! As sad as I am to not be on campus for the next Green Key, I am incredibly excited to have two more of them!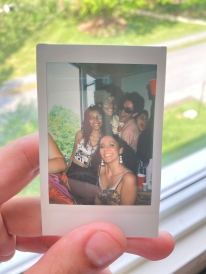 This was my first Green Key. Although a bit unsure of how these Dartmouth traditions work, I had a lovely experience! Come check it out!
Antônio Jorge Medeiros Batista Silva
2025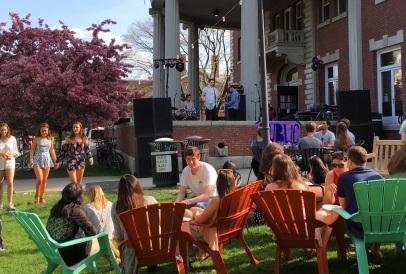 In this post, I share my first experience with Green Key at Dartmouth

Brandon Mioduszewski
2025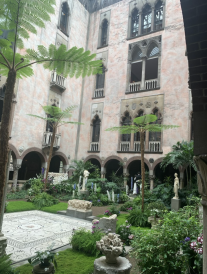 A weekend in big-city Boston allowed me to reflect on Dartmouth's unique rural location.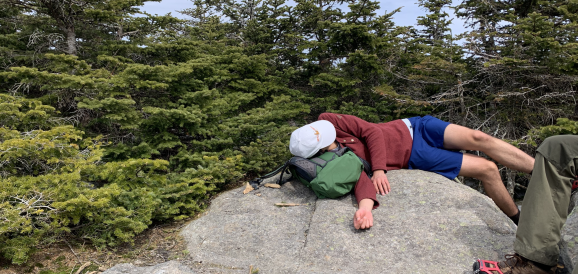 May so far has been full of spending time with friends, FoCo ice-cream, and enjoying the weather. If you're wondering what spring looks like at Dartmouth, look no further!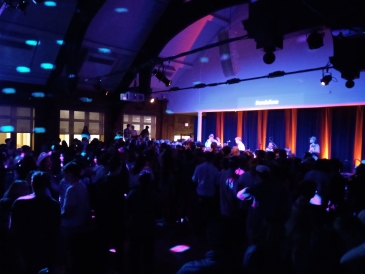 After 10 days in quarantine, I am finally back in society.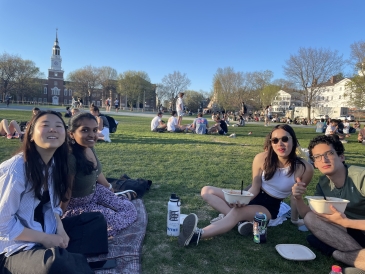 A perfect Monday at Dartmouth! Spring edition!!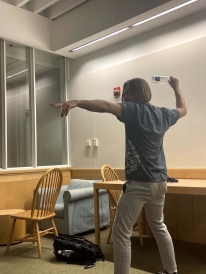 This week I designed a new sport – read on to find out how this relates to life at Dartmouth!