You are here
« All Posts by this Blogger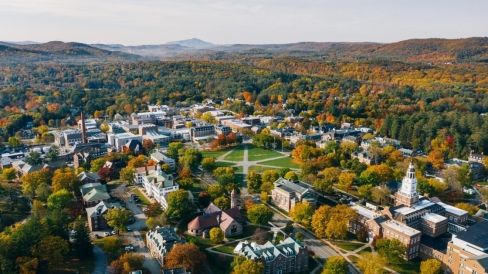 Campus Visit Trips
If you are planning on visiting Dartmouth's campus, make sure to make the most of your time, because a couple days on campus help determine your decision for the next four years! Here is a list of things you should consider doing while on campus.
Take a tour! The Dartmouth tour guides are fantastic and want to share their enthusiasm for their school with potential students. Don't be afraid to ask questions about academics, social life, and everything in between. 

Visit a program or department you're interested in. On my visit, I went to both the Dartmouth Center for Social Impact and ROTC office to see if the programs were a good fit for me and to have information to write about in my "Why Dartmouth" essay.

Eat at a Dartmouth dining facility and/or restaurant in town. Non-Dartmouth students are welcome to try one of the many dining halls on campus. When you're away from home, you're going to want food that you enjoy. My recommendation: Foco's (Class of '53 Commons Food Court) stir fry station that cooks made-to-order steaming stir-fry. In town, Tuk Tuk is a student favorite with a delicious Thai menu; order the Pad See Ew, you won't regret it.

Talk to a student. If you see a student on campus, stop them and ask them questions! It can seem intimidating, but I promise that Dartmouth students want to tell you about their school. My dad and I noticed a student wearing an Alabama sweatshirt, and we ended up having an hour-long conversation about her experience coming from the South. Bonus: If you recognize a blogger, approach them! They know what they're talking about!

Walk around campus on your own. While a tour is a great way to get acquainted with campus, an hour-long tour is not long enough to get to know a school. Download a Dartmouth interactive map on your phone and just start walking! Go see the football stadium, Occom Pond, and of course Baker-Berry library, among many other places.

See a sports event or performance. Dartmouth sports are exciting, and students really rally around the teams. Dartmouth has many performances throughout a term, so there is bound to be an a cappella, dance, or band performance. Live events convey the energy of the student body.
If you are able to get to Dartmouth's campus, take in all aspects of the school.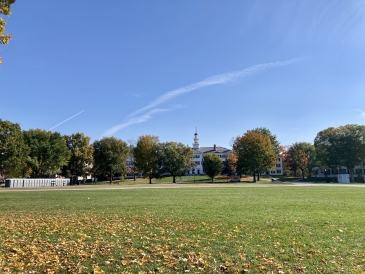 Now that my first term at Dartmouth is coming to a close, what would I write to myself 10 weeks ago when the term began?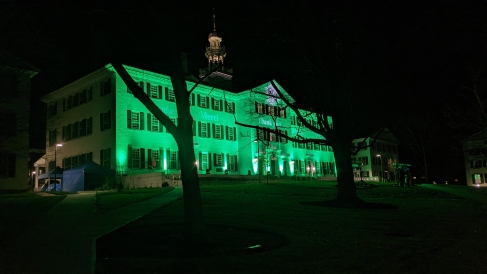 I'm 1/3 of the way done with my Dartmouth career, and I've learned a lot during this term alone. Let's do a recap of the past ten weeks!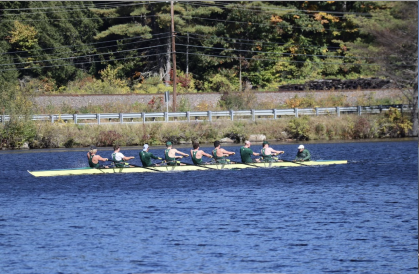 I sat down with my friend Conor to talk about being a DI athlete on the Men's Heavyweight Rowing Team.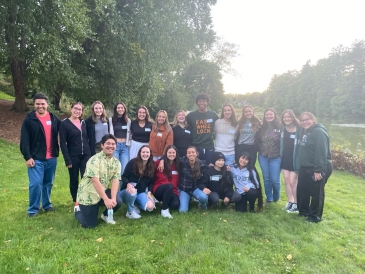 Curious about being Native-American/Indigenous at Dartmouth? Read up on my interview with three '26s Lexie, Liliana, and Keva as they share their experiences and why they chose Dartmouth.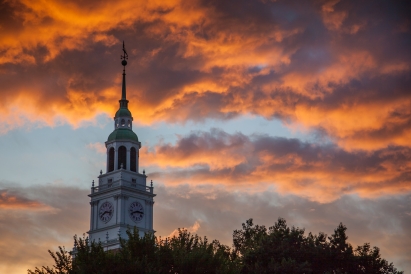 I'm almost done with my 5th term at Dartmouth; here's my reflection.

Brandon Mioduszewski
2025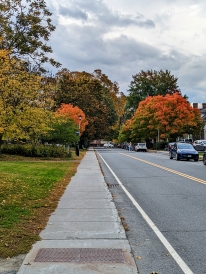 One of the coolest things about Dartmouth is the D-Plan! It is an amazing and flexible system that allows your academic life to flow seamlessly around your future plans. Here is an international student's perspective on it.

In the winter term of my junior year, I joined the Dartmouth Powerlifting club, and it has been amazing!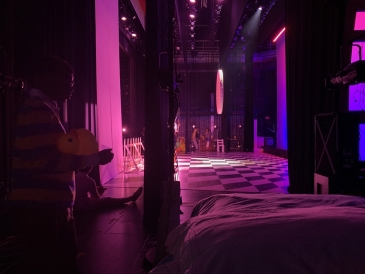 Tech week: the 7 days before opening night that every theater student dreads. Wondering how a college student manages it on top of deadlines, studying, and general adult life?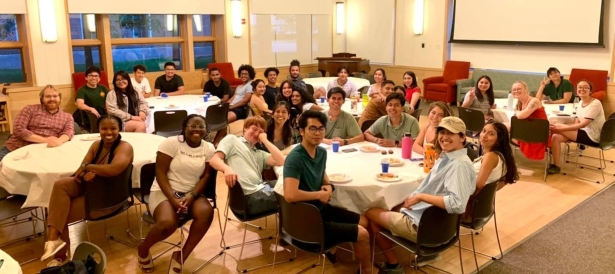 Curious about what life is like at Dartmouth for an FGLI student? Read my post!

Brandon Mioduszewski
2025