You are here
« All Posts by this Blogger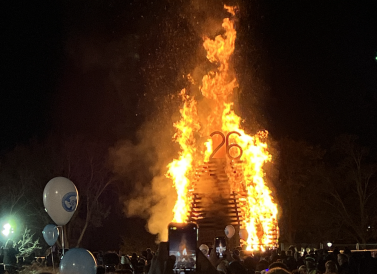 Homecoming 2022!
Last week was my first ever Halloweekend in the United States, but more importantly, it was the week for Homecoming! As the leaves continued to fall, the campus filled with joyous alumni and their families in Dartmouth gear as they reconnected with this precious place that holds tons of memories for them. Here is how I spent my Homecoming week.
There was a lot of preparation going on at the Green since the week preceding Homecoming. Our '26 bonfire builders (many thanks!) rigorously worked on building the bonfire, signing club boards, and making sure the structure was safe and sound. Moreover, as days passed, I started seeing more and more of the alumni I mentioned, touring around campus and showing their spouses and kids places across campus.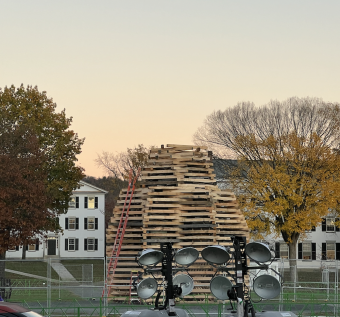 Friday Night: Bonfire Night! As part of East Wheelock House, we all met at our common space Brace Commons to grab a bite to eat and accessorize for the lap around the Bonfire. Putting on glitter and glow sticks as we tried to eat slices of pizza was a bonding moment for all of us. I took countless pictures with friends to commemorate that moment. Then, we exited Brace Commons as a group to join the rest of our peers before taking a lap around the Bonfire.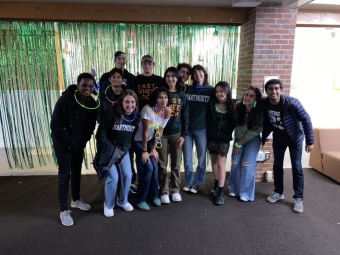 Approaching the bonfire might seem like a visual experience only, but I started hearing wood burning and felt the warmth of the Bonfire before seeing it. Once I saw the fire, I, like everyone else, started taking pictures in awe of the amazing scene blessing my eyes. I have never seen a fire that big!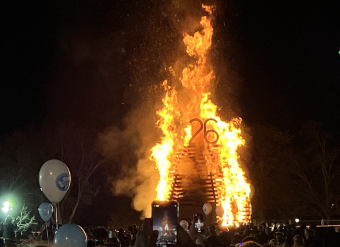 While taking a lap around the Bonfire, both upperclassmen and alumni were cheering from the outer circle, welcoming us to the Dartmouth community. There was a particular alumnus, who was in the class of 1998, that kept on cheering from the beginning to the end of my lap. Something about that moment was magical; I felt like I truly belong at Dartmouth as part of the community. After the Bonfire, there were several class celebrations including a concert exclusive to the '26s. Seeing such class spirit brought all of us closer and made Homecoming truly special.
The whole weekend after Friday night was full of celebrations for the alumni as well as for students. Going into week 8, Homecoming weekend was a boost of energy that reminded me of my sense of place at Dartmouth, and why I value community above all else. I am so glad to have witnessed the Bonfire and have experienced my first Dartmouth Homecoming!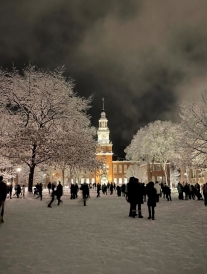 Dartmouth campus officially resembles a winter wonderland. Here are some of its defining characteristics.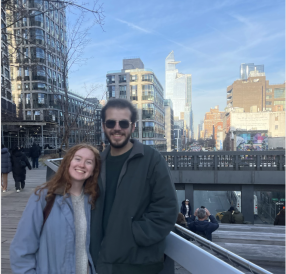 I interviewed my friend, Catherine, who went to high school in downtown Manhattan on her transition to school here at rural Dartmouth.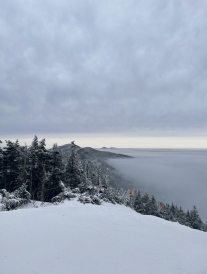 No matter your experience or budget, I'm sure you can make skiing a fun part of your winter Dartmouth experience if you would like. So how easy is it to ski at Dartmouth? I couldn't imagine it being easier!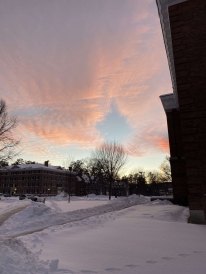 One of the many considerations for me when looking at colleges, was the availability of research—something which Dartmouth is great for! Read on to hear more!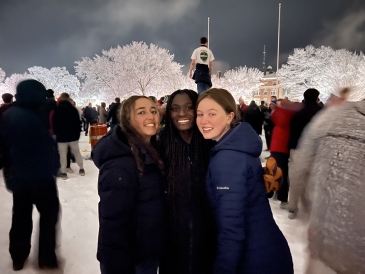 The first snowfall turns the Green into a war zone. Here's why I love this tradition!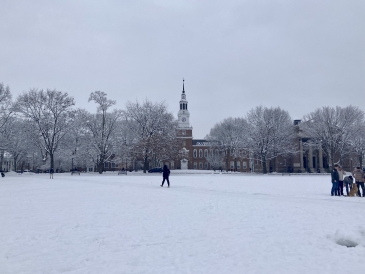 Plot twist: I didn't want to go to a school with cold weather. Here's how I've been pleasantly surprised by Dartmouth's winter so far!

I realised many of my posts relate to different parts of my identity: being multiracial, being Latino, being queer, and much more. But here, I seem to have never talked about being Christian!
Antônio Jorge Medeiros Batista Silva
2025
I wanted to let you in on my Greek life experience and give you my take on making friends and connections without it.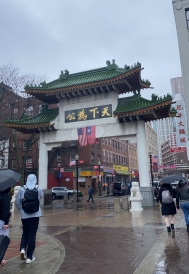 Find out what a fun weekend can look like on and off campus!