You are here
« All Posts by this Blogger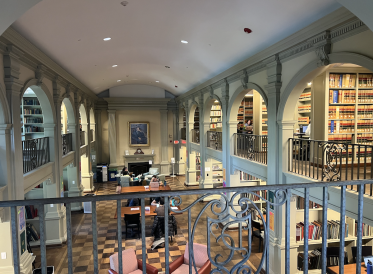 First-Year Fall Term Classes
Dartmouth offers a wide array of classes in the spirit of the liberal arts, encouraging risk-taking and intellectual exploration. Here is how I am taking advantage of the liberal arts in my first term!
WGSS 10: Sex, Gender, and Society
The first term is full of academic and social adjustments. Thus, taking a course I knew I would enjoy eased my transition into Dartmouth. WGSS 10 was the perfect choice for me to get started in a field within my comfort zone.
Professor A'ness is amazing!! Our classes generally operate in a discussion format, where we engage with multiple texts on gender and sex through an intersectional lens. So far, my favorite activity in WGSS 10 was when we divided into small groups, went to a local coffee shop during class time, and talked about our experiences with sex-ed!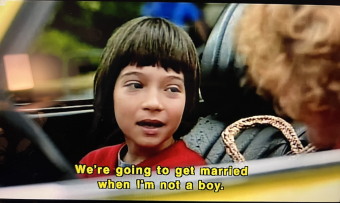 Writing 5: Metamorphosis and Otherness
To provide a solid foundation for college-level writing, Dartmouth requires first-year students to take a first-year writing and a first-year seminar class. There are multiple ways to fulfill these requirements, but I chose to take Writing 5 for my first-year writing.
Each section of Writing 5 focuses on a different theme, so there is room for exploration. I ended up taking mine on "Metamorphosis and Otherness," where we discuss intriguing texts and the concepts of transition and change! Writing 5 creates a secure environment for first-year students as there are only 16 students per section. Even in three weeks, I can definitely see improvement in my writing and critical analysis skills!
ECON 1: The Price System: Analysis, Problems, and Policies
One thing about the first few terms at Dartmouth is that you are practically free to explore any field your heart desires without worrying about major or distributive requirements. Thus, I decided to take an Economics class to try something new. The class defied all my preconceived notions and biases about Economics. As the name suggests, ECON 1 requires little to no experience in the field. The course covers foundational topics in Economics and relates theoretical concepts to real-life events, including but not limited to minimum wage, food banks, and even peanut butter and jelly consumption patterns!
I would never imagine writing this, but I am now considering pursuing Economics further with a potential major/minor. If exploration were not a central value at Dartmouth, I would hesitate to take an Econ class. I am beyond grateful that I took a chance in a field out of my comfort zone!
Those are my classes this term! I find the first term a great time to dip your toes into fields you would otherwise not explore. Going into week 4 of my first term at Dartmouth, I look forward to making the most out of my classes as I embark on new explorations!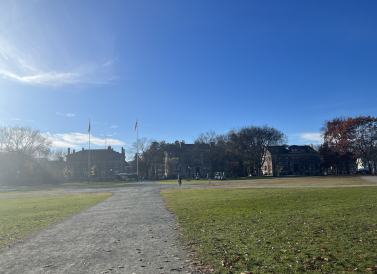 Coming to Dartmouth, I assumed that I was about to enter a space full of new experiences. Not only did my assumptions hold true, but they amplified over the course of weeks. Here is my reflection on the past three months and my winter break plans.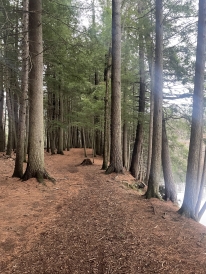 It seems like just yesterday I was walking to class on the first day of fall term. What have I learned since then? Click for a comprehensive guide!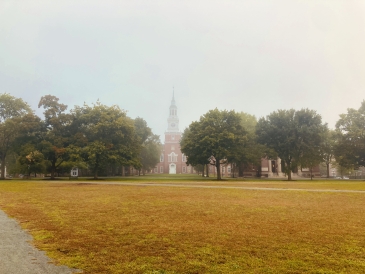 Whoops! Wrong preposition – Getting Sick AT Dartmouth! An overview of my first experience falling ill away from home.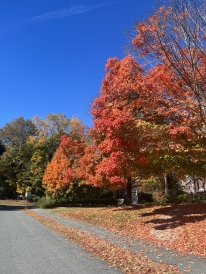 Find out why I never feel alone while exploring academics at Dartmouth.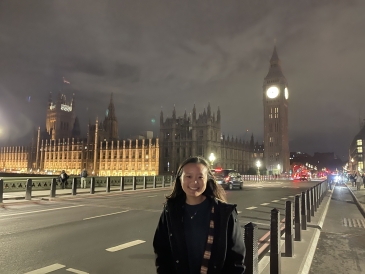 This fall, I've had the opportunity to study abroad at University College London (UCL) through an economics exchange program. Soaking up a new culture in the bustling UK capital, I've learned a lot—not only about economics, but also about myself.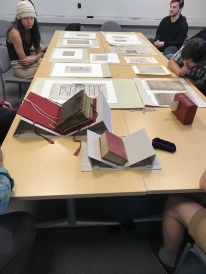 Dartmouth has so many opportunities for students to do, such as studying abroad or doing fellowships, but there are also smaller--yet still meaningful--opportunities for students to take advantage of while they are here.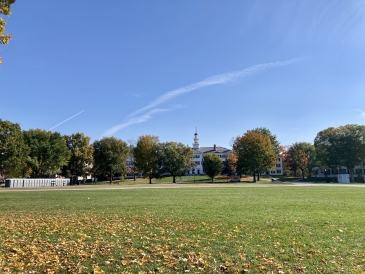 Now that my first term at Dartmouth is coming to a close, what would I write to myself 10 weeks ago when the term began?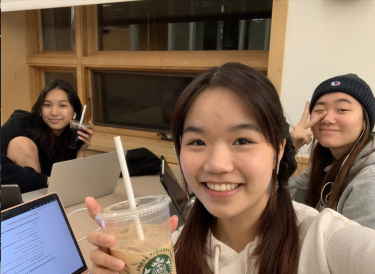 Fall term is over??? Huh??? Let's speed through all my classes this term!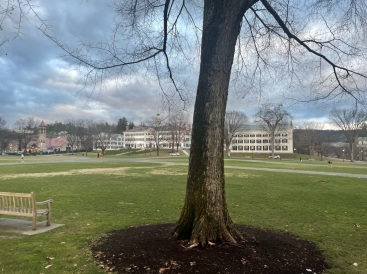 The quarter system is one of Dartmouth's key offerings — does it work in favor of its students, though?