You are here
« All Posts by this Blogger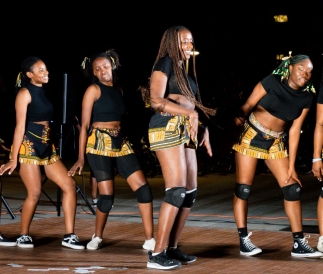 Let's Get Saussy!
On Thursday evening, all of the Dartmouth student dance groups on campus performed outside at Kemeny courtyard. Everyone was able to come out and support their friends in Soyeya, Sheba, Fusion, Sugarplum, Ujima, Street Soul, The Breakfast Club, Raaz, DCBT, and WTDW. No matter what type of dancing you like, I can almost guarantee that you can find the group for you. We even have the Argentine Tango Society which hosts tango lessons every Monday evening. 
I really enjoyed dancing with the Soyeya African Dance Troupe. Our months of preparation and fun vibe sessions as we like to call them, really paid off. We wore dashiki style skirts as we danced to Afrobeat songs, songs from the African diaspora and Caribbean. It was also so cool to watch the people I've met around campus dance so well, including the people I pipet with in Biology Lab, sit beside in French drill and workshop essays with in my freshman writing seminar. It seemed like this sentiment was shared by many others since the showcase had a great turnout. The Dartmouth African Student Association group chat was flooded with congratulations and appreciative shoutouts for Soyeya that night. I asked a few students what they thought and this is what they had to say. 
Onyinyechi '25: Watching Saussy perform was so inspiring – I felt part of something monumental despite only being in the crowd. What an important cultural moment for Dartmouth!
Dhanush Balaji '26: I loved the fact that many teams represented many different cultures, and two of my favorites were Soyeya and Raaz. Watching them perform their awesome dance moves that they rehearsed for so long, while everybody on the side and in the audience was cheering them on was so heartwarming and gave me a real serotonin boost. I love each group's unique expression of the art form and how each dancer gave it their all on the dance floor. I'm so thrilled Soyeya is back!
Tanaka Chikati '25: Omg where do I begin! I am always in AWE when I watch people dance, because movement is something so special, so precious. Seeing Africans move and express themselves freely was absolutely phenomenal. The sounds were sounds from home, the hype was high, and I could see the whole community just drawn in by Soyeya's vibrant and contagious energy. It was definitely spectacular.
Aulanni Kidd '26: I loved Saussy. The performance was amazing and it featured so many different cultures. The energy was high, and it was so much fun cheering on classmates and workmates while they killed it on the dance floor. My favorite group had to be Soyeya, though. From the music, to the costume, to the energy, to the facial expressions, everything was perfect. It made me want to join. It also reminded me of home when I heard the dancehall music and saw the "wire waistlines" moving. It was just a surge of happiness seeing my culture represented on stage and being able to scream in happiness when someone did a sticky whine or buss a split. Big up Soyeya every time!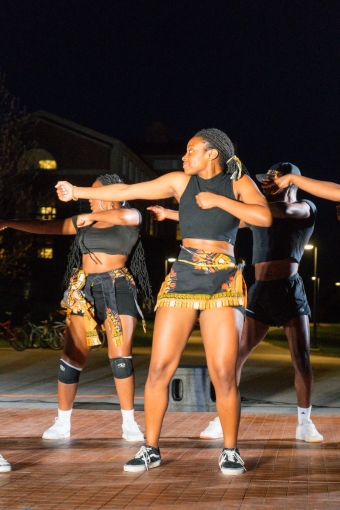 John Ejiogu '23: When I was a freshman, the Soyeya African Dance Troupe was one of the primary places where I found community but with COVID-19, the group died down. I had hoped someone was going to start it back but there was little to no meaningful effort in this regard. So, as soon as I got into my senior year, I decided that I was going to spearhead the group's revival. Along with some of my '23 classmates (Bupe Mwalongo, Muthoni (Soni) Mbesa, Junelle Matthias and Mark Gitau), I brought Soyeya back to life. I poured so much passion into it, both logistically and in terms of choreography. With the commitment of these aforementioned classmates and all our incredible and passionate new members, we were able to perform at Saussy. I would like to think that people loved our performance. In addition to the many positive reviews and comments that I got about the performance on the day of and for multiple days following Saussy, I watched our videos and could hear the crowd go wild at our dances. We brought so much energy and happiness to our performance and left it all on the stage. We're fast growing to the level that we were at pre-pandemic and more people have expressed interest in joining. It is my hope that after my graduation, the new members will continue to find community and happiness in the group and by extension, keep the group alive.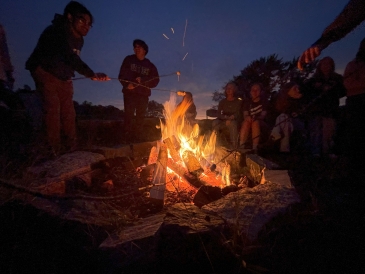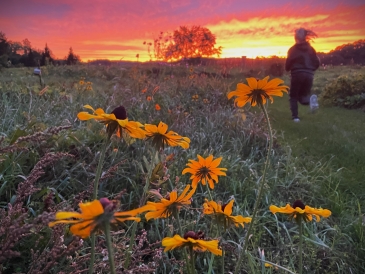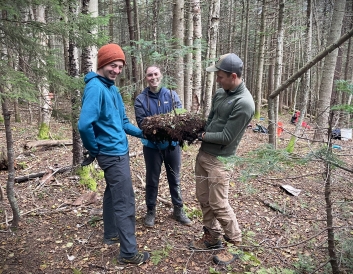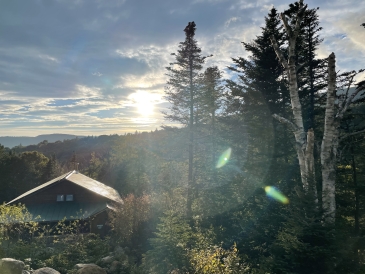 What do you do when you want to do too many things? Dartmouth offers so many clubs that I faced this question before my first week of classes had even ended. I tried to do everything. Don't try this at home. It was too much. (Try it at Dartmouth.)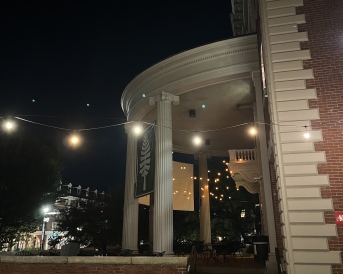 My experience this year as an Orientation Leader!

Here is how I meditate outdoors on Dartmouth's campus!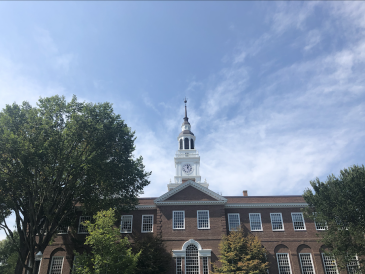 I never saw myself being a campus tour guide, but now I've been doing it for years!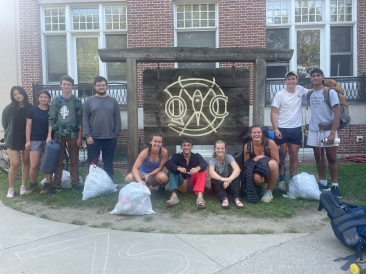 I volunteered as a First Year Trips leader prior to starting classes and here's how it went!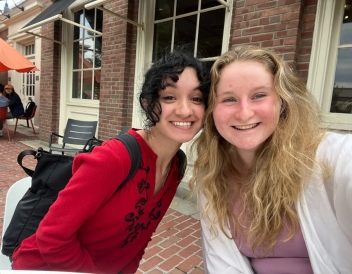 As I settle into a new schedule of classes and extracurricular activities, I have taken inspiration from the many icebreakers that defined last week by compiling a list of my roses (void of any thorns) from my first week back at Dartmouth.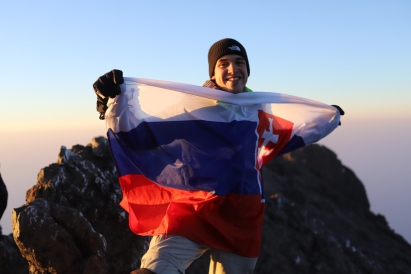 I'm Michal Tvrdoň, and I'm a future engineer and enthusiastic climate activist. I am from Slovakia, but I lived in Tanzania for two years as a UWCer. I am very active so my blog will be filled with a mix of sports, academics, and adventures.

Michal Demeter Tvrdoň
2027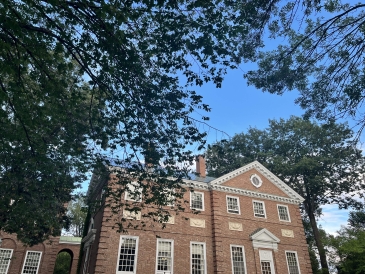 Hi, my name is Lauren! In this post, I'll introduce myself and share why I chose to become a Dartmouth '27.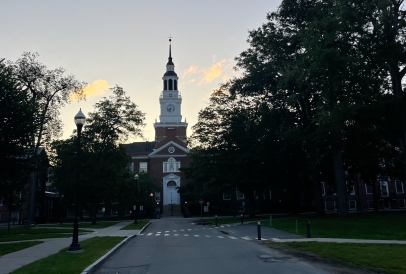 Take a look at this blog post if you're wondering how new students adapt to Dartmouth's home in the Upper Valley.