« All Posts by this Blogger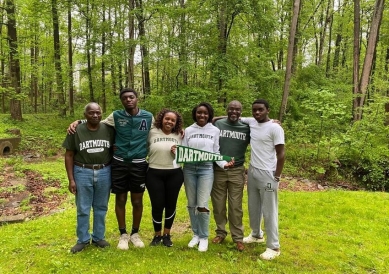 Introducing Me, First Post Alert!
At the rate that I'm going, many of my friends would pit me up against the Green Lady of Brooklyn in a contest of who loves green the most. Ever since March 31st (the day my Dartmouth portal was updated and I screamed at my computer), I have gravitated towards the color green.
Hi, my name is Andrea Agola and I was born in Nairobi, Kenya and raised in northern Virginia (just outside of DC) with my two younger brothers for most of my childhood. Ever since I was young I've had an insatiable love for reading that's spanned from the Judy Moody series to my current obsession with Historical Fiction and Romance YA novels. This love has made me passionate about increasing diverse representation in literature and led me to be an activist for change in this regard at my High School. The numerous opportunities to engage in social activism and impact at Dartmouth is one of the main reasons I chose to come here. 
Even with my limited camping history (really glorified Girl Scout glamping) my adoration for nature grew over the pandemic from taking long walks in the refuge that were the trails behind my house. This made me eager for a new sylvan setting, a characteristic so uniquely Dartmouth.  
As the Fall term begins, I can't wait to do some of my favorite things I did at home, like listening to The Moth podcast or an Afrobeat playlist (the best genre!) as I walk, bike, or roller skate from the river cluster freshman dorms to Foco (aka the 1953 Commons Dining Hall). I've always been a big foodie too, so I can't wait to try some places in town. I recently even learned that there's a cool club at Dartmouth called Dinertoure whose main goal is to try different diners in the area! 
I'd like to pursue the pre-med track while potentially majoring in Biomedical Engineering with a minor in the Anthropology Department's Global Health program because of my interest in medicine and in helping to solve the global social-biological issues that persist. I am so glad that Dartmouth will enable me to explore a fusion of the sciences and social sciences/humanities. I can't wait to satiate my curiosity by optimizing the D-plan and possibly studying abroad in France during one of my terms since I've chosen to take French for my language requirement.
As far as extracurriculars go: I've been involved with ballet, track, and playing the saxophone over the years which I'd be open to continuing or trying something new like figure skating or acapella. Some campus organizations and programs that pique my interest are the Dartmouth EMS (D-EMS), Dartmouth Center for Social Impact (DCSI), and Women In Science Project (WISP).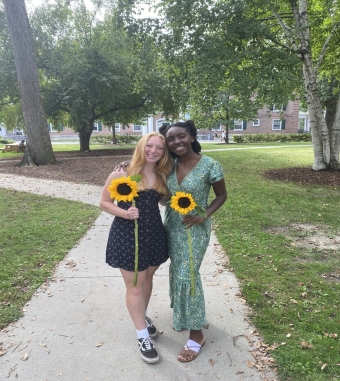 All in all, I'm super excited for what Dartmouth has in store for me (like the cute little reading/studying nooks in Baker Berry Library) and can't wait to tell you all about it!!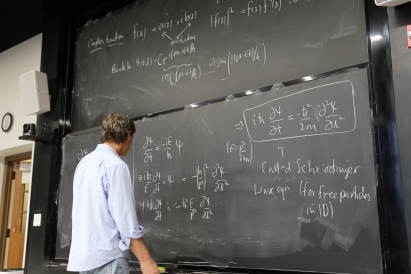 Around half a century ago, the Polish-American mathematician Marek Kac posed a rather intriguing question: Can you determine the shape of a drum by listening to its sound? Surprisingly, it took a while before we could answered this question..

Michal Demeter Tvrdoň
2027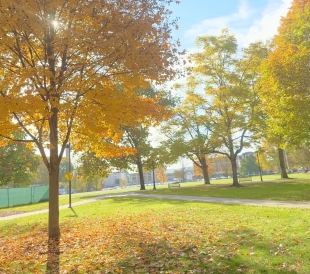 Dartmouth is located near a "main street" area that has a good variety of restaurants, cafés, and boutiques. In this post I will share my favorite places in town.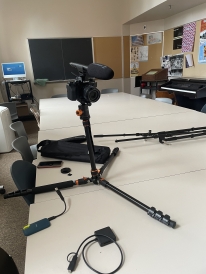 In this post, I share my experiences seeking out video production opportunities on campus!

Brandon Mioduszewski
2025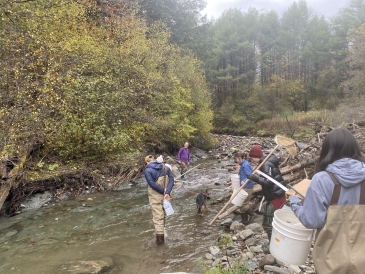 Many STEM courses at Dartmouth have a "Lab" component. What does this mean? Take a look inside of one of the STEM "Lab" courses here: Ecology! This week, we investigated Aquatic Invertebrates in local streams.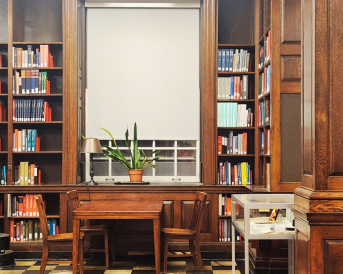 As I am wrapping up my first set of midterms in college, I've gotten very familiar with what study spots work for me. Here are some of my favorites!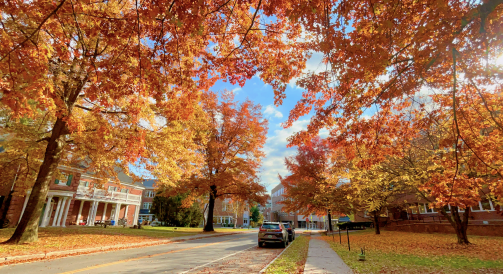 Before fall slips away, I'd love to share my gallery of fall at Dartmouth.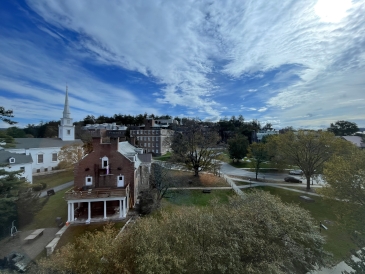 a) Academics? b) Social life? c) Something else? Turns out I wasn't that excited about academics. I was just excited about Dartmouth.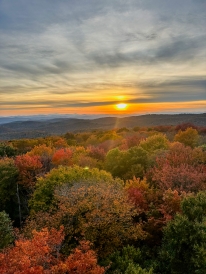 As this term is coming to an end, here is a rundown on the classes I took this fall!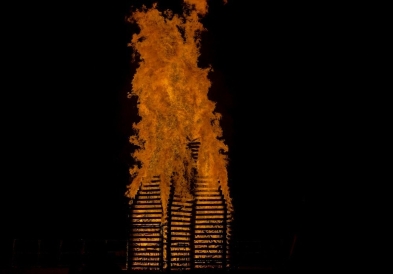 Curious about one of Dartmouth's oldest traditions? In this post, I write about my experience with the annual bonfire this year!

Brandon Mioduszewski
2025