« All Posts by this Blogger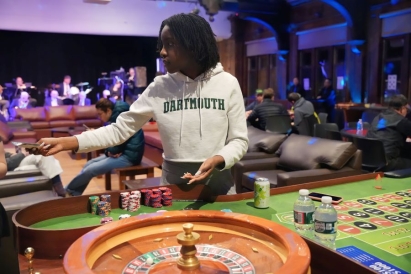 Dartmouth's Dedication to Student Life
The Collis Center for Student Involvement is an entity and space dedicated to student life and involvement. Throughout the year, student organizations at Collis organize programming for several social events. These include events like Big Prize Bingo, Stuffed Animal Making Night, Bob Ross Paint Night, Artist Concerts, and even bigger traditional events like Winter Carnival and Green Key. One popular organization called Collis After Dark offers late-night social and entertainment events every Friday & Saturday. This Saturday night I actually volunteered at their Casino Night!
Yes, I who'd never played Black Jack, Poker, or Roulette before in my life, decided to help out and run games (the $75 gift card was definitely a plus!). After a little game training session before doors opened to the public, I mostly served as a croupier/dealer for one of the roulette tables. The Collis Common Ground space had been transformed to resemble a true casino environment with a flashing disco ball, hanging playing card decorations, and leather love seats. Among the offered refreshments, sparkling grape juice paired with the Jazz band that played throughout the night made for a classy experience. All were welcome to play for the chance of winning amazing prizes like an Airpods Max, mini projector, bluetooth speaker, hammock and more!
It's probably safe to say that many Dartmouth students wouldn't have been able to enjoy the uber cold New England winter weather without the Collis-organized Winter Carnival and BemaLights. You've probably read about this year's "Winter Carrrrrnival: Shiver Me Timbers" experience from some of my fellow bloggers but this weekend's big event was BemaLights. The magical installation of light and sound available for students to traipse through from 6-10pm is intended to help us see winter in a new light as we approach the end of our winter term. It features submissions by students, including musical contributions by Charles Peoples III (GR '24). My friends and I had a great time oohing and awing at the unique installations and warming ourselves by the bonfires.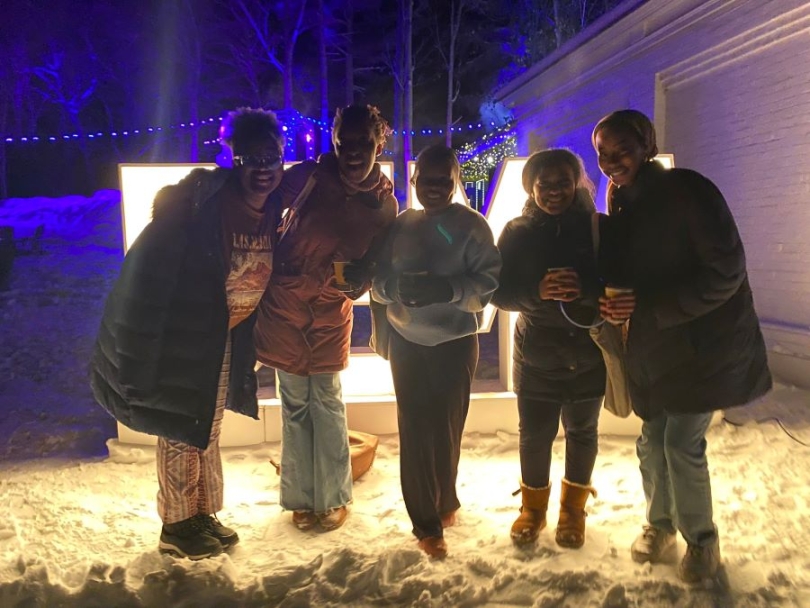 Since matriculating at Dartmouth, I've been grateful for Collis. As someone coming from the metropolitan outskirts of DC to a small-town mountainous region, having such fun social opportunities is very important to me. Collis understands that in order to thrive academically, mentally and physically it is crucial to have co-curricular learning and fun interspersed through our lives. Their 6 Core Values are Discovery, Connections, Community, Innovation, Excellence and Balance. Through these values and their events, they maintain a commitment to personal and professional life for all Dartmouth students.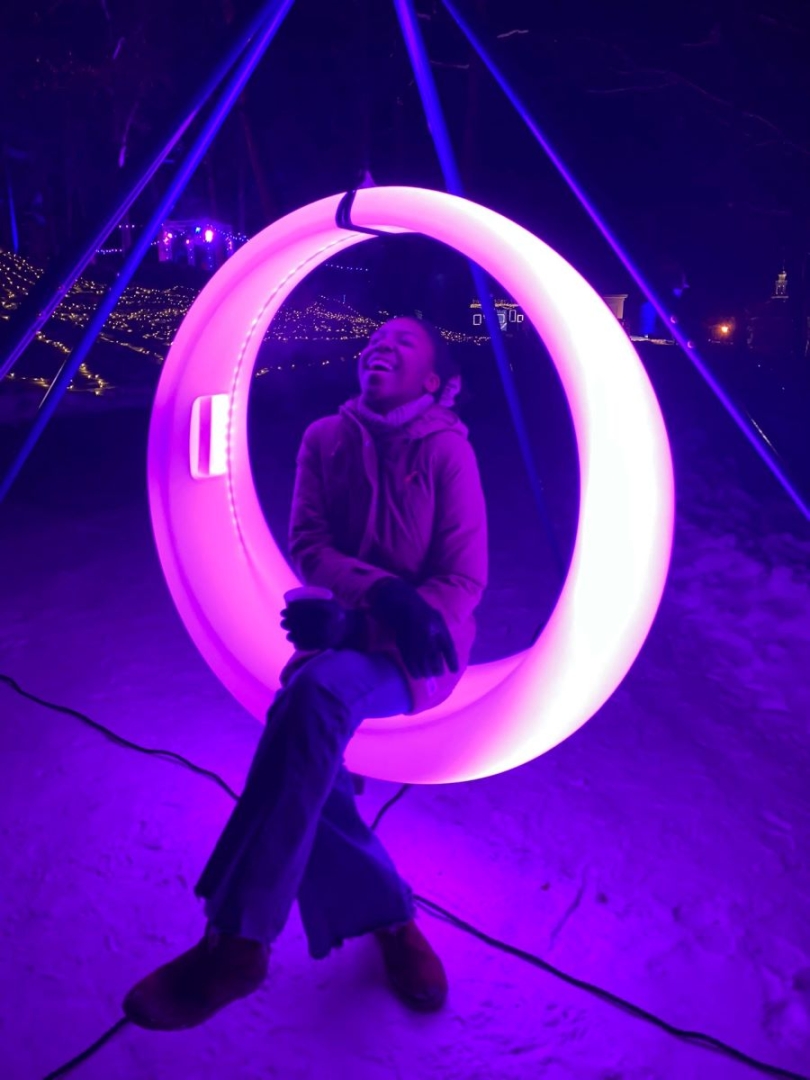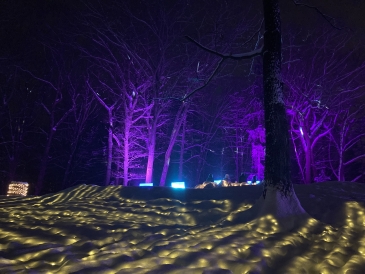 The 2023 winter term was a whirlwind of new experiences and a slow but steady integration with the Dartmouth groove. Here's what I thought about the previous term and what I want to do/change looking ahead!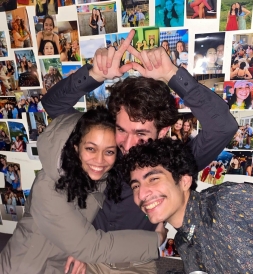 Anyone who knew me before coming to Dartmouth might be surprised to hear that, as from this Winter term, I have been taking part in the Greek system. As I recently found out, it can be lots of fun!
Antônio Jorge Medeiros Batista Silva
2025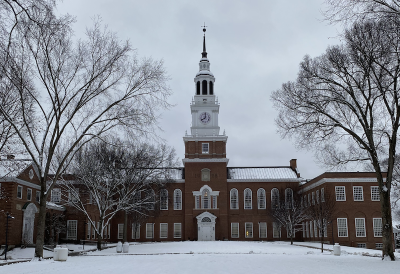 Why I chose the Big Green, and what I've learned about it since.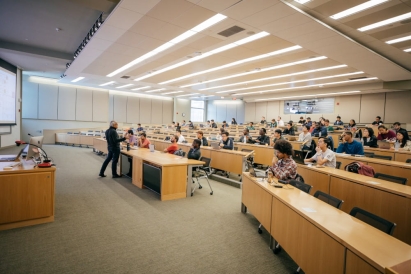 Professor-student relationships are a critical component of college! In this post, I talk about my experience with my professors and advice for prospective students.

Brandon Mioduszewski
2025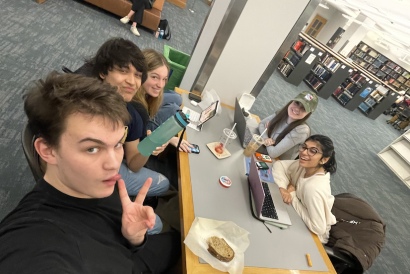 I asked some of my '26 friends to tell me why Dartmouth. Here's what they said.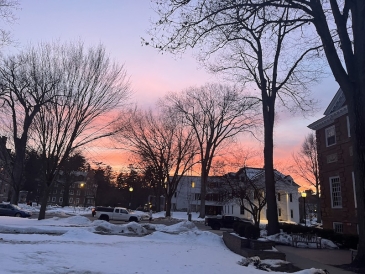 Spring Break on campus with good friends and lots of sleep!

This Spring Break, I decided to stay on campus with friends. Come check my experience!
Antônio Jorge Medeiros Batista Silva
2025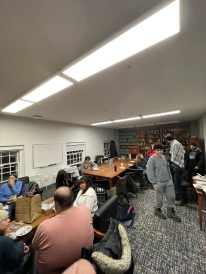 I am officially halfway done with my Dartmouth experience! In this post, I reflect on the original reasons I chose to come to Dartmouth, and whether or not my experience has lived up to my expectations.

Brandon Mioduszewski
2025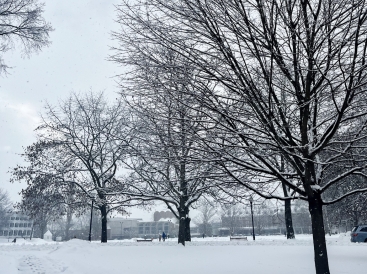 What is the Student Wellness Center? Pet Therapy, Massage Chairs, and more! Read about my newfound favorite location on campus.