« All Posts by this Blogger
Studying with a View: Fall Foliage Edition!
New England falls are notoriously gorgeous — and Dartmouth is no exception! Here are a few of my favorite spots to study where I can appreciate Dartmouth's fabulous foliage!
No. 1

1. Collis Center Patio

This is my go-to study spot if I've got time to study after a meal at FoCo (aka Food Court, aka '53 Commons), because it's right next door!

When I have afternoon rehearsals at the Hopkins Center for the Arts, I'll arrive a few hours early to get some studying done with this gorgeous view. "Top of the Hop" is the nickname for this upper level of the Hop.

The Tower Room in Baker Library is a beautiful room by itself, but these windows make for an even more beautiful view!

No. 4

4. Upper Floors of Fairchild

I found out about this sweet study spot in the Fairchild Physical Sciences Center during my Discover Dartmouth day in the spring, and it's even more beautiful in the Fall!

Another great spot if you like to study outside! The Green is pretty central, and people love to hang out there with friends, groups, or just to study!

No. 6

BONUS: The Tables in Front of Fairchild

Least busy on the weekends, and beautiful around golden hour and sunset, like in this photo! I'm a huge fan of outside studying, so this is perfect for me!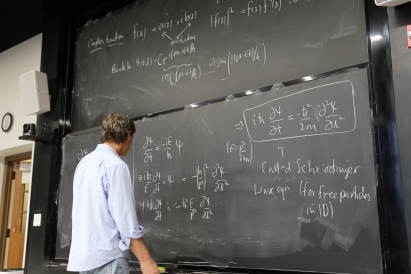 Around half a century ago, the Polish-American mathematician Marek Kac posed a rather intriguing question: Can you determine the shape of a drum by listening to its sound? Surprisingly, it took a while before we could answered this question..

Michal Demeter Tvrdoň
2027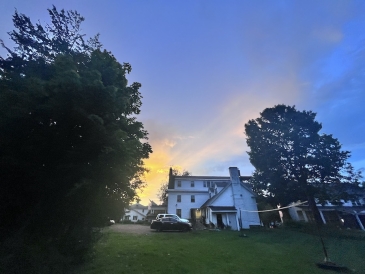 I've lived in just about every type of on-campus housing Dartmouth has to offer--here's my review of each option!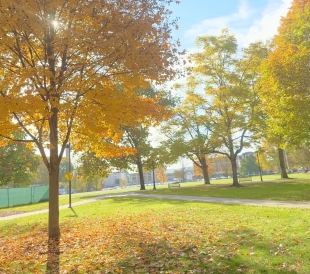 Dartmouth is located near a "main street" area that has a good variety of restaurants, cafés, and boutiques. In this post I will share my favorite places in town.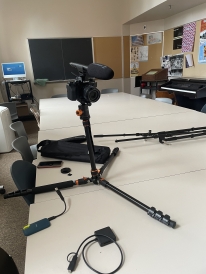 In this post, I share my experiences seeking out video production opportunities on campus!

Brandon Mioduszewski
2025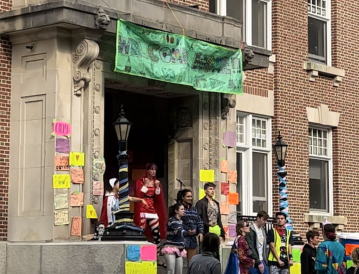 I often think back at the Why Dartmouth essay. Would I answer this question differently now? Yes. Would I know how to squeeze everything in 100 words? Still no, but I would love to share my new "Why Dartmouth" as a Dartmouth first-year.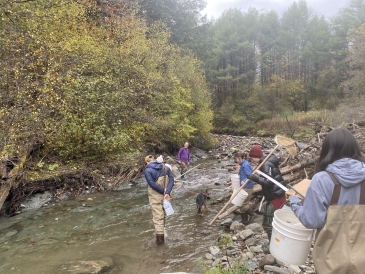 Many STEM courses at Dartmouth have a "Lab" component. What does this mean? Take a look inside of one of the STEM "Lab" courses here: Ecology! This week, we investigated Aquatic Invertebrates in local streams.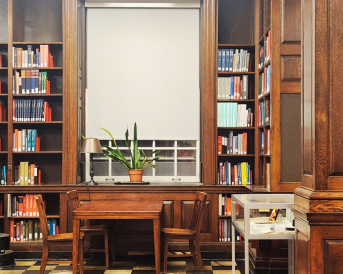 As I am wrapping up my first set of midterms in college, I've gotten very familiar with what study spots work for me. Here are some of my favorites!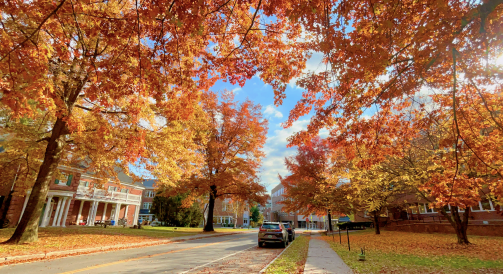 Before fall slips away, I'd love to share my gallery of fall at Dartmouth.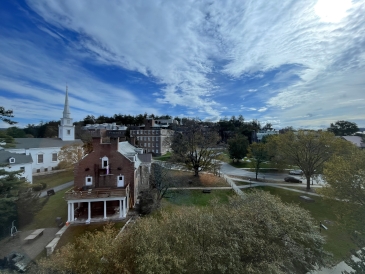 a) Academics? b) Social life? c) Something else? Turns out I wasn't that excited about academics. I was just excited about Dartmouth.