« All Posts by this Blogger
Studying with a View: Fall Foliage Edition!
New England falls are notoriously gorgeous — and Dartmouth is no exception! Here are a few of my favorite spots to study where I can appreciate Dartmouth's fabulous foliage!
No. 1

1. Collis Center Patio

This is my go-to study spot if I've got time to study after a meal at FoCo (aka Food Court, aka '53 Commons), because it's right next door!

When I have afternoon rehearsals at the Hopkins Center for the Arts, I'll arrive a few hours early to get some studying done with this gorgeous view. "Top of the Hop" is the nickname for this upper level of the Hop.

The Tower Room in Baker Library is a beautiful room by itself, but these windows make for an even more beautiful view!

No. 4

4. Upper Floors of Fairchild

I found out about this sweet study spot in the Fairchild Physical Sciences Center during my Discover Dartmouth day in the spring, and it's even more beautiful in the Fall!

Another great spot if you like to study outside! The Green is pretty central, and people love to hang out there with friends, groups, or just to study!

No. 6

BONUS: The Tables in Front of Fairchild

Least busy on the weekends, and beautiful around golden hour and sunset, like in this photo! I'm a huge fan of outside studying, so this is perfect for me!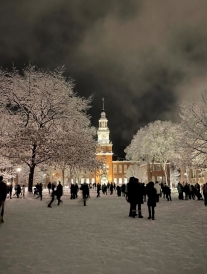 Dartmouth campus officially resembles a winter wonderland. Here are some of its defining characteristics.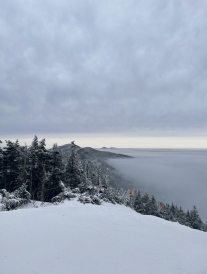 No matter your experience or budget, I'm sure you can make skiing a fun part of your winter Dartmouth experience if you would like. So how easy is it to ski at Dartmouth? I couldn't imagine it being easier!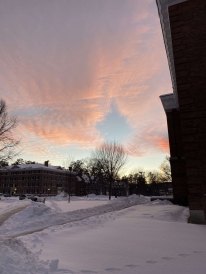 One of the many considerations for me when looking at colleges, was the availability of research—something which Dartmouth is great for! Read on to hear more!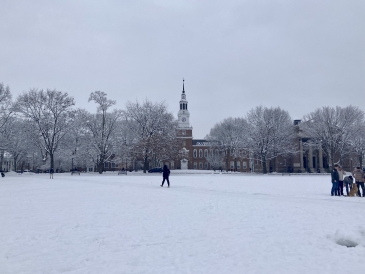 Plot twist: I didn't want to go to a school with cold weather. Here's how I've been pleasantly surprised by Dartmouth's winter so far!

I realised many of my posts relate to different parts of my identity: being multiracial, being Latino, being queer, and much more. But here, I seem to have never talked about being Christian!
Antônio Jorge Medeiros Batista Silva
2025
I wanted to let you in on my Greek life experience and give you my take on making friends and connections without it.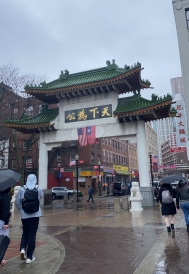 Find out what a fun weekend can look like on and off campus!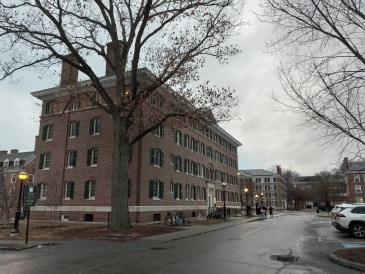 A lot has changed since my freshman year. One of the best changes for me was having roommates once again. Let me tell you more about it!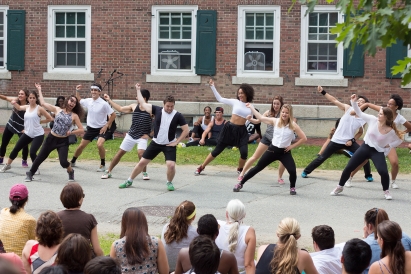 Curious about what it's like to run a club at Dartmouth? In this post, I write about my experience as the coordinator for Arabic Club.

Brandon Mioduszewski
2025