« All Posts by this Blogger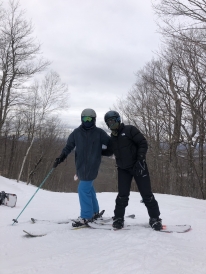 Rose, Bud, Thorn: 21W
Wow. This term absolutely zoomed by despite being packed full of memorable moments: from skiing to research to fascinating classes to new interests. While I was taking courses online and living off-campus this term, I still felt super connected to the Dartmouth community, joining Zooms for club meetings and even getting to visit campus twice per week for COVID testing. In the spirit of the end of the term, I decided that I was going to reflect on some key parts of my term in the style of a pretty common icebreaker from orientation. Let's begin!
Rose (A Highlight): Research
Recently, I've been so excited about my research, which pretty much involves programming data analysis pipelines in order to figure out how the signals of two plant hormones interact with each other. While I was really looking forward to being able to get into a lab to help with in-person research, COVID foiled my plans, though totally to my benefit, since I've really been loving the work I've been doing. It's been so rewarding to de-bug my code, working with the support systems in my lab to reach what feels like a breakthrough every single time I find an error.
Bud (New Ideas): Interests & Friends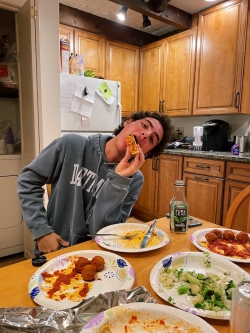 This term, I totally stepped outside of my comfort zone, living with new people and taking classes in new departments. I'm currently living in Quechee, Vermont with three Dartmouth 22s, which has been really fun, albeit a little scary at first. While my housemates were, initially, a little bit intimidating, it's been so great to become friends with upperclassmen, especially since they've told me so much about cool classes, fun clubs, and career advice. One of the things that really drew me to Dartmouth was the sense of community across class-years, and it's been so amazing to witness the bond between upperclassmen and underclassmen first-hand. Also, this term I decided to take classes in the Earth Science and Jewish Studies departments, both of which are so interesting and have taught me so much!
Thorn (A Challenge): Dealing with the Cold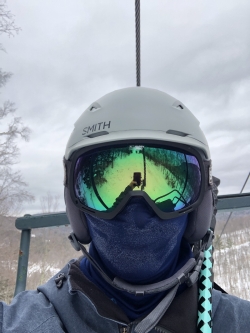 While I've definitely had my fair share of amazing experiences because of the weather, there's no hiding the fact: it's very cold during the winter. As a Floridian, it was such a hard adjustment—fewer hours of daylight, ice, and so much snow—but, regardless, I wouldn't change it for a thing. About halfway through the term, I started looking at Dartmouth's frigid winter as a total benefit; where else can you live in a total winter wonderland with skiing and ice skating so close to campus?
All in all, 21W was a term to remember, and I'm already getting excited for the spring. See you then!