You are here
« All Posts by this Blogger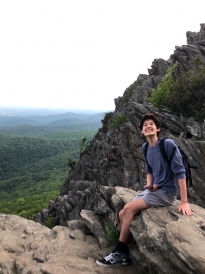 Hello, World!
Hi everybody! My name is Jack and I'm from Charlottesville, Virginia. I am extremely excited to be a member of the Dartmouth Class of 2024, and share snippets of my (very unusual) first year of college with you all! While COVID-19 has clearly altered my Dartmouth experience and will only continue to do so, I know that this unique year will still be enjoyable, and it has already proven to do so. While I won't be able to tell stories about First Year Trips or Homecoming (which you future students will hopefully be able to enjoy), there is still an incredible amount of the Dartmouth experience that I can't wait to explore and share with you as this year unfolds.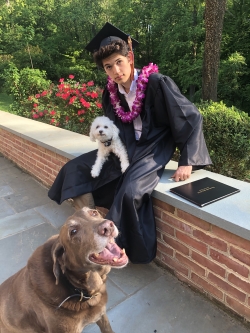 I'm currently writing to you all from inside my dorm here in Richardson Hall, escaping the (already very cold) air outside. I'm part Hawaiian, so that combined with my Virginian childhood has not led to me being very tolerant of chillier temperatures. If the temperature dips below 55 degrees, I can guarantee you will find me bundled up in my sweater and drinking some hot tea indoors. (Every Northerner is definitely laughing at me calling 55 degrees "cold," but I'm just going to move on…) Here's a bit about me!
In high school, I spent the majority of my time in the performing arts. Basically living in my school's Black Box, I participated in multiple productions in every way possible. I enjoy singing, acting, dance, directing, and choreography. I currently plan to be just as immersed in the arts at Dartmouth, so if you're ever on campus, you'll probably find me waist-deep in a new production or activity at the Hopkins Center for the Arts (hoping to also join some performance groups and ensembles in the coming weeks, so stay tuned)! I currently plan to study theater and psychology, but I also want to explore the social sciences and other topics as well, so anything is really possible academically at this moment.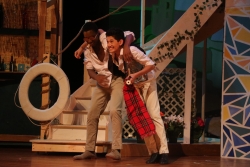 In the (very little) free time I have outside of class or rehearsal, I will probably be trying to find new food I enjoy, hiking around the Upper Valley with friends, making Tik Tok dances, or hanging out with some of the incredible people I've already been fortunate enough to meet through unique, virtual formats here in quarantine. In my week and a half of being on campus, I've already had a blast and can't wait to see what else is in store for the next four years. I am extremely excited to share Dartmouth through my lens with you all, whether it's from the heart of the Green or my bedroom at home, and I hope you all enjoy!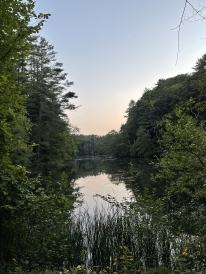 I'm finally on campus! Learn a little bit about who I am, while I learn about home for the next 4 years.

Brandon Mioduszewski
2025
My first blog post is about why I chose to come to Dartmouth! My older brother was a student here and forced me to apply, and I can never thank him enough for that!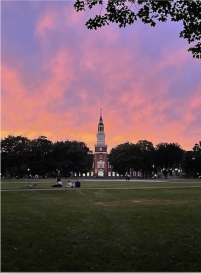 A kid from Southern California packs his bags and heads east. He arrives at Dartmouth College and begins a new life. I wonder what he will do? It is Fall, the leaves begin to change, what else will change with time?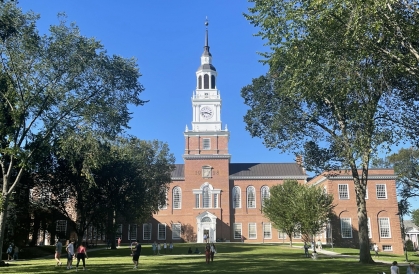 Hi everyone! I'm Chidera. I'm a '25 from Lagos, Nigeria, and I'm so excited to share my first blog post with you!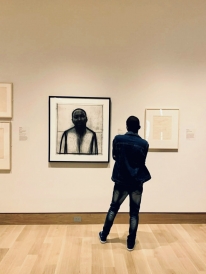 Not me! I actually was looking at the painting of Dr. Martin Luther King. But anyhow, welcome to my blog. Prepare to go on an adventure.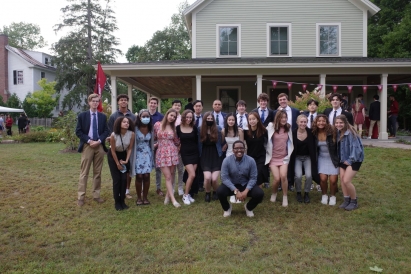 Merhaba, or hello! I'm Eda, a '25 from Istanbul, Turkey. Keep reading if you want to witness a newbie learning how to write a blog post!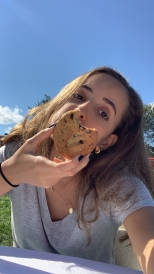 Hi! My name is Paulina and I am a 25' from Nicaragua! I am so excited to finally be on campus where I get to experience first hand everything I could previously only imagine.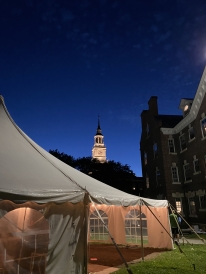 Hey! I'm Daniel and I'm a Dartmouth '25. To begin, here's a little bit about myself. I'm a Seoul-born Californian with an adventurous spirit.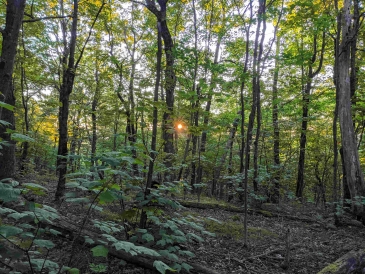 I'm Luke, an international member of the class of '25. In this blog, I introduce myself as a brand new member of the People Places Pines blogging team and talk about my first few weeks since hitting campus!