« All Posts by this Blogger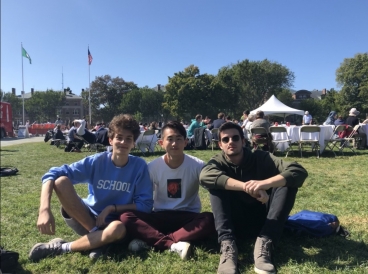 Dartmouth Connections...in Turkey!
This past summer, I spent a week in Istanbul with some of my high school friends. We enjoyed visiting museums, going on river cruises, and trying local cuisines, all of which I made sure to capture on my social media. Although I didn't think much when I posted them, they would eventually lead me to some of my best friends at Dartmouth!
I went to Turkey in June, and college seemed far away at the time. I was focused on having fun with my friends, making the most of my summer, and taking in all that Turkey had to offer. Therefore, I was surprised when I received a Snapchat from an incoming Dartmouth freshman, who asked me if I was in Turkey. When I said I was, he introduced himself as Egemen, and asked if I would be interested in meeting up. I jumped at the opportunity to make a new friend and learn more about Turkish culture, so we made plans to have dinner.
I met up with Egemen and another Turkish freshman, Umut, in Istanbul. As we walked around the city, introducing ourselves and talking about our lives, I began to feel more and more comfortable with the strangers I had just met. We went to cool spots I would have never otherwise visited, including a restaurant that was famous for its İskenderkebab, a Turkish delicacy I still crave to this day.
Egemen and Umut gave me recommendations for places to visit, Turkish songs to listen to, and through our conversations, we connected over our similarities and differences. Meeting these incredibly kind and interesting people gave me the confidence that I had made the right decision in choosing Dartmouth, and I went home feeling even more excited about all that awaited me in the fall.
Jumping forward to September, I see Egemen and Umut almost every day at Dartmouth. We caught up on everything we did over the summer during International Student Pre-Orientation and have continued to grow closer and learn more about each other since then. Whether we're studying together, listening to live music on the Green, or grabbing a meal, I can always count on having a good time with Egemen and Umut.
Although Dartmouth is physically in Hanover, it has already made impacts on my life from around the world, with Turkey being only one example. Because of Dartmouth, I was introduced to İskender, fun and beautiful places around Istanbul, and most importantly, two friends I can look forward to experiencing Dartmouth with!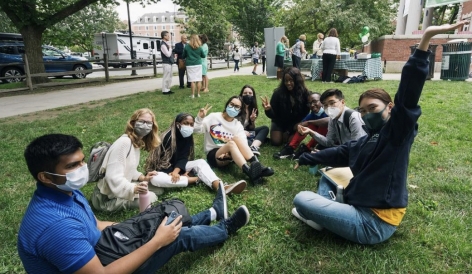 Moving to another country for college can be a really daunting experience, but it's really important and helpful to know that there are tons of people in the Dartmouth community who are incredibly willing and enthusiastic to help you.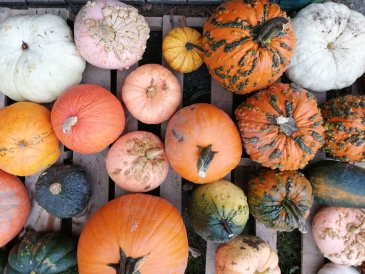 Hey, so it turns out that fall is a big deal around here.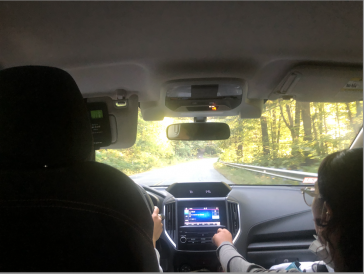 I reflect on Week 4 and the beauty of Dartmouth's many opportunities and resources. I discuss the amazing memories and bonds that I have created within the Dartmouth and Upper Valley communities!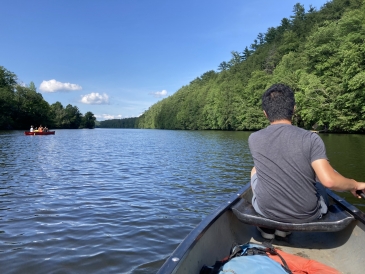 I spent my Junior Summer on campus and got to cross off several items on my bucket list!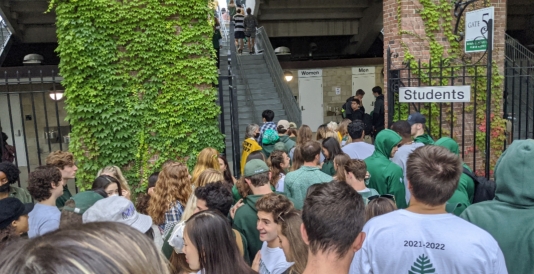 Homecoming 2021 was in a word: awesome. We all made amazing memories — here is the experience I had!

Just recently, I've traded driving on the right side of the road to the left; a quiet New Hampshire town for a bustling global city; and American accents for British ones. That's right, I am currently in the United Kingdom!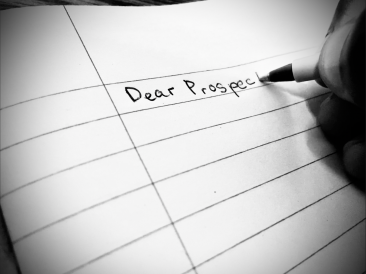 Writing a killer college essay can be a daunting and strenuous process and finding a college that is the right fit for you isn't easy either.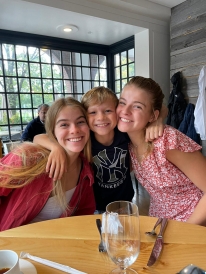 Yes, I still feel homesick even in my third year at Dartmouth. Here are some ways that I deal with it!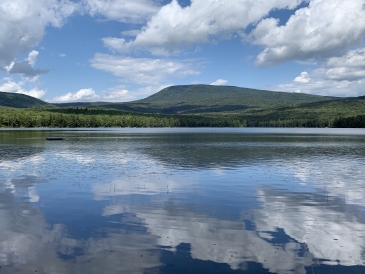 In a full-circle moment, I participated in First-year Trips again as a junior this fall!