« All Posts by this Blogger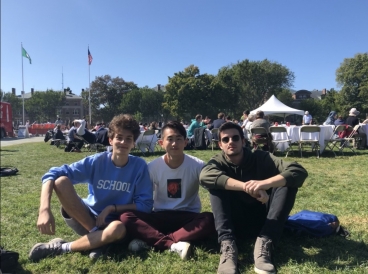 Dartmouth Connections...in Turkey!
This past summer, I spent a week in Istanbul with some of my high school friends. We enjoyed visiting museums, going on river cruises, and trying local cuisines, all of which I made sure to capture on my social media. Although I didn't think much when I posted them, they would eventually lead me to some of my best friends at Dartmouth!
I went to Turkey in June, and college seemed far away at the time. I was focused on having fun with my friends, making the most of my summer, and taking in all that Turkey had to offer. Therefore, I was surprised when I received a Snapchat from an incoming Dartmouth freshman, who asked me if I was in Turkey. When I said I was, he introduced himself as Egemen, and asked if I would be interested in meeting up. I jumped at the opportunity to make a new friend and learn more about Turkish culture, so we made plans to have dinner.
I met up with Egemen and another Turkish freshman, Umut, in Istanbul. As we walked around the city, introducing ourselves and talking about our lives, I began to feel more and more comfortable with the strangers I had just met. We went to cool spots I would have never otherwise visited, including a restaurant that was famous for its İskenderkebab, a Turkish delicacy I still crave to this day.
Egemen and Umut gave me recommendations for places to visit, Turkish songs to listen to, and through our conversations, we connected over our similarities and differences. Meeting these incredibly kind and interesting people gave me the confidence that I had made the right decision in choosing Dartmouth, and I went home feeling even more excited about all that awaited me in the fall.
Jumping forward to September, I see Egemen and Umut almost every day at Dartmouth. We caught up on everything we did over the summer during International Student Pre-Orientation and have continued to grow closer and learn more about each other since then. Whether we're studying together, listening to live music on the Green, or grabbing a meal, I can always count on having a good time with Egemen and Umut.
Although Dartmouth is physically in Hanover, it has already made impacts on my life from around the world, with Turkey being only one example. Because of Dartmouth, I was introduced to İskender, fun and beautiful places around Istanbul, and most importantly, two friends I can look forward to experiencing Dartmouth with!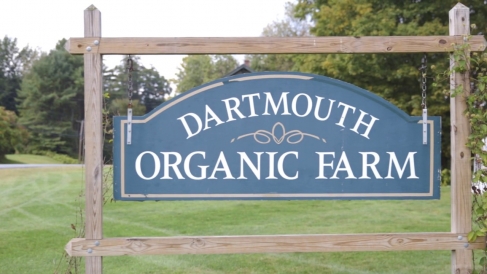 The Organic Farm plays a big part in my summer!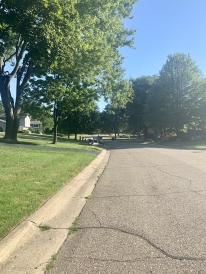 My freshman summer, I am working at a nonprofit in San Francisco, learning about the realm of real estate, art, and social change in the Bay Area.

Choosing which three classes you are going to take can be a scary process. A great place to start is by considering what you came to Dartmouth to study.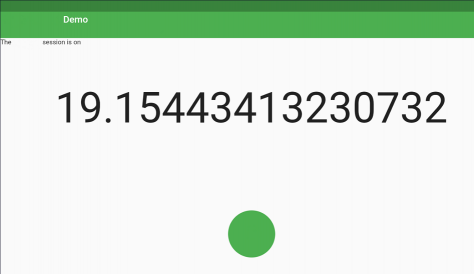 There's an entire database containing projects for every field of study ranging from anthropology to chemistry to film and media to Japanese studies dedicated solely to helping undergraduates find research positions at Dartmouth.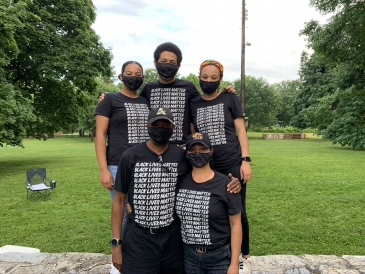 I recently helped my sister plan an assembly in my hometown in Pennsylvania for a community discussion on race. "A Talk in the Park," as it was called, helped bring awareness to the lack of African American history taught in our schools.

While many of us may not be on campus to sing and dance and toast to you, we remain so very excited for your joining the Dartmouth community, wonderful class of 2024!

It was a rewarding experience, one in which I felt I learned a lot about the learning process, teamwork, and communication in general.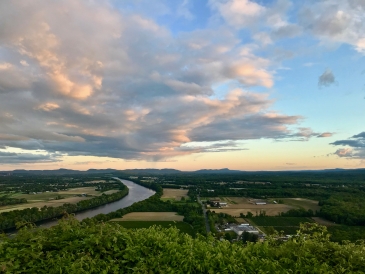 These past months of navigating uncertainty have no doubt been challenging, but I've been thinking about some lessons that I want to share with you.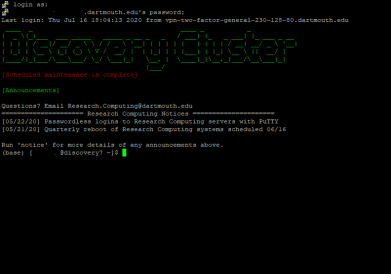 I figured "supercomputer" was just one of those words that the nerds in movies used to sound smart. One of those fake cool-sounding words like "mainframe" or "cyberspace." Until I found out that Dartmouth had one. And now I do research on one.