« All Posts by this Blogger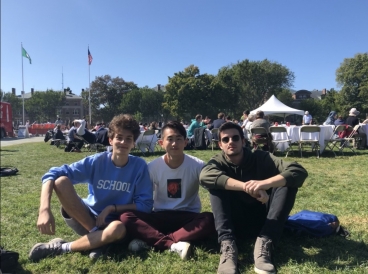 Dartmouth Connections...in Turkey!
This past summer, I spent a week in Istanbul with some of my high school friends. We enjoyed visiting museums, going on river cruises, and trying local cuisines, all of which I made sure to capture on my social media. Although I didn't think much when I posted them, they would eventually lead me to some of my best friends at Dartmouth!
I went to Turkey in June, and college seemed far away at the time. I was focused on having fun with my friends, making the most of my summer, and taking in all that Turkey had to offer. Therefore, I was surprised when I received a Snapchat from an incoming Dartmouth freshman, who asked me if I was in Turkey. When I said I was, he introduced himself as Egemen, and asked if I would be interested in meeting up. I jumped at the opportunity to make a new friend and learn more about Turkish culture, so we made plans to have dinner.
I met up with Egemen and another Turkish freshman, Umut, in Istanbul. As we walked around the city, introducing ourselves and talking about our lives, I began to feel more and more comfortable with the strangers I had just met. We went to cool spots I would have never otherwise visited, including a restaurant that was famous for its İskenderkebab, a Turkish delicacy I still crave to this day.
Egemen and Umut gave me recommendations for places to visit, Turkish songs to listen to, and through our conversations, we connected over our similarities and differences. Meeting these incredibly kind and interesting people gave me the confidence that I had made the right decision in choosing Dartmouth, and I went home feeling even more excited about all that awaited me in the fall.
Jumping forward to September, I see Egemen and Umut almost every day at Dartmouth. We caught up on everything we did over the summer during International Student Pre-Orientation and have continued to grow closer and learn more about each other since then. Whether we're studying together, listening to live music on the Green, or grabbing a meal, I can always count on having a good time with Egemen and Umut.
Although Dartmouth is physically in Hanover, it has already made impacts on my life from around the world, with Turkey being only one example. Because of Dartmouth, I was introduced to İskender, fun and beautiful places around Istanbul, and most importantly, two friends I can look forward to experiencing Dartmouth with!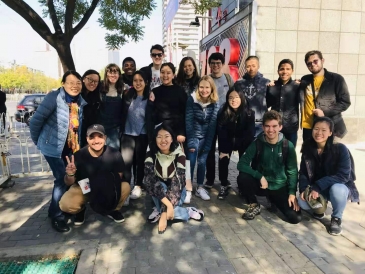 Between a busy class schedule and numerous cultural activities, taking time to stop and appreciate a good book or piece of art has been hard. However, this week I took the conscious decision to step it up and make the arts a part of my routine!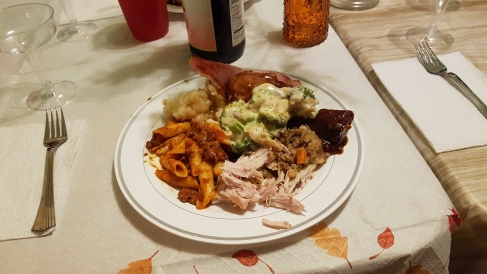 Hello guys and happiest (late) Thanksgiving!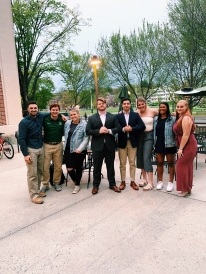 One term down, two to go! It's unbelievable to me that I only have two terms left here at Dartmouth before graduation!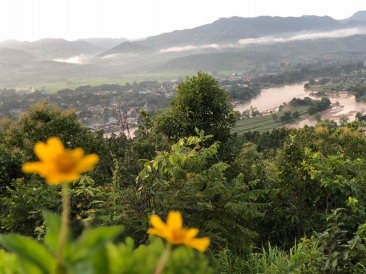 The lessons I will take away from my gap year extend far beyond learning what 6/18 vision means or how to deal with a classroom of forty 6th graders.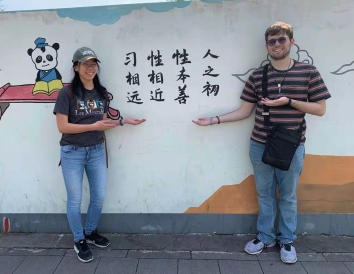 好好学习,天天向上。During my first week in Beijing, my Professor 步老师 (teacher Bu) wrote this popular Chinese saying on the board. It means that if you study well, you'll improve day by day.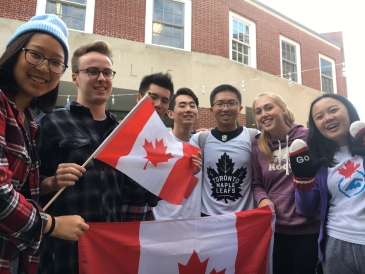 This wouldn't be possible without the amazingly helpful resources that Dartmouth offers international students, whether that's OVIS, my international student mentor, or the various other offices and students who are always there to support me.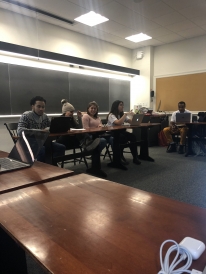 Ever since I was introduced to Dartmouth, I was told that the small school setting allowed for the development of strong bonds, even with teachers. After taking three classes at Dartmouth, I can already tell you that's the truth.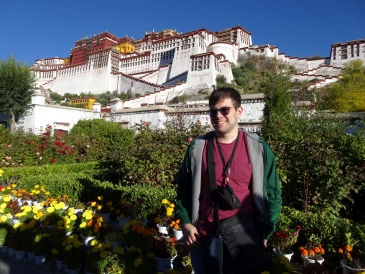 For this week, I wanted to tell you a little bit more about my favorite part of our Chinese LSA+ so far: Tibet!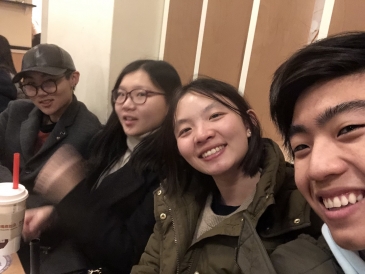 I (kinda) went on a school trip to New York, and my old high school friends met my new Dartmouth friends.