« All Posts by this Blogger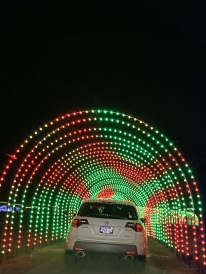 What I'm up to this Winterim
In case you didn't know, Dartmouth has a long winter break, meaning we are off from school from before Thanksgiving until after New Year's Day, for about seven weeks. We call this break "winterim," and this extended break gives students the flexibility to try something new!
Students at other colleges are not able to do something long-term during winter break because they only have three to four weeks. However, with Dartmouth's special winterim, I have been able to do so much more!
If you know me, you know I love jewelry. With this in mind, I got a seasonal job at Kendra Scott, a jewelry store, as a sales associate. In my role as a Dartmouth tour guide, I have learned how to think on my feet and talk to a crowd of potential students. I applied my speaking skills to my job.  
I also volunteered for Girls on the Run, an organization I was deeply involved with in high school. I helped "run" the season-ending 5k, as I had done in high school. While I volunteered in high school, it was the Dartmouth Center for Social Impact (DCSI) office that really encouraged me to do the most in giving back to the community, whether it be the local Upper Valley or globally. I took skills from DCSI workshops and helped encourage girls during the end of their running season.
I also attended a Dartmouth Atlanta alumni party and met dozens of Dartmouth alumni. I loved meeting with alumni of all ages and hearing how Dartmouth has changed (and stayed the same) over the years. I talked to several doctors who helped understand the pre-health track at and beyond Dartmouth. 
While it's been a nice seven weeks, I'm ready to get back to school for Winter term!