« All Posts by this Blogger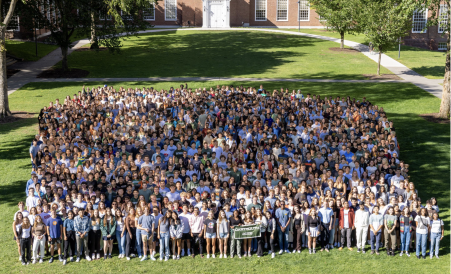 Leading New Student Orientation
Orientation at Dartmouth is a nearly two-week process that allows new students to get adjusted to college life before the academic year begins. This year, a group of about 30 current Dartmouth students served as orientation leaders to lead the 26s and transfers!
We started the week with move-in day, where students moved into their long-awaited homes for the next year. After many goodbyes, new students traveled to Leede Arena for convocation. Dean Brown highlighted the many talents of the incoming class, including a master juggler, and spotlighted Dartmouth's robust opportunities.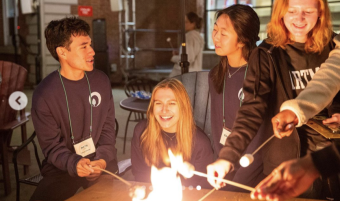 For the next two weeks, Dartmouth put on programming to fill each day; students would cycle through different panels, discussions, and tours about Dartmouth to get to know their new school. 
At night, orientation leaders would host a "campus kick-back", which was an informal space for new students to get to know each other. My favorite night featured s'mores by campfires; another popular event was a shuttle-bus run to Target for 26s to retrieve items they forgot!
Throughout the week, all the academic departments presented open houses to feature the upcoming fall course offerings. New students also attended lectures on how to succeed in the classroom at Dartmouth.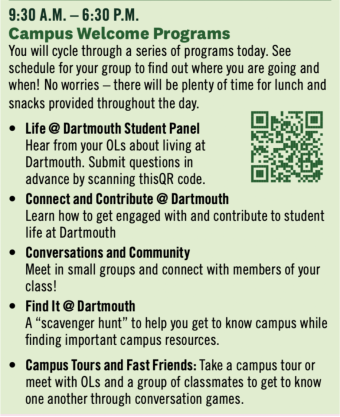 My favorite part of orientation was definitely the people. I got to know the orientation leaders as we led the freshmen. Beyond that, I had the opportunity to meet the 26s and have more familiar faces on campus. 
Orientation ended with matriculation, an activities fair, and Twilight Ceremony, a Dartmouth tradition, on the Sunday before classes started. The 26s started the day by visiting President Hanlon's office to sign the Dartmouth Pledge for matriculation. The activities fair featured hundreds of student clubs from club sports to student government on the Green. The Twilight Ceremony features all new students walking together across campus with candles that light up campus.
New students, Dartmouth is so happy to have you! 27s, we can't wait for you to arrive!