Monday, July 22, 2019 • 8:00 a.m. - 3:00 p.m.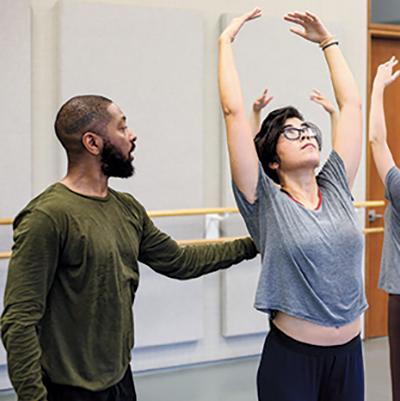 The humanities aren't just studied at Dartmouth; they're lived. Together, our faculty and students pioneer new ways of interpreting our world through language, literature, and the arts. And in doing so, they discover perspectives on themselves and the world that are powerful enough to change both.
This summer we are thrilled to offer a specialized immersive campus visit day for prospective students interested in the arts and humanities. Join us on Monday, July 22nd 2019 for an Arts and Humanities Open House hosted by the Dartmouth College Office of Admissions.
In keeping with Dartmouth's small, close-knit community, attendance at this special program will be kept low to ensure each participant has a hands-on experience. Sign up early.
During this unique look at the experience of humanities students on campus, you will:
Hear from Dartmouth's scholars who teach: faculty who are leaders in their fields, experts in the news, and mentors in our classrooms.

Explore favorite topics and discover new ones in ways you may have never considered, get hands-on with primary sources of historical importance, and learn to look and listen with fresh intent.

Enjoy lunch at Dartmouth's Class of 1953 Commons and talk with faculty, staff, and students about the way the arts and humanities can shape both a Dartmouth education and a fulfilling professional and personal life afterwards.

Round out your day with a campus tour and optional Q&A with our admissions and financial aid staff.
Tentative Schedule
8:00 – 9:00 a.m. Check-in
9:00 a.m. Welcome Session
9:30 a.m. Faculty Lightning Round
10:30 a.m. – 12:15 p.m. Interactive Sessions around campus, including planned sessions at Rauner Special Collections, the Hood Museum of Art and representatives from a range of Departments in the Arts & Humanities
12:30 p.m. Lunch in the Dining Hall
1:30 p.m. Campus Tour
2:45 p.m. Admissions and Financial Aid Q&A
As many of the day's events will take place all around campus, we encourage you to wear clothing and shoes that would be appropriate for a walking tour of campus.
Schedule Changes: Campus life is always evolving—events, content, and locations are subject to change.
See what it's like to thumb through a Shakespeare first folio in the Rauner Rare Books Room
Take a look at the newly reopened Hood Museum of Art