« All Posts by this Blogger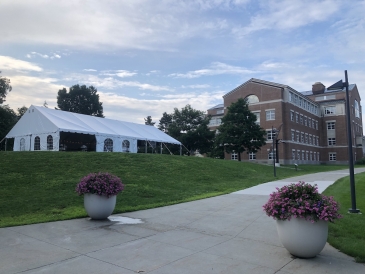 Welcoming Visitors Back to Campus
This week, Dartmouth resumed in-person tours for the first time since the winter of 2020. It's hard to believe it's been so long since we've been able to show visitors around our gorgeous campus, and it feels thrilling and refreshing to be interacting with tour groups in person again. While there was (and is) some stellar online programming, no virtual visit can quite emulate the sheer power and feeling of Dartmouth's campus and the stunning nature it is intertwined with.
As a Senior Fellow and longtime tour guide, I spent the first few weeks of the summer working with my friend and coworker Brandon and some generous senior tour guides to train around thirty '23s for in-person tours. It was a packed couple weeks getting ready for our July 12 start, but the payoff was worth it. Watching these new guides jump right into taking guests around campus and sharing their extraordinary stories and experiences was amazing. I felt proud of the phenomenal students here at Dartmouth and the community of passionate storytellers who make up the tour guide program.
Tours are a little different than usual right now—they are all-outdoors, including starting from a tent near Moore, the Psychology building, rather than at McNutt, the Admissions building. It's required a little bit of patience and improvisation adjusting to a new protocol, but guides and guests alike have been friendly and accommodating. Everyone seems to be so excited about in-person interaction that a few blips are easy to brush off, and I can tell from the smiles on visitors' faces at the end of every tour that it's been a great experience. Having tours for the first time in over a year has also led to some special moments, including Lee Coffin, our Dean of Admissions and Financial Aid, casually dropping in on our guide Katie's tour for a stop.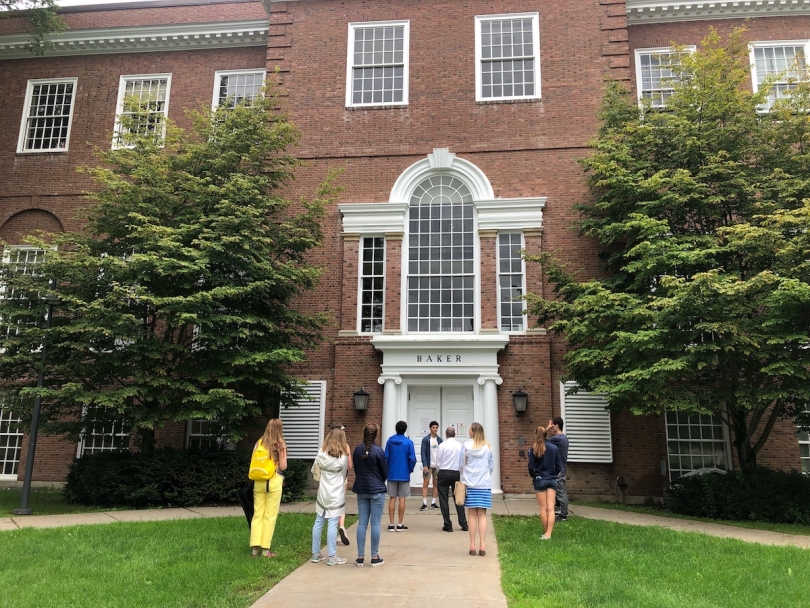 Personally, I didn't quite realize how much I missed giving in-person tours until I was about halfway through my first tour of the year last Wednesday. As I walked with my group around campus, answering questions and seeing them enjoy some of my better stories, I remembered why I had applied to be a tour guide in the first place—I wanted to engage with people and share about Dartmouth through the power and honesty of my experiences. There's no better feeling than seeing a guest resonate with what I'm speaking about on a tour, and I am thrilled to be able to offer them a window into what it's like to live and study at this incredible school. I cannot wait to give more tours this summer and to continue interacting with friendly visitors and sharing about Dartmouth, myself, and everything I know and love here at my second home.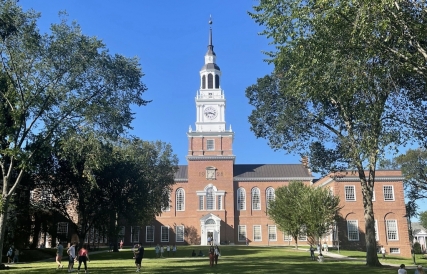 Some of my favorite activities I've done this term are my on-campus jobs. It's a great way to earn some money while taking classes and getting the opportunity to meet new people you otherwise might not have met.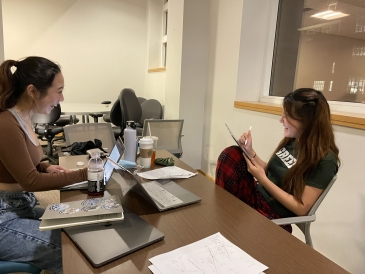 While touring schools the summer before my senior year, the freshmen I talked to gushed all about Dartmouth's collaborative atmosphere. Now as a current sophomore, I thought I'd share how students here genuinely want to help lift each other up!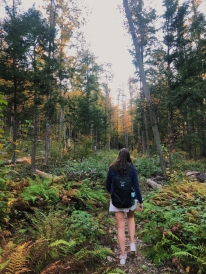 Some photos I've taken this term and a little about what they mean to me!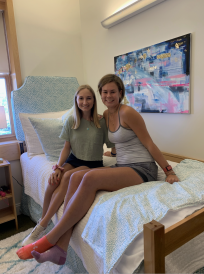 Dartmouth assigns freshmen random roommates, which turned into a blessing in disguise.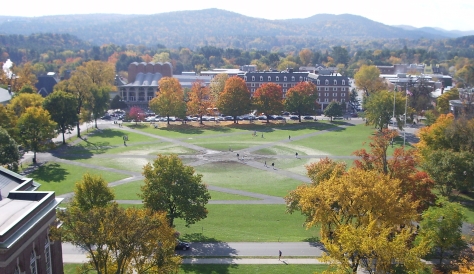 Wanna know what a freshman's favorite spots on campus have become? Read about my experience exploring Dartmouth's sense of place.

Brandon Mioduszewski
2025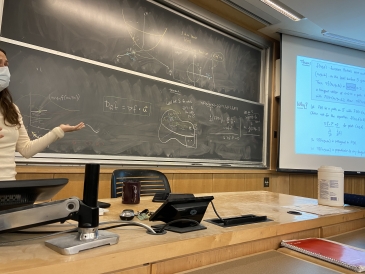 One thing that many people contemplate before coming to college is whether they will perform to their expected standards, and in this blog post, I am going to share with you what helped me navigate my classes.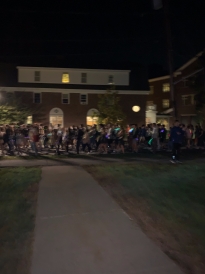 Look at the masses of people! How do you find community at Dartmouth? What do people mean when they say "the people" are the best part of this school?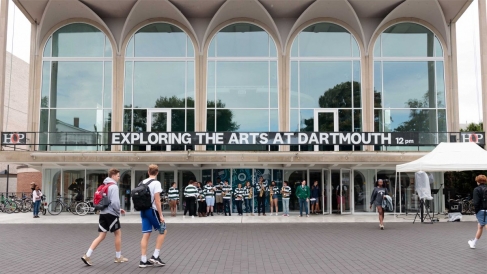 In this blog post, I'll be rating all of the places I've eaten in NH and the Upper Valley in my first 5 weeks here, enjoy!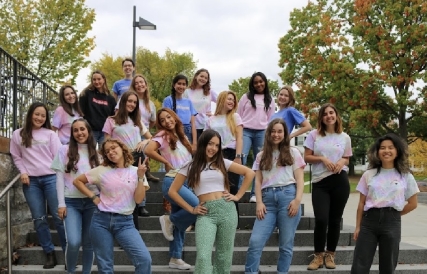 Performing arts groups flourish at Dartmouth with numerous dance and a cappella groups. I have often found myself attending these performances happening throughout the term.