« All Posts by this Blogger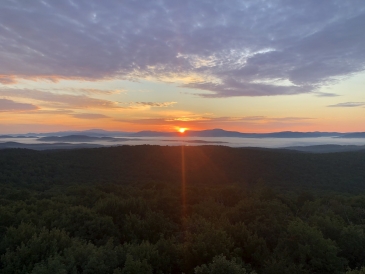 Reflecting on My Last Summer in Hanover
When I first came to Dartmouth in the fall of 2018, I thought I would only spend one summer in Hanover—if that. I had heard stories of sophomore summer and how much fun it was to do college summer school up in the woods with your best friends for 10 weeks, but that most people moved on afterward to hectic junior years with study abroads and internships and off-terms. Unwittingly, I had conceptualized a summer in Hanover as a one-off experience, designed to be had and left behind, remaining as fond memories and nostalgic photos and great stories.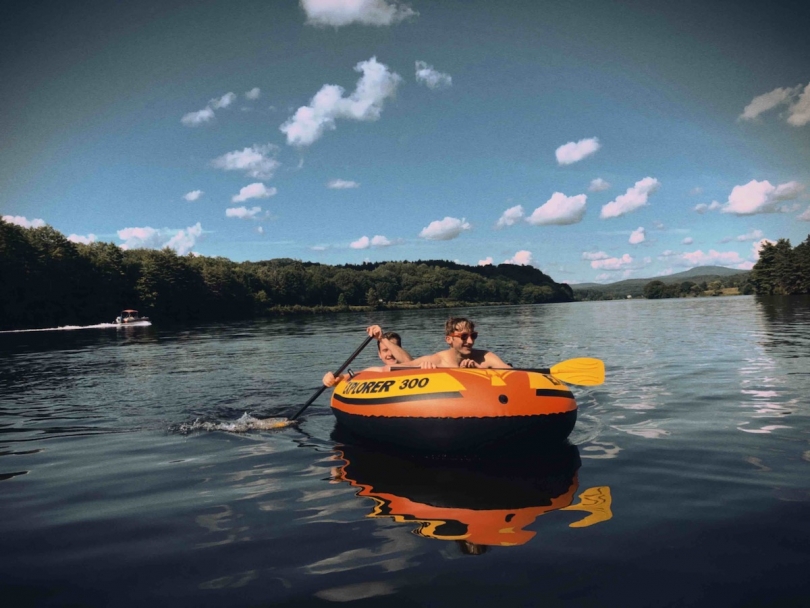 Yet here I am speeding toward the close of my second straight summer in Hanover. I've treated this unexpected reprise of sophomore summer like a bonus term—a time when all the memories and opportunities and joys are like Raymond Carver's "Gravy"—the parts of life that are unexpected, and all the more special for being so.
This summer, I've gone wake surfing on Lake Sunapee and watched the Fisher Cats play baseball in Manchester. I've walked my fraternity's dog around Occom Pond and have sat down by the Connecticut River and watched the sun set over the Vermont hills. I've slept in on weekends and eaten too much ice cream and given lots and lots of campus tours. Even with all that, there are things I wish I'd done, and maybe still have time to do—pick fresh blueberries, visit the Alpaca farm in Quechee, stop by the Norwich Farmer's Market on a Saturday morning. But it's all gravy here for my second summer in Hanover, and I'm so glad to have it.
Looking ahead, I'm excited for my first in-person classes in over a year starting this fall. I can't wait to see all my friends who have been off this summer and to feel the energy of campus bristling back to life as the leaves turn and the air cools. To be honest, I'm a little scared about my final year at Dartmouth, because this place has meant so much to me and I don't want to leave it. But I'm glad I have a couple more weeks of this bonus summer to soak up all that Dartmouth has to offer.