« All Posts by this Blogger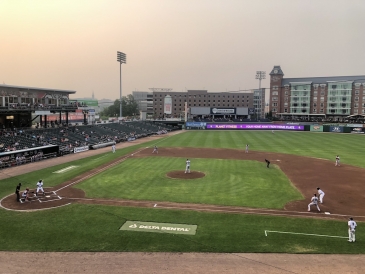 A Night at the Ballpark
Last week, I made a trip down to Manchester, New Hampshire with some friends to watch the New Hampshire Fisher Cats play a minor league baseball game against the Reading Fightin Phils. It was a beautiful, clear summer night in Manchester as we ate hot dogs, popcorn, and fried dough and enjoyed a lovely game of baseball. My friend Gabe even caught a foul ball after we joked about one coming our way all night!
The Fisher Cats are the Double-A affiliate of the Toronto Blue Jays, so major league players will often spend a season or two on the Fisher Cats on their way up to the big leagues. Valdimir Guerrero Jr., an all-star player for the Blue Jays, did a stint with the Fisher Cats a couple summers ago. The stadium is about an hour and fifteen minutes from Dartmouth—my friends and I drove down in a car we had on campus and it was an easy drive from Hanover to Manchester and back.
Growing up in New Hampshire and being a big baseball fan, I used to go to Fisher Cats games all the time with my family. I hadn't been in years, though, and all the nostalgia came rushing back to me as we approached the stadium in Manchester. I remembered the stadium seats and the fried dough carts and relived many moments from my childhood in the stands watching these games. I even bought a Fisher Cats hat as a bit of a joke, but I've been wearing it around campus for the past couple weeks and it's becoming a daily favorite of mine.
My friends and I were invited to the game by a Dartmouth alum from the class of 2011. It was great spending the night connecting with him and talking about the Dartmouth of ten years ago, which honestly didn't sound all that different from the Dartmouth of today, thanks to our enduring traditions and culture here in Hanover. It was also extremely generous of him to bring us all to the game—a testament to the deep connection between Dartmouth alums and current students. I've yet to meet an alum who is anything less than ecstatic about spending time with fellow members of the Dartmouth community.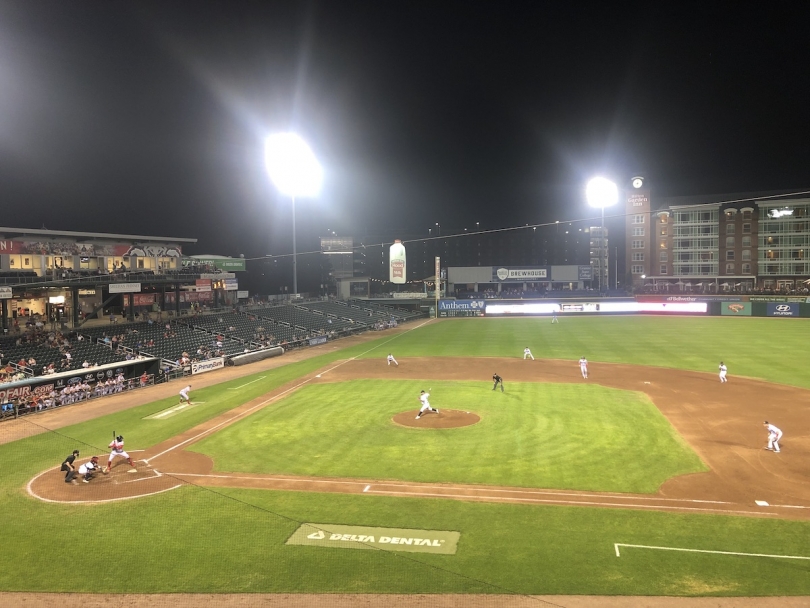 Even though the Fisher Cats ended up losing, we all still had a fantastic time at the game. I loved meeting the Dartmouth alum and reliving some of my fondest childhood memories at the stadium. I'm hoping to go back to see at least one more Fisher Cats game this summer!