« All Posts by this Blogger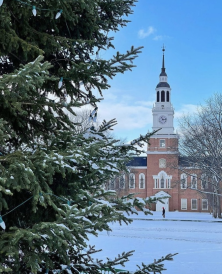 What is a Peer Recommendation?
Dartmouth is very unique in the sense that when you apply to the College, you have the opportunity to submit a peer recommendation in addition to the other pieces to your entire application. A peer recommendation is a written statement done by an applicant's peer that supports their candidacy to the College. The peer recommendation is strongly recommended because it offers the admissions committee insight of your character from a different perspective. Your peer recommender can be a friend, sibling, teammate, classmate, or any peer. 
You ultimately have the decision to choose your recommender, and it is vital that you give them enough time to write a recommendation for you. Some of your peer recommenders might be students themselves with other academic and extracurricular commitments. You should give them about a month to ensure that they have enough time before the deadline. This year's Regular Decision deadline is January 3, 2023. 
When I found out that the peer recommendation was strongly encouraged, I began to reflect on who I will ask. At the time, I found myself overthinking and had a difficult time choosing a recommender. I ultimately chose my very close friend, Nadia. I took a few classes with Nadia, and she watched me grow from being a timid underclass student to a more confident student. I consider myself so lucky to have met Nadia as a kid, and her guidance and support helped me throughout high school. When I got into Dartmouth she was the first friend I told! 
My advice is to not fret over the peer recommendation and seek out someone who knows you well because they will share valuable information about your unique and awesome character! Also, remember that the peer recommendation is one aspect of your application, and the committee follows a holistic approach when reading applications.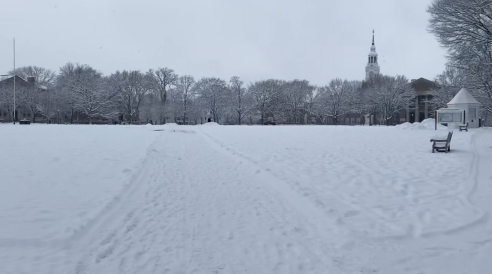 I am writing this blog post as I finish up Week 2 of my winter term!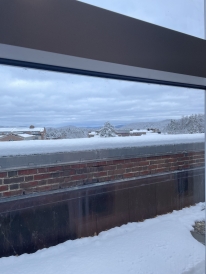 Curious about student jobs on campus? Here's my experience!

Brandon Mioduszewski
2025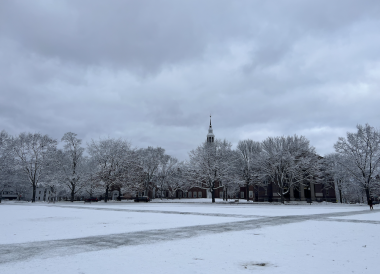 Congratulations to the newest members of the Class of 2027! Unlike our now '27s, I was still applying and interviewing for colleges this time last year. Here is how I managed my regular decision process!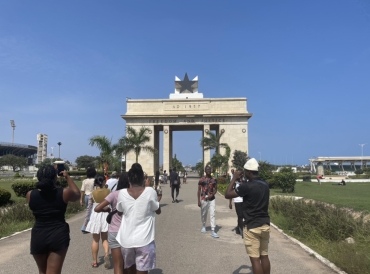 My study abroad last fall was honestly one of my most formative academic and personal experiences since I started at Dartmouth.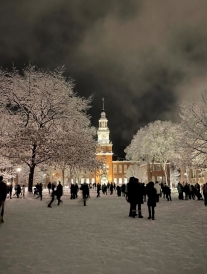 Dartmouth campus officially resembles a winter wonderland. Here are some of its defining characteristics.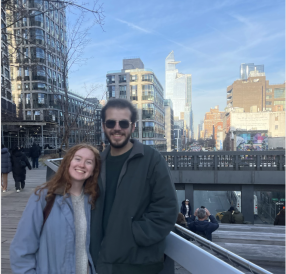 I interviewed my friend, Catherine, who went to high school in downtown Manhattan on her transition to school here at rural Dartmouth.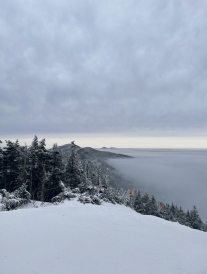 No matter your experience or budget, I'm sure you can make skiing a fun part of your winter Dartmouth experience if you would like. So how easy is it to ski at Dartmouth? I couldn't imagine it being easier!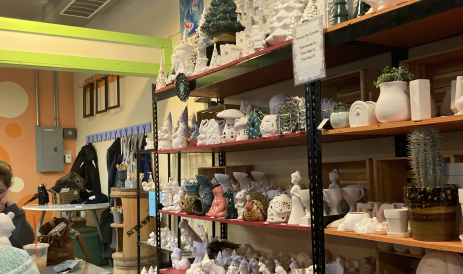 This weekend, I explored a local venue full of fun in White River Junction!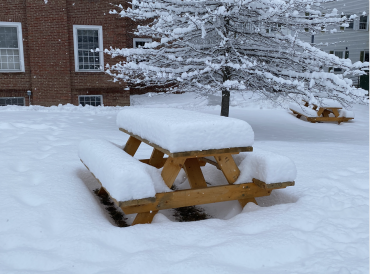 I am writing this blog post as I finish up my first week of the winter term.