« All Posts by this Blogger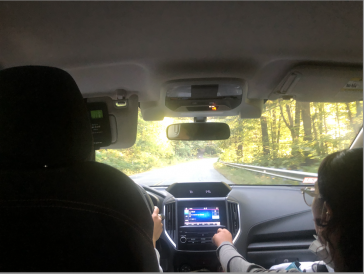 Toni's Reflection: My Dartmouth Experience So Far!
Reflecting on my fourth week on campus, I want to acknowledge and express my gratitude for Dartmouth's rich opportunities and resources. Words cannot describe how grateful I am to be a mentor for Growing Change, a program that connects Dartmouth students with the Upper Valley's agricultural community. As a co-chair for Growing Change's after-school program, I am in charge of collaborating with peers to create lesson plans for our weekly visits. This program is directed by the Center for Social Impact here at Dartmouth, where students are prepared to be transformative leaders for the future.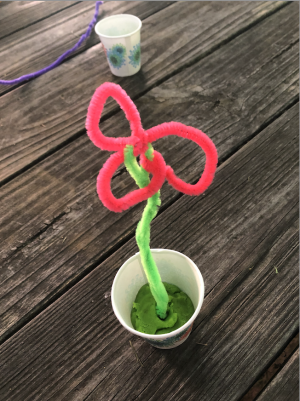 This week, I visited the Organic Farm with my friends and viewed the famous mural that was recently created. This mural serves to discuss the many injustices that immigrant workers face in the United States. There is even a reference to the Orozco Mural that is located in Dartmouth's Baker Library! I spent a couple of minutes taking in the message and the importance of never forgetting about the people that came before us. Truly, it was quite beautiful to see the mural in person and see these multidimensional and important people on a 9 panel canvas.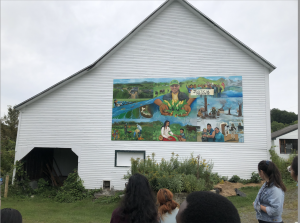 I visited St. Paul's Episcopal Church in Vermont to view the playground's base because in September, I was there with my First-Year Trip: Community Service, where we transferred wood chips into the base of the playground. This experience was very meaningful to me because I was able to reflect and note my role as a person capable of social impact in this very big world! Afterward, my friends and I continued our walk and went into the forest to take in the beauty of Vermont. Fall has arrived, the leaves are flying, and everyone is smiling.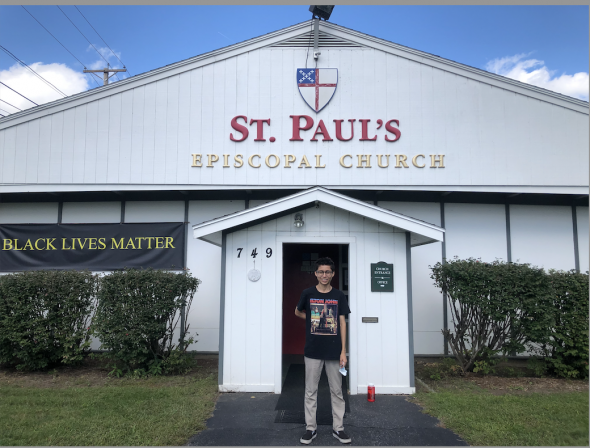 Thank you for reading my reflection and I hope you learned more about Dartmouth's opportunities and most importantly our community of caring and loving people!
P.S. Here is an image of the foliage in New Hampshire!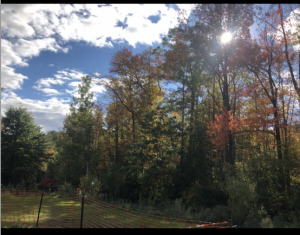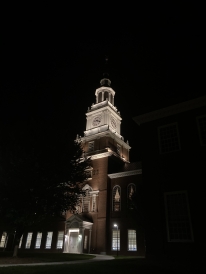 I sat down with my friend, Ali '20, who conducts interviews, to gain some insight into what students should expect for the interviews.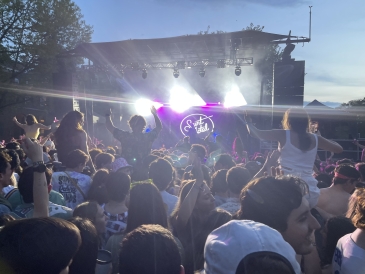 It's a Dartmouth tradition to celebrate Green Key every spring. What exactly is Green Key you ask? In short, it is one of the best weekends ever.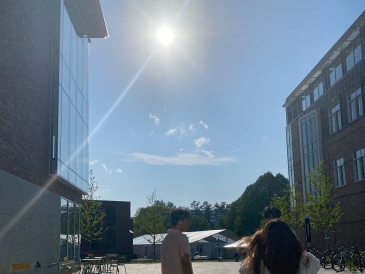 Here are some reflections and thoughts I had undergoing my last term of freshman year!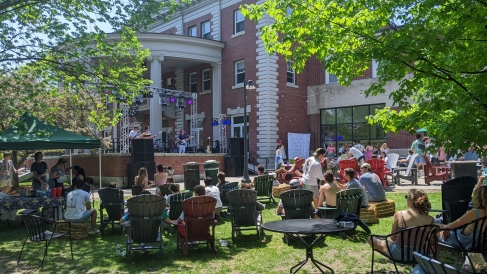 I never considered myself to be a "Woo-Hoo!" type of person, but the Dartmouth community works wonders…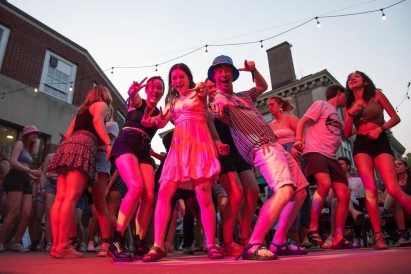 The event of the year has finally happened: Green Key! As sad as I am to not be on campus for the next Green Key, I am incredibly excited to have two more of them!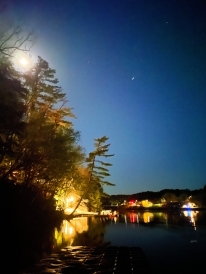 My tips for surviving an Upper Valley heat wave!

I am writing this blog post as I enter week 9 of my spring term. The weather is so sunny, refreshing, and awesome (it reminds me a lot of the weather in California). I am dedicating this post as a reflection on my week 8.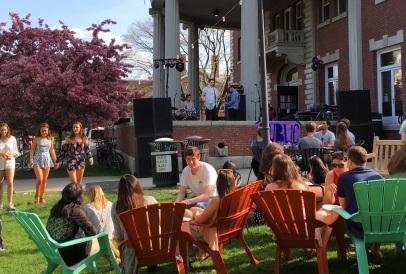 In this post, I share my first experience with Green Key at Dartmouth

Brandon Mioduszewski
2025
This weekend, West House had its annual trip to New York! Come along to read about our two days in the city!!