« All Posts by this Blogger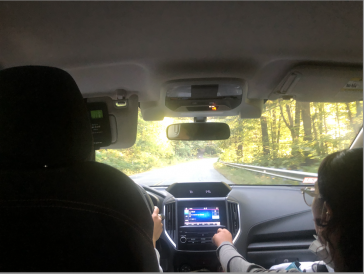 Toni's Reflection: My Dartmouth Experience So Far!
Reflecting on my fourth week on campus, I want to acknowledge and express my gratitude for Dartmouth's rich opportunities and resources. Words cannot describe how grateful I am to be a mentor for Growing Change, a program that connects Dartmouth students with the Upper Valley's agricultural community. As a co-chair for Growing Change's after-school program, I am in charge of collaborating with peers to create lesson plans for our weekly visits. This program is directed by the Center for Social Impact here at Dartmouth, where students are prepared to be transformative leaders for the future.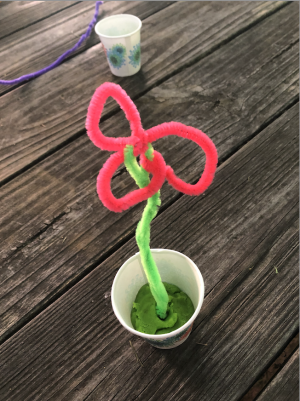 This week, I visited the Organic Farm with my friends and viewed the famous mural that was recently created. This mural serves to discuss the many injustices that immigrant workers face in the United States. There is even a reference to the Orozco Mural that is located in Dartmouth's Baker Library! I spent a couple of minutes taking in the message and the importance of never forgetting about the people that came before us. Truly, it was quite beautiful to see the mural in person and see these multidimensional and important people on a 9 panel canvas.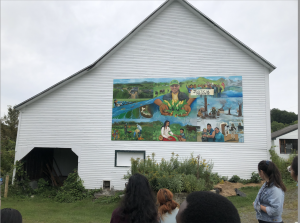 I visited St. Paul's Episcopal Church in Vermont to view the playground's base because in September, I was there with my First-Year Trip: Community Service, where we transferred wood chips into the base of the playground. This experience was very meaningful to me because I was able to reflect and note my role as a person capable of social impact in this very big world! Afterward, my friends and I continued our walk and went into the forest to take in the beauty of Vermont. Fall has arrived, the leaves are flying, and everyone is smiling.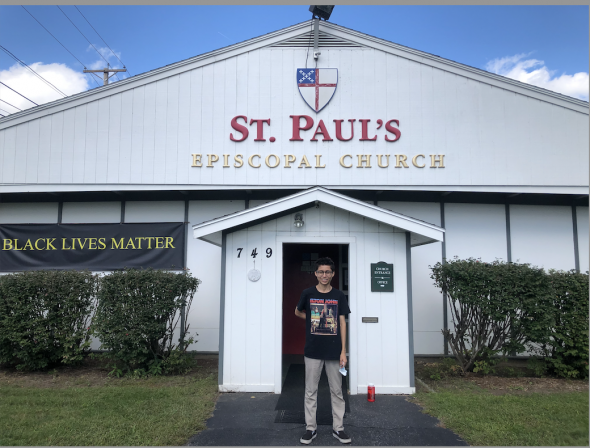 Thank you for reading my reflection and I hope you learned more about Dartmouth's opportunities and most importantly our community of caring and loving people!
P.S. Here is an image of the foliage in New Hampshire!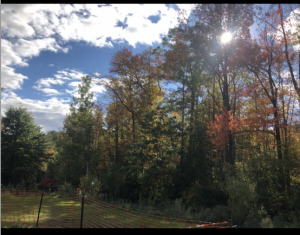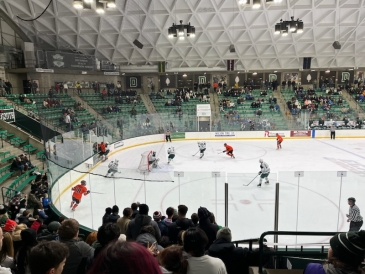 During winter at Dartmouth, hockey is a pretty big deal. There's no game more important, though, than the annual bout against Princeton! Here is why it is so anticipated every year!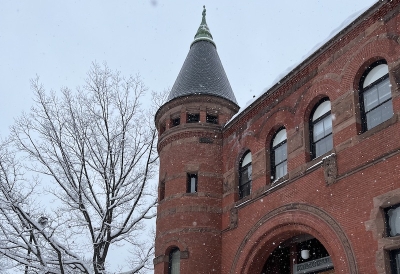 When Celsius and Fahrenheit read the same value, that's when you know something is wrong. Read on to find out how I survived a weekend of extreme temperature at Dartmouth.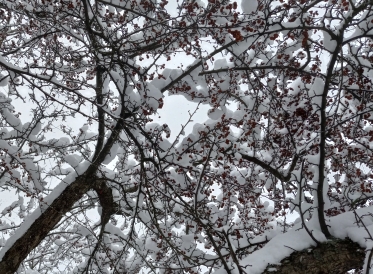 For this blog post, I want to talk about a few special people I have met thanks to the opportunities Dartmouth provides.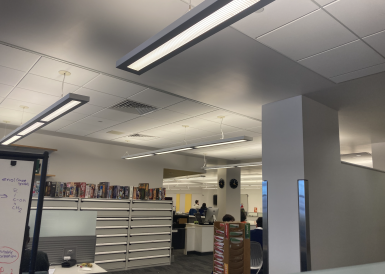 Read along if you're interested in Dartmouth students' favorite spots in the library!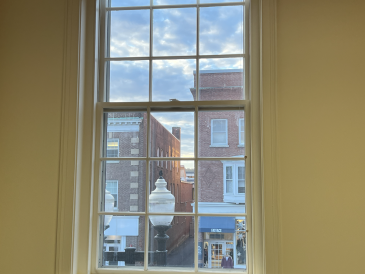 I want to utilize this blog post to update you all on my life and what I typically do in my day.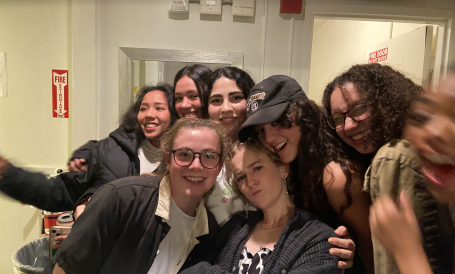 There is a place for everyone here as long as you're willing to look for it!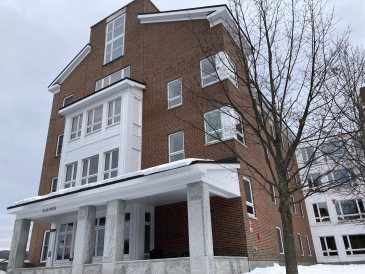 What is a Living Learning Community, exactly? And what's it like to live in one? Here's my experience so far with LLCs and the Asian and Asian American LLC!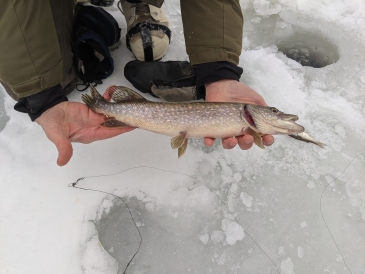 I've spent some time reconnecting with old hobbies, and it made me realize just how important they are… especially in college.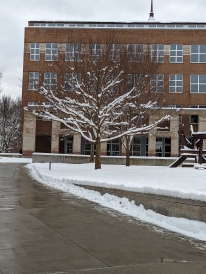 Dartmouth uses the liberal arts system, which means you gain an education in a range of subjects! Here is how that plays into clubs and interests at Dartmouth!