« All Posts by this Blogger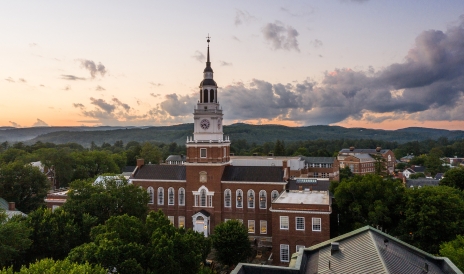 Tips for Time Management
I am writing this blog post in the middle of August. I am currently on my off-term and in Southern California. I am closing up my summer internship and have learned a ton! I am immensely grateful for the opportunity to have developed so much, professionally and personally. 
Now, I want to reflect on my progression throughout my first year at Dartmouth and the summer term. I want to dedicate this blog post to tips for time management, given I have undergone the rigors of college academia and an intensive summer internship. Specifically, I firmly believe that this topic is of value given the beginning of a new academic year at Dartmouth. 
Firstly, I want to emphasize the importance of having a detailed daily calendar that roughly includes your assignments, tasks, and activities for the day. In addition, another helpful technique of productivity is focusing on "three big tasks" daily. For example, the night before, write down three tasks that need to be completed before the end of the upcoming day. By doing this, you are holding yourself accountable and putting your responsibilities in a digestible manner. 
Furthermore, it is worth noting the importance of having a consistent sleep schedule throughout the week. Personally, maintaining a consistent sleep schedule has allowed me to be more productive throughout the week by being more knowledgeable about my tasks for the day. Also, waking up at the same time every morning aids a ton by putting you in a routine that allows for repetition and productivity. 
Altogether, these are all some tips for time management that I wished someone told me before I embarked on my first year at the College! I hope that these tips are helpful, and I will see you all next week. Thank you a ton for reading!